December 21, 2015
12/21/15
Dynamic women designers and artists from the mid-20th century and today create innovative designs, maintain craft traditions, and incorporate new aesthetics into fine art in Pathmakers: Women in Art, Craft, and Design, Midcentury and Today, now on view at the National Museum of Women in the Arts. Each week, compare and draw parallels between works on view in Pathmakers and NMWA collection favorites.
On view in Pathmakers
Vivian Beer, Anchored Candy No. 7, 2014
Beer describes her "Anchored Candy" series of benches as "inspired by fashion and hotrods." The curving, inviting seats feature sleek, jewel-tone automotive finishes, and each bench is grounded by a contrasting raw steel block. She says, "It is furniture simultaneously about desire and structure."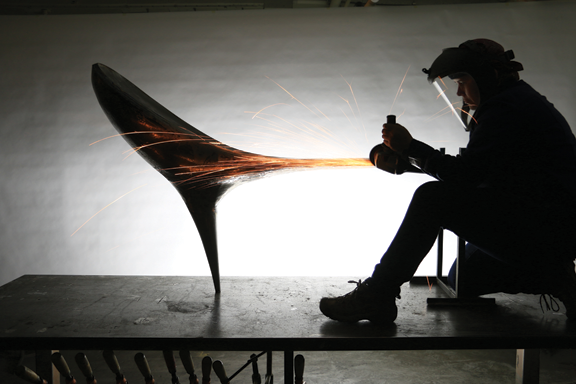 Who made it?
Vivian Beer (b. 1977), a New England-based furniture designer, takes inspiration from culture, industry, and the decorative arts "to create handmade, one-off objects that manifest the nostalgia of history, the speed of progress, and the memory of the human hand." Her forms evoke speed and motion, beauty and power.
For Beer, who grew up in a rural area of Maine, making objects and developing hands-on skills was integral to everyday life. She received a BFA from Maine College of Art in sculpture in 2000 and an MFA from Cranbrook Academy of Art in metalsmithing in 2004. In 2014 she undertook a fellowship at the Smithsonian's National Air and Space Museum and the Steven F. Udvar-Hazy Center. There, she researched the design history of American aeronautics and the aesthetic and cultural influences that have shaped airplanes over time.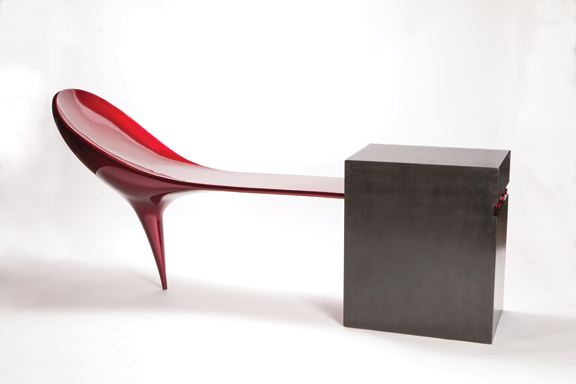 How was it made?
Beer, a former metalworker and blacksmith, incorporates the tools and techniques of industrial design into her furniture. In her studio, she welds, grinds, and builds steel armatures for furniture. Other pieces incorporate concrete, appearing to drape the rigid material into graceful curves. She finishes her furniture meticulously, touching each inch of the surface at least a dozen times. She says, "This attention to detail is very important, because . . . one of the wonderful things about furniture, especially seating, is its intimacy."
Collection connection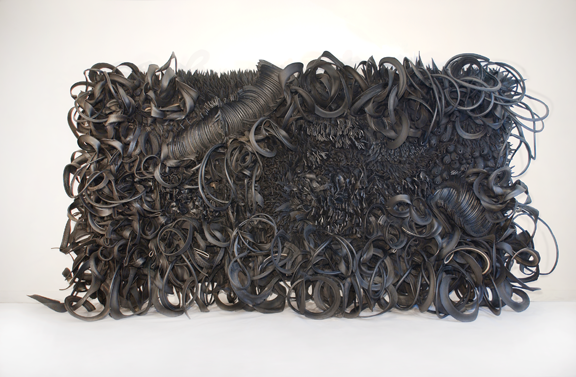 In NMWA's collection, Chakaia Booker's Acid Rain, 2001, also evokes power and beauty through automotive materials. Booker, whose work was featured in NMWA's New York Avenue Sculpture Project, uses recycled rubber tires as her medium. With varied techniques—chopping, slicing, shredding, and curling—Booker transforms the dense material. To fabricate her largest sculptures, Booker uses computer-aided design software, creates detailed models, and constructs armatures from pressure-treated wood and steel rods. The intricacy of Acid Rain, a wall relief sculpture, belies its imposing 10-foot-tall size. Her use of tires refers to social mobility and progress as well as environmental, political, and cultural issues.
Visit the museum and explore Pathmakers, on view through February 28, 2016.