April 19, 2021
4/19/21
Open January 18–December 31, 2021, RECLAMATION: Recipes, Remedies, and Rituals is an evolving online exhibition that examines food as a creative medium and tool for exploring intergenerational and intercultural experiences. The exhibition features community-based submissions as well as new works from nine interdisciplinary artists and chefs, who spoke with us about their work.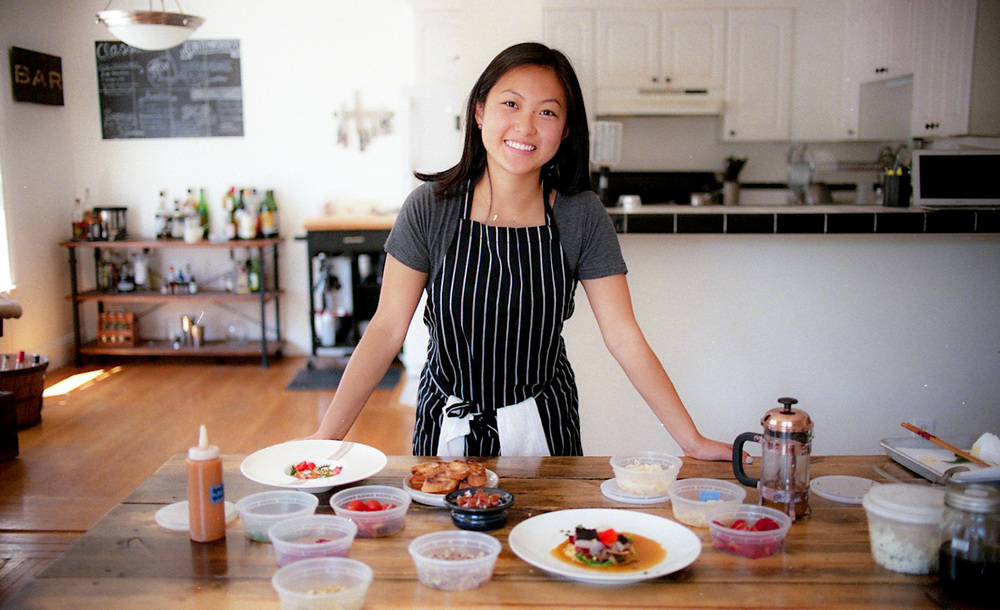 1. What was the ancestral and/or cultural inspiration behind your work for RECLAMATION?
I wanted to reclaim an ingredient—intestines for this project, but organ meats more generally. An ingredient not only worthy of culinary experimentation, but also one that many find genuinely delightful. I wanted to shift the conversation away from Western ideals of what "meat" should look and taste like, what is and is not "acceptable" at the dinner table, and what the process of cooking itself "should" feel like.
2. Can you share your process for making that work?
This dish is about transforming something that is often discarded into a delicious and lovingly cared for ingredient. I think about how intestines are integrated in various cuisines around the world, often out of necessity. For those who originally began to cook with it, the ingenuity of learning how to process this organ meat into something others loved to eat likely did not come easily. It came with time and effort! So why do we not associate "cheap" cuts like intestines with love, time, and energy?
For this particular dish, you clean the intestine by turning it inside out and removing the membrane on the inside, scraping vigorously as you go. Then it is pressure cooked with some aromatics to soften it and extract a lot of the fat. Next, it is drained, sliced, and wok-tossed to form a crisp outer layer to contract the spongy chew of the middle.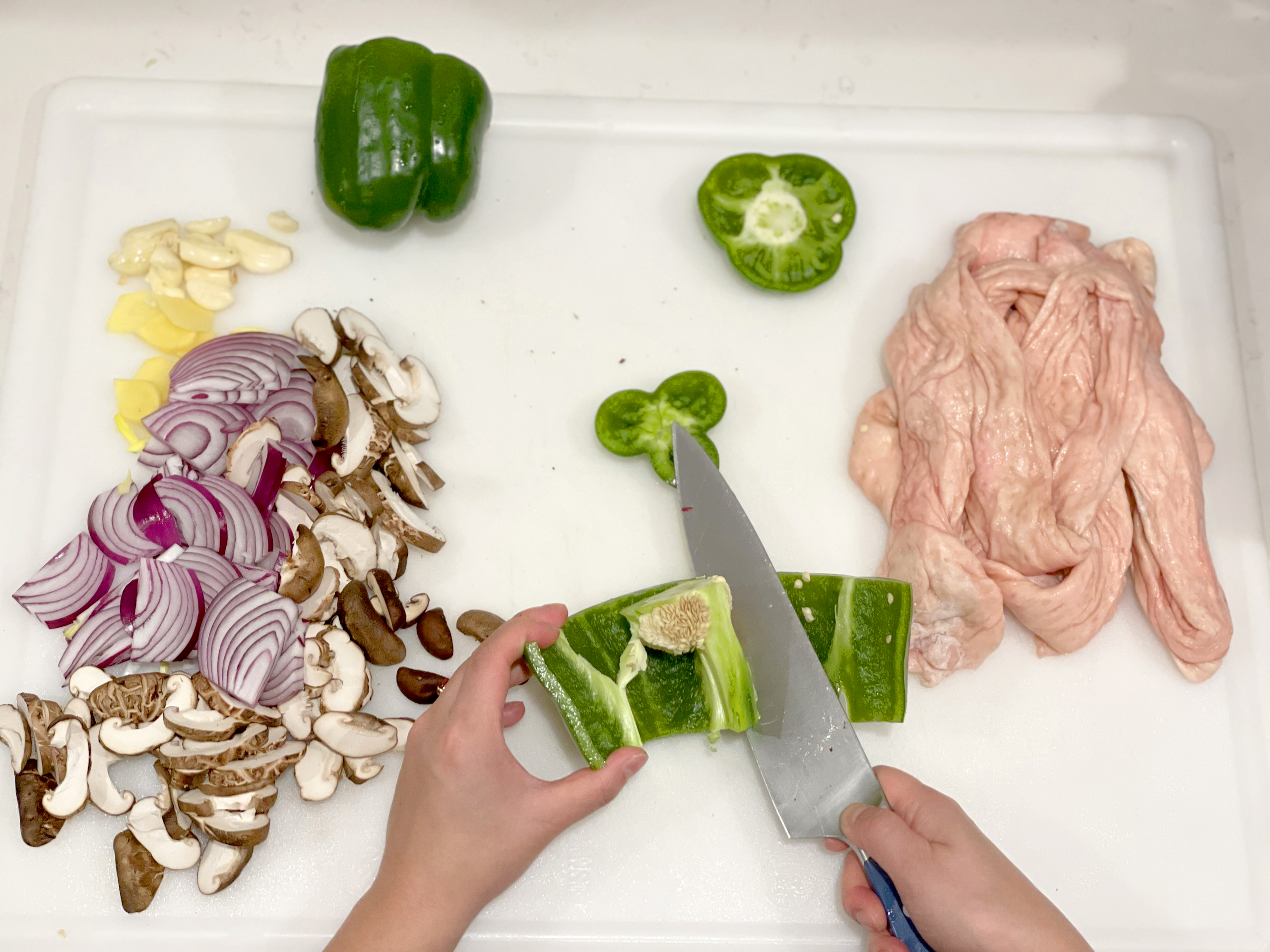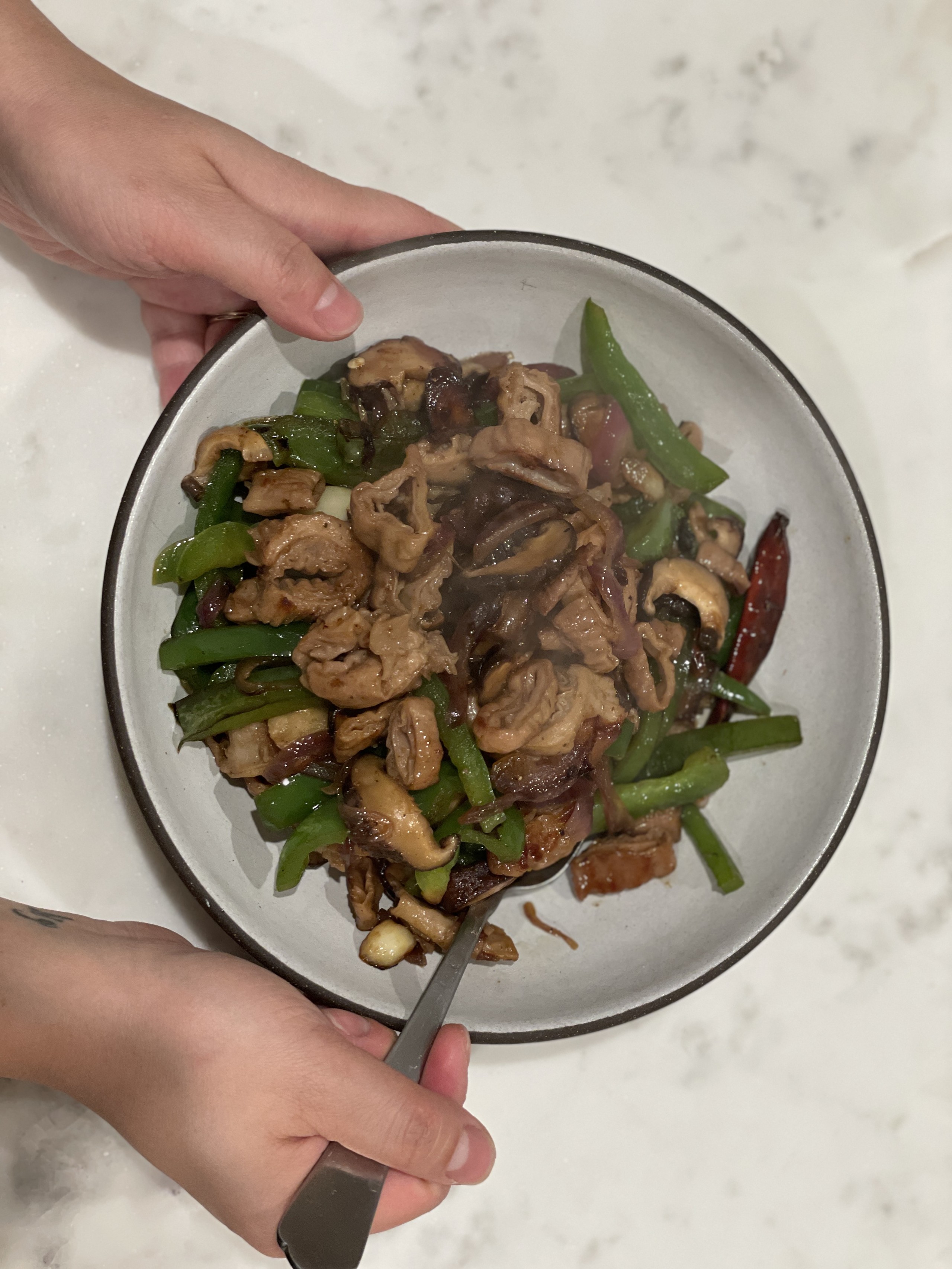 3. What were the challenges and/or joys of creating work for a fully virtual exhibition?
It is so hard to capture the full essence of cooking virtually. The smells! The textures! The heat of the wok! But it does allow a sense of intimacy into the kitchen and cooking process that would otherwise be hard to replicate without guests actually standing in my kitchen as I work.
4. As an artist/chef, what is your most essential tool (besides your hands!)? Why?
For actual cooking, knives, small spatulas, and mini tongs are essential. In general, probably my notebook for writing down and designing the components of different dishes.
5. Is art itself capable of nourishing and curing?
Art, like beauty, is always reinterpreted in the eye of the beholder. One piece of art can be seen in a million ways depending on the history and experiences of the person viewing it. So I do think that depending on these unlimited interpretations, it can be nourishing and curing!
---
RECLAMATION: Recipes, Remedies, and Rituals leads a year-long season of programming that examines the relationship between food, art, and women as part of the Women, Arts, and Social Change initiative at NMWA.