June 28, 2016
6/28/16
In Arabic, the word rawiya means "she who tells a story." Each artist in NMWA's summer exhibition She Who Tells a Story: Women Photographers from Iran and the Arab World offers a vision of the world she has witnessed.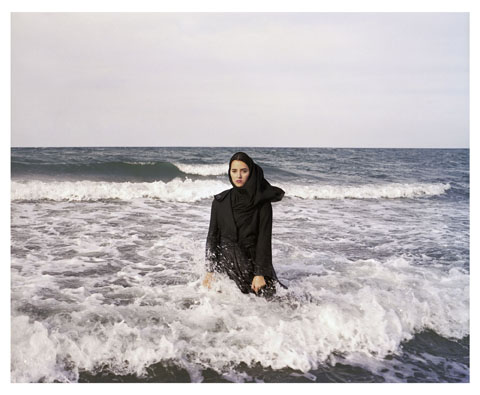 Newsha Tavakolian
(b. 1981, Tehran, Iran; lives Tehran)
Photographer Newsha Tavakolian works as a photojournalist as well as an artist. She began her career as a photojournalist for the Iranian press—working for nine publications that are all now banned—and since 2002 has worked for foreign press agencies. Tavakolian's art often illuminates the lives of women in Iranian society. In her series "Listen" (2010), she addresses social concerns through stirring images of women singers.
In Her Own Words
"I got to a stage in my career where news photography became almost impossible for me. I always give this example: when they keep you from breathing through your nose, you open your mouth to breathe. For me, art photography was necessary to be able to breathe again. I am passionate about documentary and news photography, but I was not allowed to think freely in that realm. . . . I developed a love for art photography too. Tehran is perfect because it is full of untouched subjects. There is a story you could be telling everywhere, although I try not to have a touristy look at my own country. Instead, I try to unfold layers and layers and delve deeper. Tehran is a very unique place."
"As a woman, subjects that deal with women's issues come to me naturally. It is as if I am discovering things about myself through my female subjects. As I get older, I have more and more questions about being a woman and it is as if subjects that directly or indirectly deal with women, allow me to understand myself better."—Newsha Tavakolian on the Leica blog
What's On View?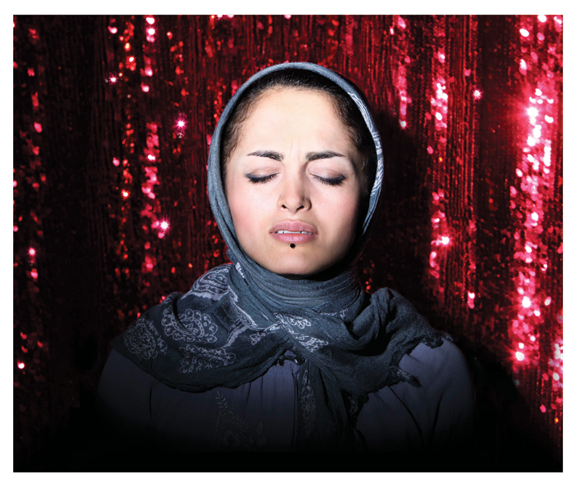 Photographs and a video installation from Tavakolian's "Listen" series are on view. The artist wrote, "The project 'Listen' focuses on women singers who are not allowed to perform solo or produce their own CDs due to Islamic regulations in effect since the 1979 revolution. The photos are taken of the professional women singers performing in their mind in front of a large audience, where in reality this was taking place in a small private studio in downtown Tehran. Subsequently, in my mind I made a dream CD cover for each of the women, which was my own interpretation of the society I live in and experience. However, the CD cases will for now remain empty."
Visit the museum and explore She Who Tells a Story, on view through July 31, 2016.