December 16, 2020
12/16/20
The sixth installment of NMWA's Women to Watch exhibition series, Paper Routes, is presented by the museum with the integral partnership of our national and international outreach committees. The exhibition showcases contemporary artists working in paper, celebrating their wide-ranging approaches and the transformation of this ubiquitous material into complex works of art.
Artist: Lucha Rodríguez
Nominating committee: Georgia Committee / Consulting curators: Michael Rooks, High Museum of Art, and Carson Keith, the Momentary (formerly of the High Museum of Art)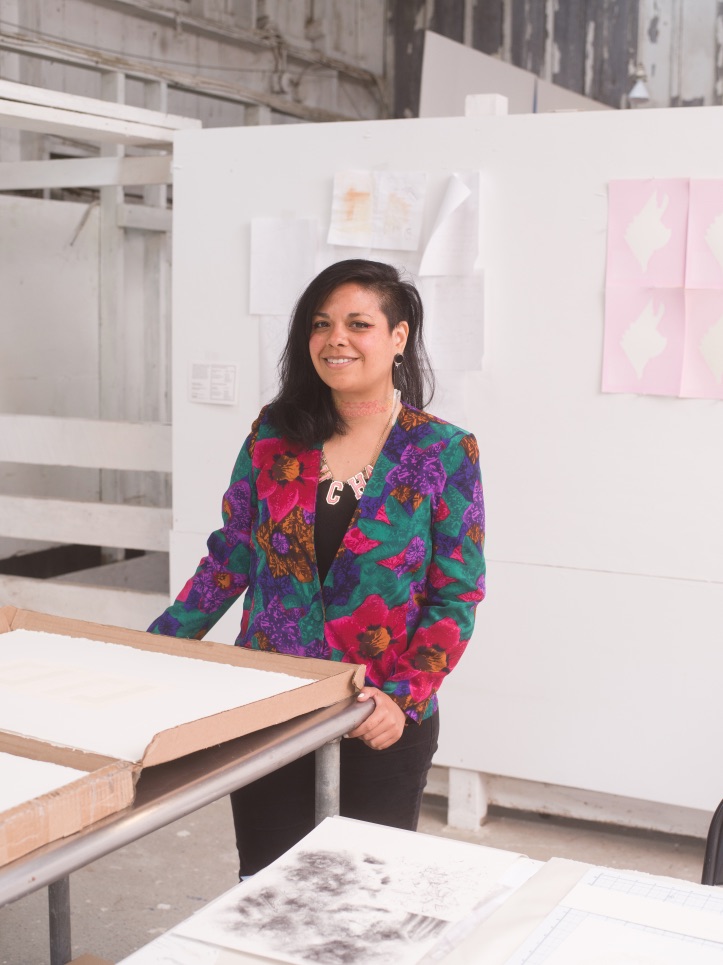 1. What was your inspiration for your work selected for Paper Routes?
How visual information is received and processed has held my attention recently and formed the basis of this new series. Creating metaphors for our vague experiences in everyday life and our sensory limitations. This work speaks to the act of gathering and understanding visual information and the interplay between light, surface, and form.
2. Is this piece representative of your oeuvre? How does it fit into your larger body of work?
Most definitely. I am always trying to capture the complex and subtle ways that seeing builds and limits our experiences and knowledge. There is an appreciation for simplicity and intimacy in all my works. Intentionally encouraging moments to slow down, to be with yourself and whatever is around you. There's something about having a presence in stillness that I really like.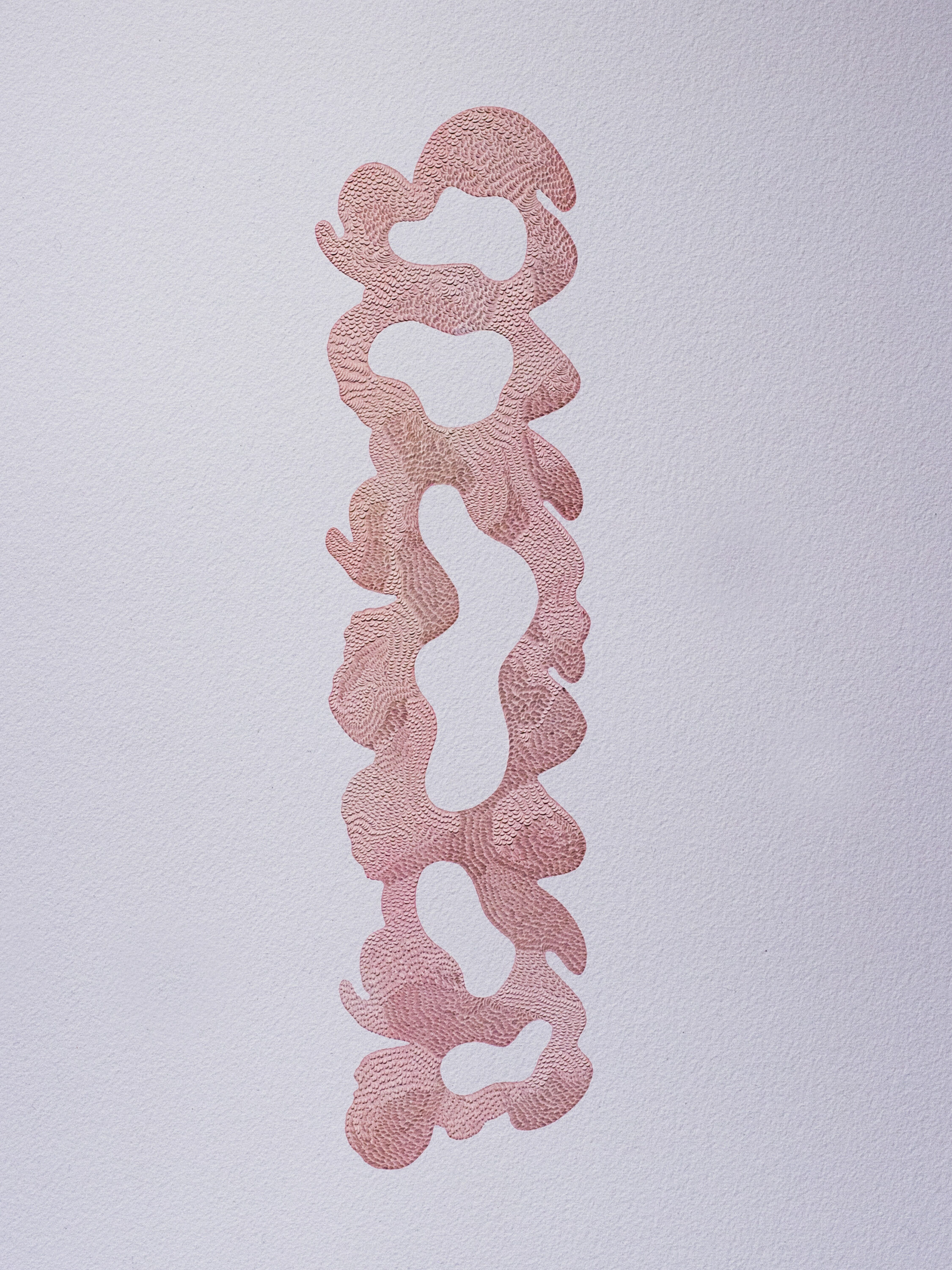 3. As an artist, what is your most essential tool (besides your hands!)? Why?
My thinking, seeing, and questioning, because everything derives from there. But once I'm in the process of making the work it would have to be my ergonomic knife, which allows me to work for longer periods of time without discomfort, and buckets of sharp blades for clean cuts. The knife allows me to manipulate the material and play with the varying angles of light while introducing the element of distortion and illusion.
4. Where do you obtain your materials?
Online and occasionally from generous artists.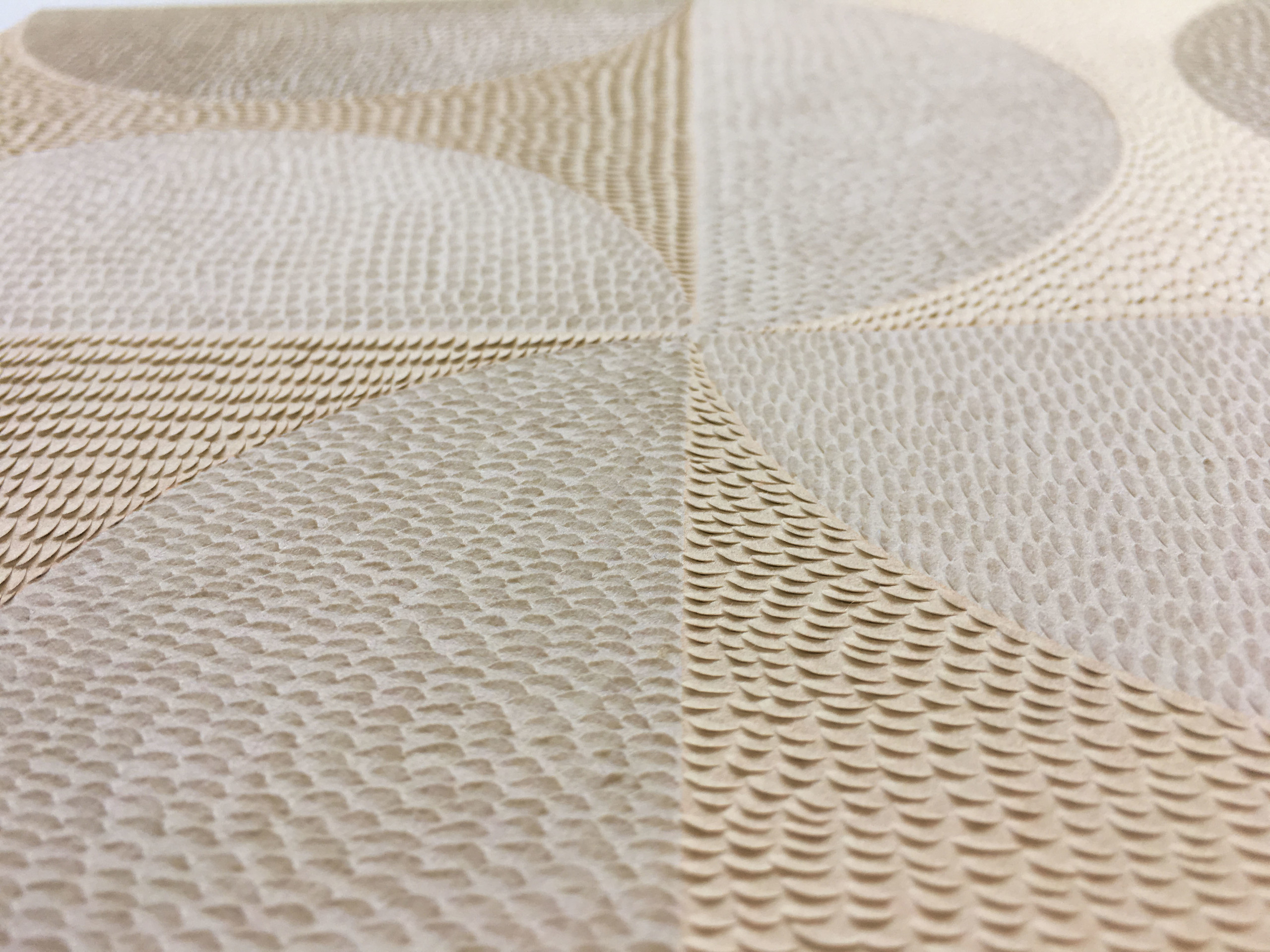 5. What is the last exhibition you saw that you had a strong reaction to?
Brigitta Varadi, Hong Hong, Peter Fulop and Richard Baim at the Re Institute. The exhibition showcased works exploring ideas of all that is tactile: wool, paper, plaster, and even projected images. The close relationship between the artists and the materials they work with. It made me question my own sense of touch and how it relates to memory and knowledge.
Learn more from the artist in this exclusive studio tour:
---
Visit the museum and explore Paper Routes: Women to Watch through January 18, 2021. Hear from more of the featured artists through the Paper Routes Audio Guide and purchase the fully illustrated catalogue.