January 21, 2021
1/21/21
The sixth installment of NMWA's Women to Watch exhibition series, Paper Routes, was presented October 8 to December 23, 2020, by the museum with the integral partnership of our national and international outreach committees. The exhibition showcases contemporary artists working in paper, celebrating their wide-ranging approaches and the transformation of this ubiquitous material into complex works of art.
Explore the exhibition online! Listen to an audio guide, watch studio tours with many participating artists, take an exhibition tour, purchase the catalogue, and more.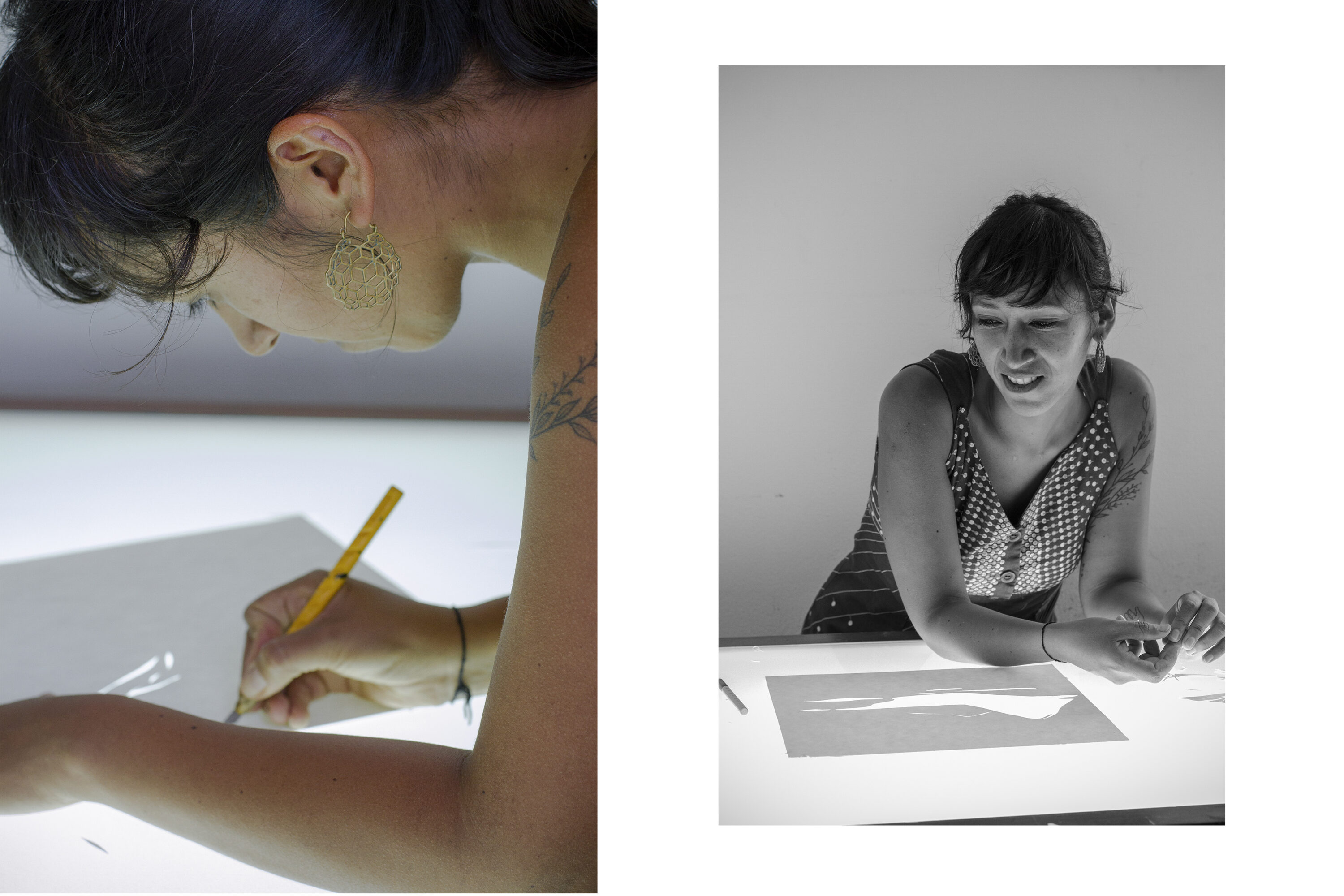 Natalia Revilla (b. 1981, Peru)
Nominating committee: Peru Committee
Consulting curator: Florencia Portocarrero, Proyecto AMIL
Revilla's work traverses the intersections of memory, politics, and language. The artist combines drawing with techniques such as embossing, cutting, and burning to depict past violence and repression in her native Peru. In the series "Quemados" ("Burned"), she replicates personal family photographs and photos of political unrest in ink and then burns away a portion of the composition, leaving holes with singed edges that viscerally highlight the absent area. The artist's series "Veinte palabras" ("Twenty Words") examines the ambiguities, uncertainties, and communication gaps between the Spanish and [Indigenous Peruvian] Machiguenga languages. Revilla's drawings create visual definitions of Machiguengan words that lack Spanish equivalents, conveying new meaning and interpretation.
The Artist's Voice
On the series "Veinte palabras," Revilla said, "Words are a vehicle to represent the world, that with which we name our experience and configure our identity. For this reason, in our cultural exchange and in the face of encounters among distinct languages, translation has a foundational place in facilitating understanding and correspondence. At the same time, it reveals that which is neither translatable nor expressive."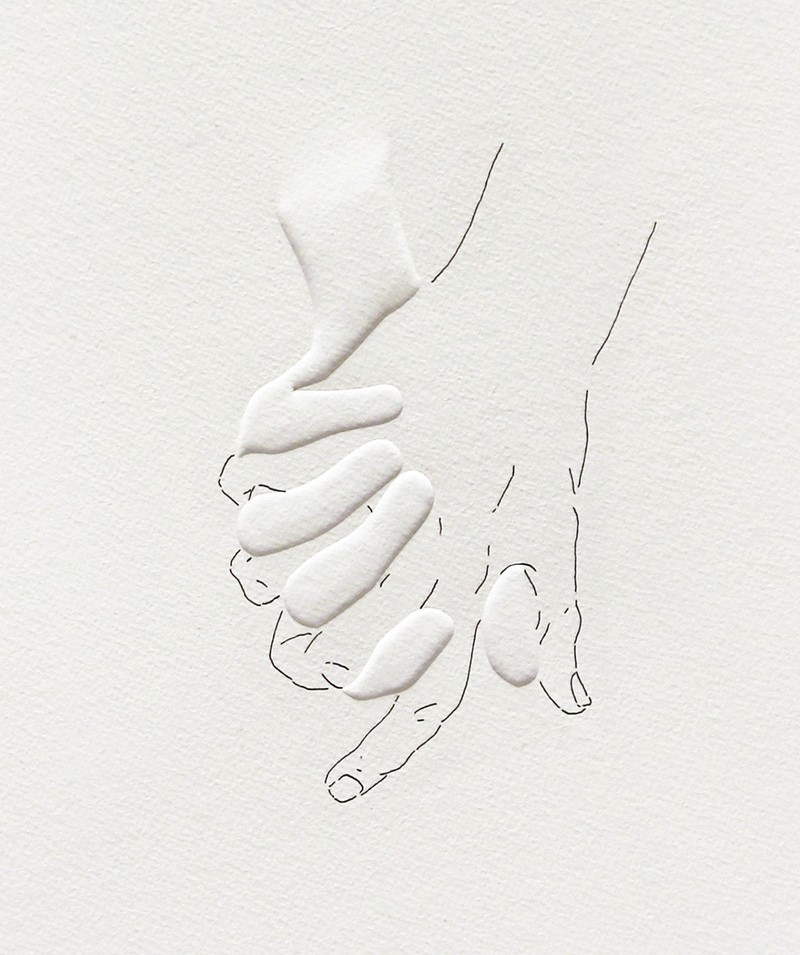 Paper Routes: Women to Watch Highlight
Katsatagantsi (2016), part of "Veinte palabras," depicts two tightly interlocked hands: one drawn in thin ink lines and the other embossed. The drawing bridges a gap between the Spanish and Machiguenga languages, perhaps offering a visual representation of a barrier—as well as a shared intimacy—between the two people. "Communication should not be understood solely within the context of its linguistic function, but rather as a political and cultural instrument," Revilla said.
Learn more from the artist in this exclusive studio tour: