September 23, 2014
9/23/14
Alongside the Betty Boyd Dettre Library and Research Center's current exhibition, The First Woman Graphic Novelist: Helena Bochořáková-Dittrichová, the library's display shelves currently feature fantastic contemporary graphic novels by women. There are gems in the LRC to discover, even for lifelong enthusiasts of comics and graphic novels. Here on NMWA's blog this fall, we will post a series of short reviews to highlight a selection of great graphic novels and the women authors who are creating them today.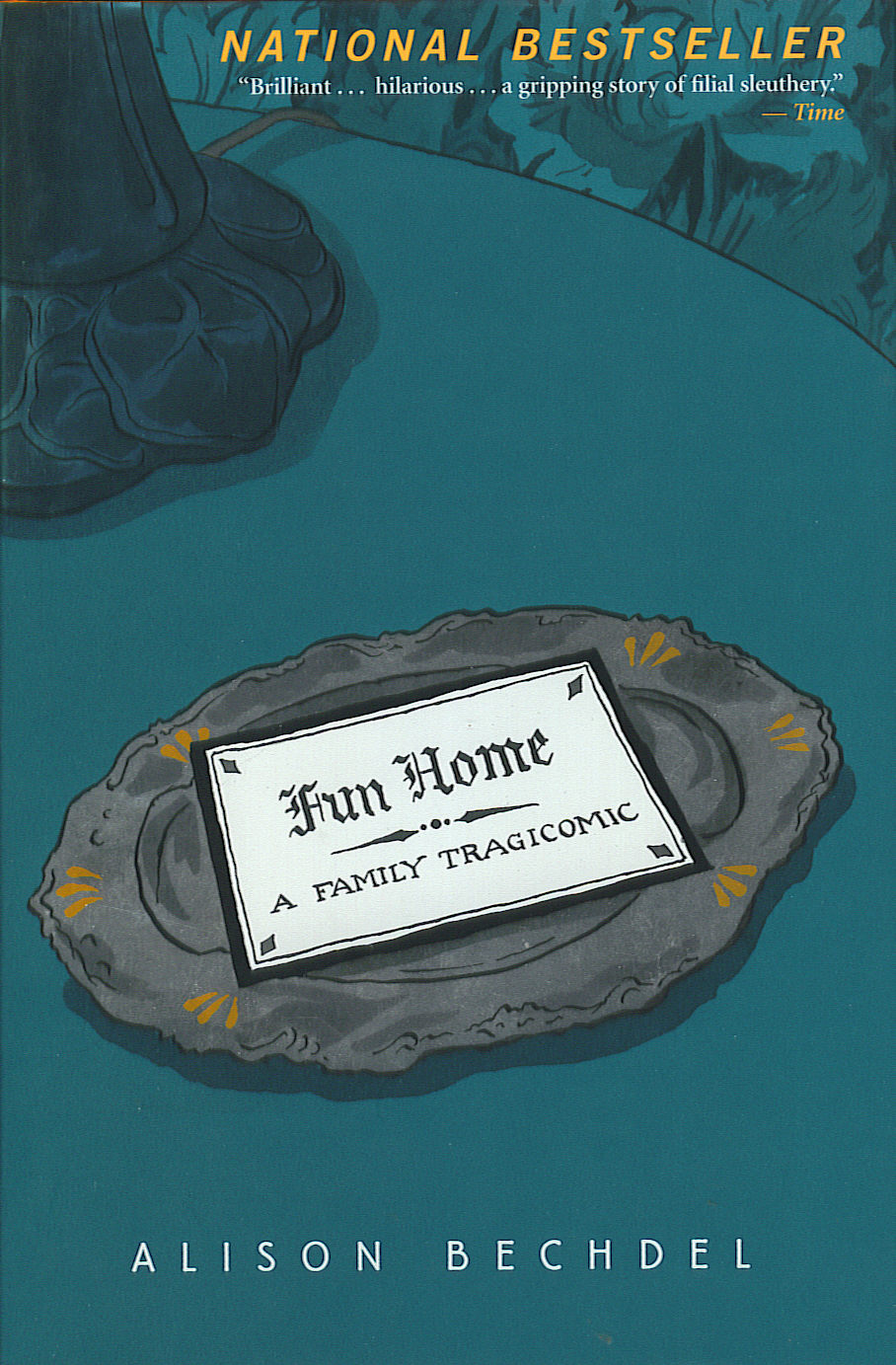 Don't miss Fun Home, by Alison Bechdel, which chronicles the author's youth in a rural Pennsylvania town and her complex relationship with her father. The art and story by Bechdel, a recent McArthur Foundation fellowship winner, have indelible emotional impact.
Bechdel presents her father, a third-generation funeral home director and high-school English teacher, as a cold and distant parent who grapples with his closeted bisexuality. She depicts her complex desire for a connection with him, the unspoken bond they begin to share over literature, and the heartbreaking events that quickly unfold after Bechdel discovers her own sexuality as a lesbian.
Fun Home has received wide commercial success, spending two weeks on the New York Times Best Seller list, and has been named by numerous publications, including Time and Entertainment Weekly, one of the best books of 2006.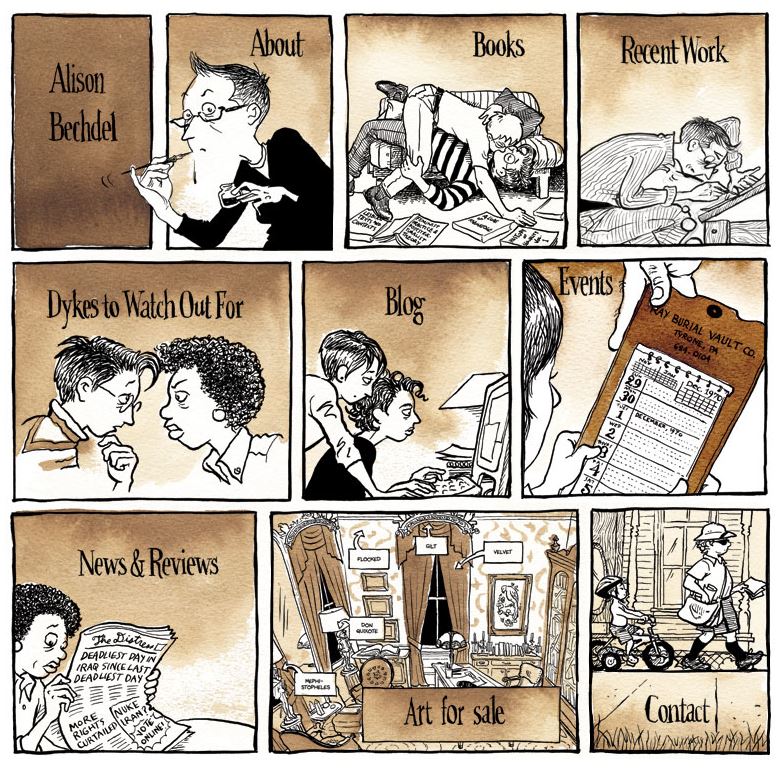 Bechdel's artistic style, along with her well-crafted narratives, work together to create rich scenes that reveal darkly funny childhood memories of growing up in a funeral home and painful accounts of a lost relationship with her father. Bechdel successfully blends the comics genre with memoir to convey a powerful, poignant story of sexual orientation, gender roles, suicide, and dysfunctional family life. Her journey works on specific and broad levels—readers can find connections to the larger human experience as well as moments that evoke strong personal memories.
Fun Home continues to impact readers and find new audiences since it was first published. A musical adaptation of the book, written by playwright Lisa Kron and composer Jeanine Tesori, ran off-Broadway last year and is planned for a Broadway showing in 2015.
The exhibition of work by Helena Bochořáková-Dittrichová, Bechdel's Fun Home, and many other excellent graphic novels are available for visitors' viewing and reading pleasure in the library! Visit the museum, view the works on display, and stop by the library learn more about the work of female graphic novelists.