April 24, 2019
4/24/19
In 2003, Hilary Sample co-founded MOS Architects, an architectural firm credited with award-winning design solutions and a new business philosophy in architecture—not to mention an offbeat and self-aware sense of style. Buildings aside, the firm has created furniture that mimics architectural maquettes, a collapsible puppet theatre, a low-resolution quilt, Early-Modernist Avant-Garde soap reproductions, and software programs that are both whimsical and stunning.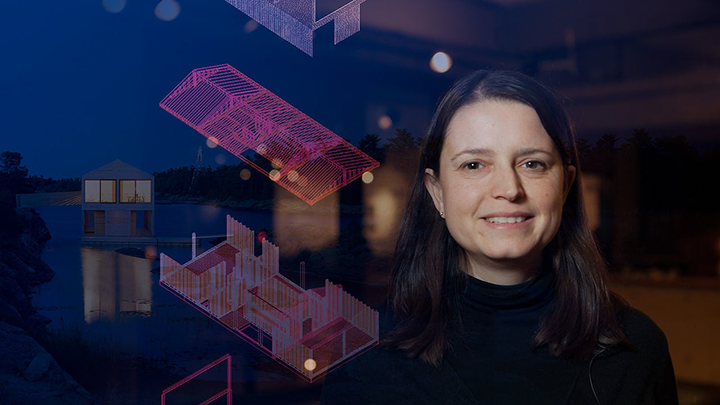 Tonight NMWA welcomes Sample, principal architect at MOS and associate professor at Columbia GSAPP, for Fresh Talk: Writing the Balance—a talk about rewriting predominant narratives. We asked her three questions to give us a taste of what we can look forward to:
What does gender equality look like in your field? Shifting beyond the discussion of equality and moving towards a discussion of quality over quantity of opportunities.
What is one thing—a source of inspiration, character trait, skill, or tool—that has helped you overcome obstacles in your field? Focus on the future.
Can you describe a moment that made you recognize that you were doing important work? Every day offers a new chance to engage in creative work. I am grateful for the opportunities and relationships that shape a creative life, from teaching to writing, to practice, to motherhood.
In Fresh Talk: Writing the Balance, Sample joins Amy Padnani, creator of the "Overlooked" obituary series at the New York Times, and Jodie Patterson, LGBTQI activist and author of The Bold World: A Memoir of Family and Transformation. By exploring how these three women have challenged normative perspectives in their fields, Writing the Balance will investigate how gender equity can be shared through language, and what progress means for underrepresented genders across disciplines.