December 7, 2020
12/7/20
In times of uncertainty and upheaval, art and literature can provide comfort, clarity, and hope. Works of art can help us decompress and escape; inspire us to think about the world in new ways; and encourage empathy. Explore stories about women artists—real and imagined—with NMWA staff in a new virtual book club. Though our December 11 discussion about Nell Painter's memoir Old in Art School: A Memoir of Starting Over (2018) is sold out, you can join the waitlist by e-mailing freshtalk@nmwa.org.
In the meantime, check out our genre-based reading lists inspired by the museum's mission to champion women artists. In this installment: books with social justice themes chosen by our Women, Arts, and Social Change staff.
---
In this landmark collection of essays and speeches, Lorde takes on sexism, racism, ageism, homophobia, and class—and propounds social difference as a vehicle for action and change.
Discussion questions from Autostraddle | Related reading: How We Get Free: Black Feminism and the Combahee River Collective (2012) edited by Keeanga-Yamahtta Taylor, This Bridge Called My Back (2015) edited by Cherrie Moraga and Gloria Anzaldúa, and Women, Race & Class (1983) by Angela Davis
Former Fresh Talk speaker Sarah Lewis guest edited this special issue, which explores the role of photography in the African American experience. It includes a wide span of photographic projects by well-known luminaries as well as emerging voices. These portfolios are complemented by essays from celebrated writers, historians, and artists.
Watch Lewis's Fresh Take | Related reading: Unseen: Unpublished Black History from the New York Times Photo Archives (2017) by Dana Canedy, Darcy Eveleigh, Damien Cave, and Rachel L. Swarns; Fired Up! Ready to Go!: Finding Beauty, Demanding Equity (2018) by Peggy Cooper Cafritz; and Deana Lawson: An Aperture Monograph (2017) by Zadie Smith, Deana Lawson, and Arthur Jafa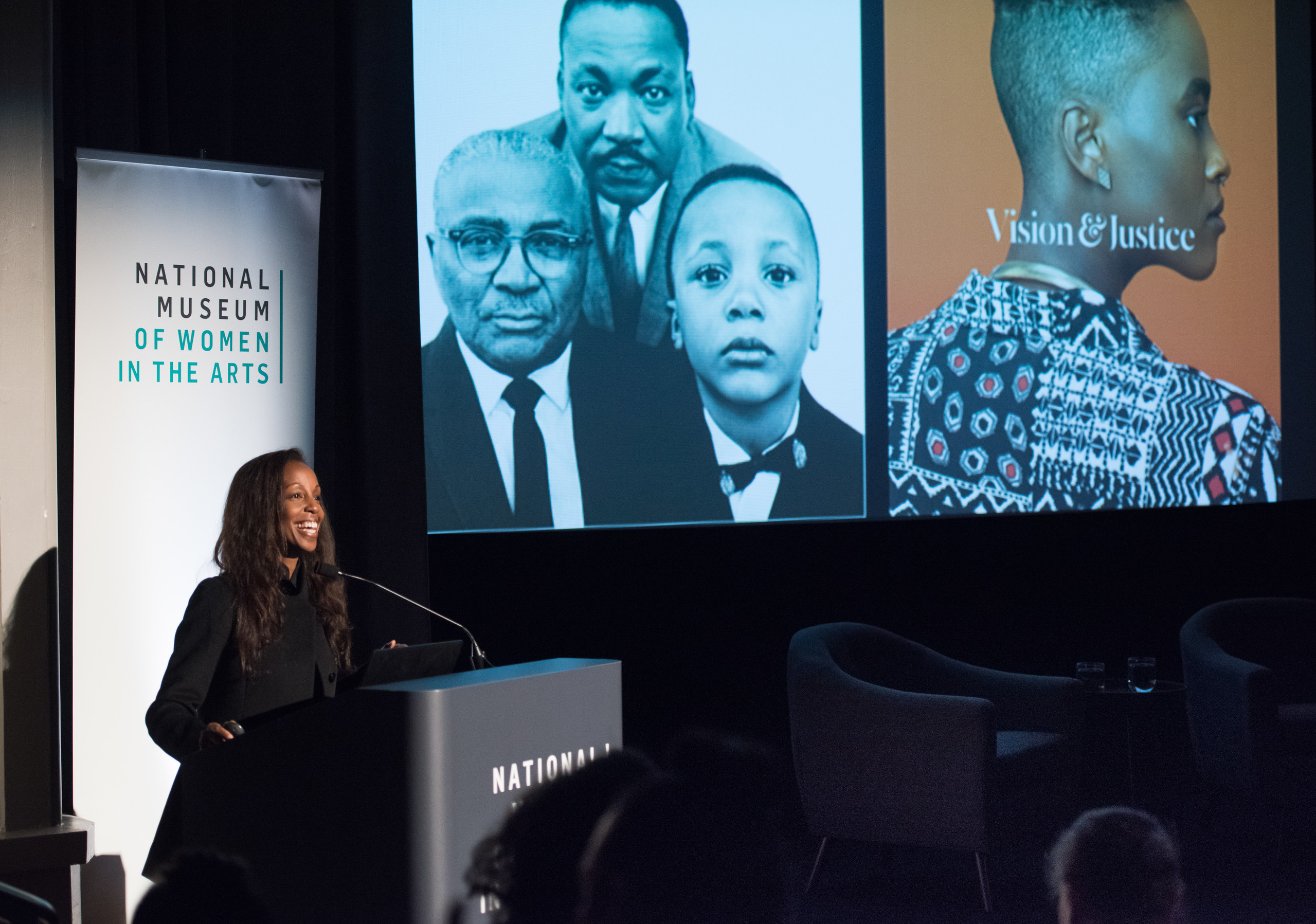 Inspired by her transgender son, activist and former Fresh Talk speaker Jodie Patterson explores identity, gender, race, and authenticity to tell the real-life story of her family's history and transformation.
Watch Patterson's Fresh Take | Related reading: Brown White Black (2020) by Nishta J. Mehra, I'm Telling the Truth, But I'm Lying (2019) by Bassey Ikpi, and We Live for the We (2019) by Dani McClain
Fazlalizadeh uses her arresting street art portraits to explore how women experience hostility in communities that are supposed to be homes. She addresses the pervasiveness of street harassment, its effects, and the kinds of activism that can counter it. The result is a cathartic reckoning with the aggression women endure, and an examination of what equality truly entails.
Watch the documentary of the same name by Dean Peterson | Related reading: Hood Feminism (2020) by Mikki Kendall and Citizen: An American Lyric (2014) by Claudia Rankine