October 4, 2017
10/4/17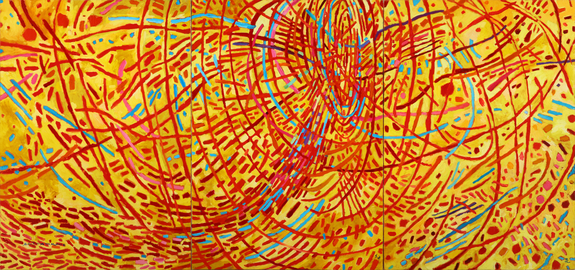 NMWA hosts the exhibition Magnetic Fields: Expanding American Abstraction, 1960s to Today, opening to the public on Friday, October 13, 2017.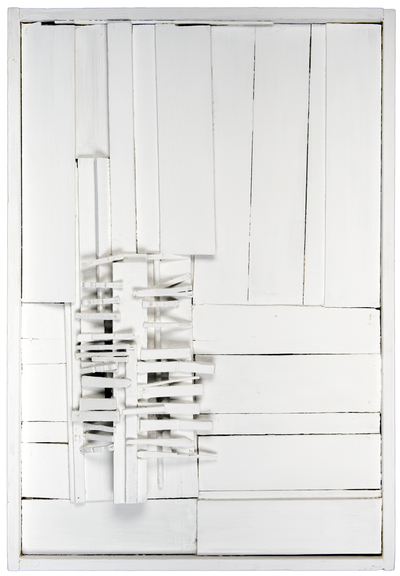 Organized by the Kemper Museum of Contemporary Art in Kansas City, Missouri, Magnetic Fields is the first U.S. exhibition to place abstract works by multiple generations of black women artists in context with one another.
Taking its title from a vibrant painting by Mildred Thompson, Magnetic Fields features work by 21 visionary women artists born between the years 1891 and 1981. The exhibition presents abstract art in a variety of artistic mediums, including printmaking, painting, sculpture, and drawing. These works—often incorporating unconventional materials or monumental scale—reveal the artists as under-recognized leaders in abstraction.
Thompson describes her work in the visual arts as "A continuous search for understanding. It is an expression of purpose and reflects a personal interpretation of the universe." Similarly, artworks on view in Magnetic Fields celebrate each artist's view of the universe through choices related to form, color, composition, and material exploration. Magnetic Fields re-contextualizes these works within the history of American abstraction.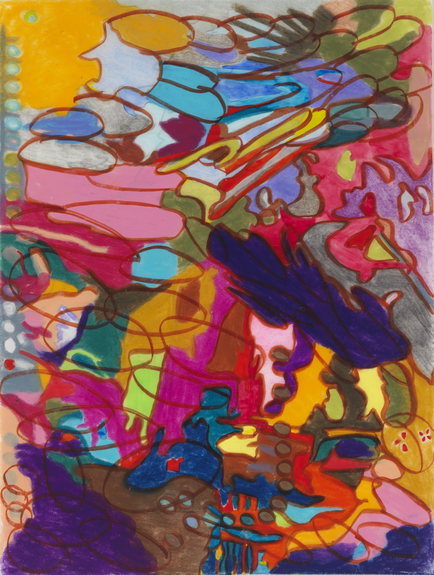 Thompson's works are featured alongside art by Candida Alvarez, Betty Blayton, Chakaia Booker, Lilian Thomas Burwell, Nanette Carter, Barbara Chase-Riboud, Deborah Dancy, Abigail DeVille, Maren Hassinger, Jennie C. Jones, Evangeline "EJ" Montgomery, Mary Lovelace O'Neal,  Howardena Pindell, Mavis Pusey, Shinique Smith, Gilda Snowden, Sylvia Snowden, Kianja Strobert, Alma Woodsey Thomas, and Brenna Youngblood. Together with the display of dynamic works by an inter-generational group of artists, an exhibition catalogue helps spark conversation about these artists and their place in history. Magnetic Fields represents a long-awaited milestone in honoring and recognizing the practitioners of abstraction.
Reserve your spot today for a first look at the exhibition during the opening party on October 12, from 7:30–9:30 p.m. Magnetic Fields is on view October 13, 2017–January 21, 2018.