September 5, 2017
9/5/17
In celebration of NMWA's 30th anniversary, and inspired by the museum's focus on contemporary women artists as catalysts for change, Revival illuminates how women working in sculpture, photography, and video use spectacle and scale for expressive effect.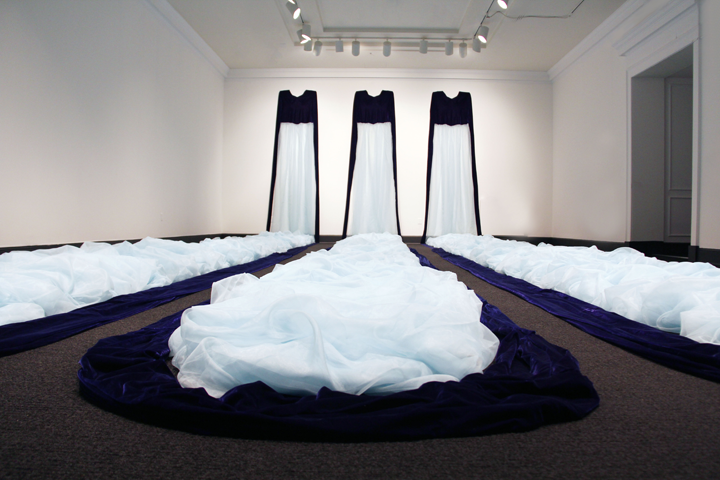 Beverly Semmes (b. 1958, Washington, D.C)
Beverly Semmes currently resides in New York City. Semmes graduated from Tufts University with degrees in Fine Arts and History before pursuing an MFA in sculpture at Yale University. She currently teaches at the Steinhardt School of New York University and the Pratt Institute while continuing her art practice. Semmes works with a wide variety of media, including fabric, glass, drawing, photography, and performance.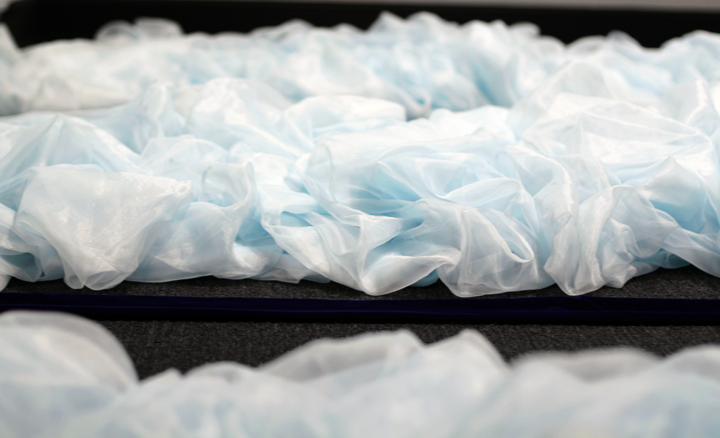 The Artist's Voice:
"I'm looking for an open-upness quality in the forms, a place where the work is breathing. . . . Thinking about the big dress pieces, I see a certain crudeness in them. They probably end up looking quite refined, things made out of velvet or organza."—Beverly Semmes, in conversation with Ian Berry
"Many of my sculptures from the '90s were designed to take up space. The viewer is pushed way to the side; you can't really walk into the room."—Beverly Semmes, in an interview with Artforum
Revival Highlight:
Created using chiffon and crushed velvet, Beverly Semmes's Blue Gowns (1993) aggressively fills a gallery in Revival. Pinned to the wall and flowing onto the gallery floor, these three over-sized dresses resemble cascading waterfalls or female bodies expanding in space. This relationship between the body and the landscape is further enhanced by the texture of the materials.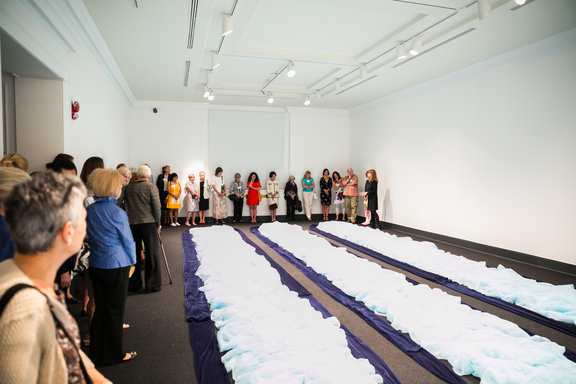 The artist's dress installations epitomize a strong impulse that emerged among women artists in the 1990s to make work that was tactile, intimate, sensuous, messy, or excessive. Semmes tweaks conventional ideas about women, fabric, and craft by working on a monumental scale that emphasizes movement and sensation rather than dainty handwork and industriousness.
The installation also creates an immersive experience for the viewer. Semmes's gowns force viewers to the periphery of the room, presenting the female body as dominant. The work challenges conventional expectations about how women occupy space.
Visit the museum and explore Revival, on view through September 10, 2017.