September 6, 2017
9/6/17
In celebration of NMWA's 30th anniversary, and inspired by the museum's focus on contemporary women artists as catalysts for change, Revival illuminates how women working in sculpture, photography, and video use spectacle and scale for expressive effect.
Alison Saar (b. 1956, Los Angeles, CA)
Alison Saar's mother, acclaimed assemblagist Betye Saar, exposed her to the rich mythology of many non-Western traditions. She also learned from her father, a painter and art conservator. Her signature sculptures evoke German Expressionist work in robustness, reference Greek or African mythology in name or form, and often seek to address historical or contemporary social issues in the United States. A master of varied mediums, Saar places special emphasis on the tactility of handcraft, never afraid to experiment with finding new forms for her ideas.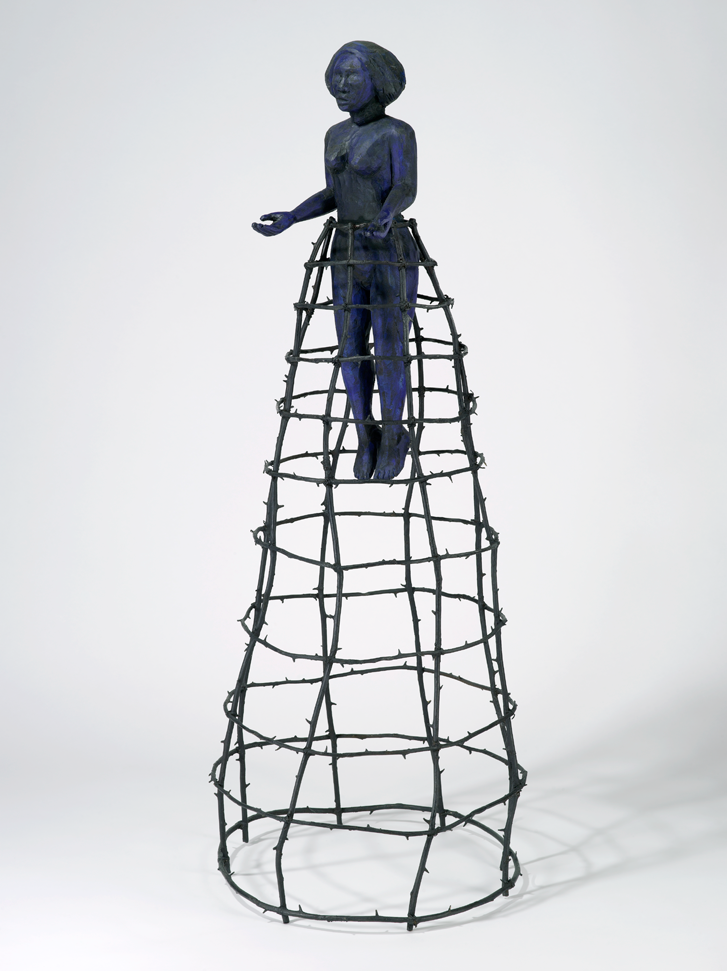 The Artist's Voice:
"…It was really poignant to me, this idea that a work of art could, somehow, turn a page, or shed a light, or lead back to a source. And that's one of the things that's exciting about being an artist; that your work threads people to other places, and not necessarily in straight lines."—Alison Saar, in an interview with BOMB Magazine
"I realized that by changing the function of objects, I could transform information and work 'magic.'"—Alison Saar, in "The Saar System" in Mirabella (July 1992)
Revival Highlight:
The theme of hardship unites Saar's works in Revival. The bodies of her figures often seem challenged, confined, or undermined by external obstacles or internal conflict, although they appear stoic in the face of suffering. Figures in many of Saar's recent sculptures seem to suffer stabs of pain and loss by touching or consuming brambles. The motif speaks to broader themes of fertility, life cycles, human vulnerability, and hope.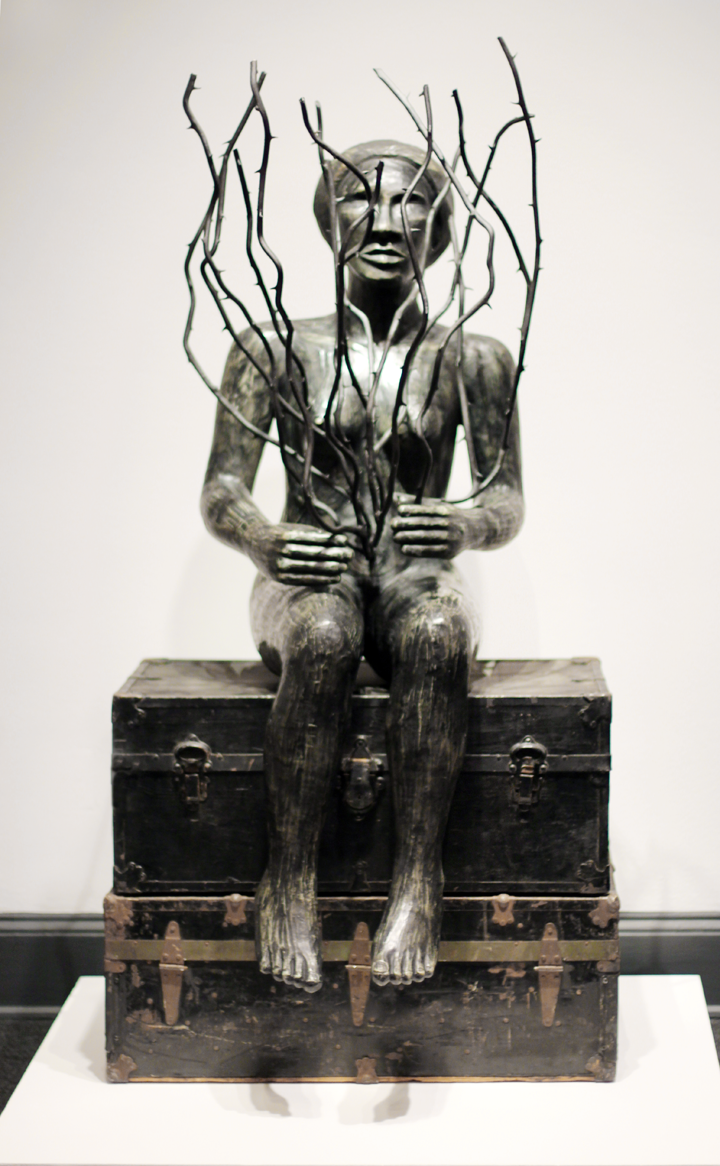 Although the bramble's thorns seem insidious at first, figures in works such as Tippy Toes (2007) and Barreness (2017) call that association into question. The brambles encircle and suspend the figure in Tippy Toes, uplifting while also trapping her. However, she appears calm, with her hands outstretched in a welcoming gesture. In Barreness, thorns germinate from the figure's womb. The punning title of this sculpture plays on two words: "barrenness," the incapability of producing offspring, and "baroness," the title given to the wife of a baron, or to a woman who holds the title by her own right.
These suggestions of the "in-between" explore the conflicting identities often thrust upon women of color in an attempt to curtail or categorize them. As a biracial artist, Saar is interested in the complexity of personal history that rejects tidy categories.
Visit the museum and explore Revival, on view through September 10, 2017.