September 16, 2019
9/16/19
The End: A Meditation on Death and Extinction, the newest body of work by iconic feminist artist Judy Chicago, continues the artist's practice of tackling taboo subjects. In these works, she offers a bold reflection on mortality and the destruction of entire species. Visually striking and emotionally charged, the exhibition comprises more than 35 paintings on black glass and porcelain and two large-scale bronze reliefs. On view September 19, 2019–January 20, 2020.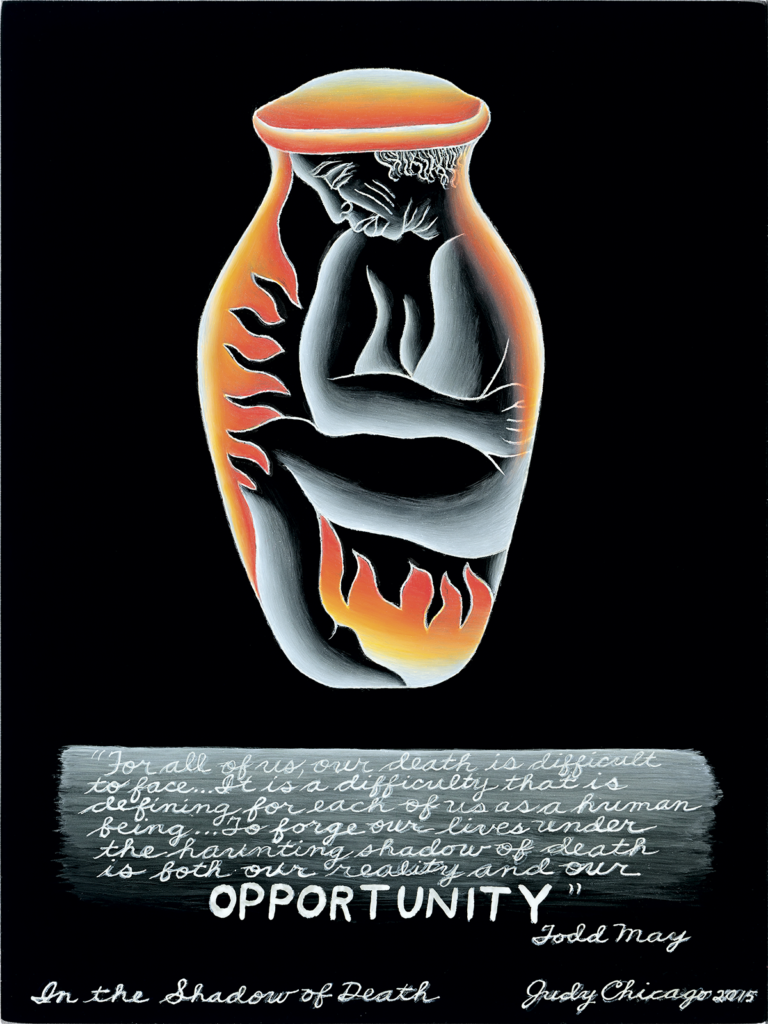 Over the course of her long career, Judy Chicago's artistic subject matter has included sex, birth, masculinity, the perversion of power, and violence. Now she addresses perhaps the last taboo: death. Our society holds an undeniable discomfort around aging and death, and in The End, Chicago tackles the subjects head on, as both a universal human experience and a personal rumination. In a culture that prizes youth and beauty—particularly for women—Chicago's stark images of aged bodies are an antidote. She also grapples with the mortality of entire ecosystems that have been irreparably damaged by the action, or inaction, of humans. With The End, Chicago continues her history of merging the personal and political with luminous colors, technical mastery, and uncomfortable subjects.
"In many ways, this series is the culmination of 50 years of studio practice, a practice that has taken me on a journey of discovery through many different topics expressed through a wide range of techniques," said Chicago. "In a world in which women's cultural production continues to be undervalued, discounted, or marginalized, I am pleased to premier this work for the first time at the National Museum of Women in the Arts, the only museum in the world dedicated to ensuring that women's art is preserved."
The series is divided into three distinct sections, "Stages of Dying," "Mortality," and "Extinction." In the first, viewers are presented with an older female "everywoman" who viscerally experiences psychiatrist Elisabeth Kübler-Ross's five stages of grief. In "Mortality," Chicago envisions different scenarios that may play out in her own inevitable death. And in "Extinction," Chicago illustrates the harm that humans have brought to groups of animals and plants that are now threatened with extinction—from elephants killed for their tusks to trees flayed of their bark.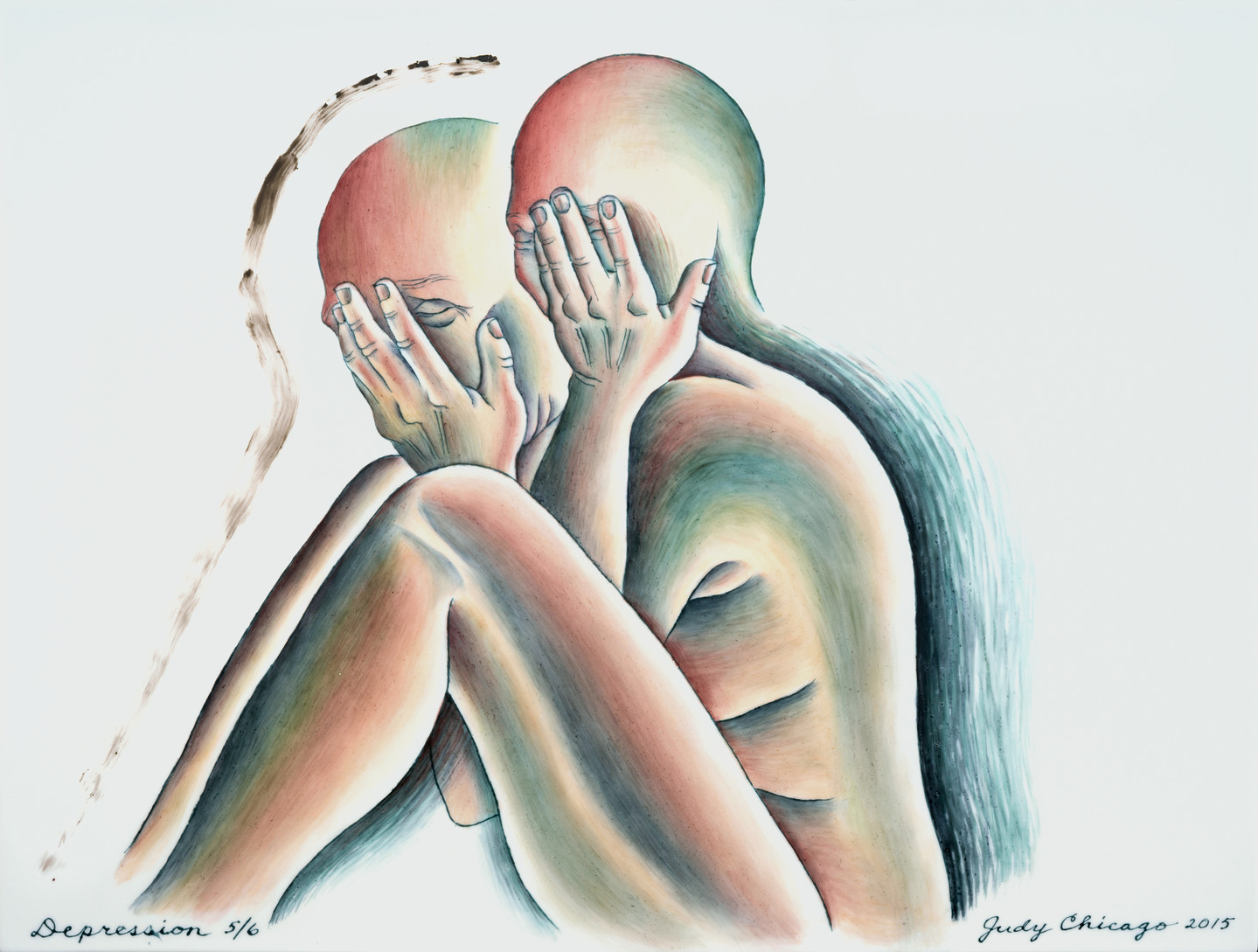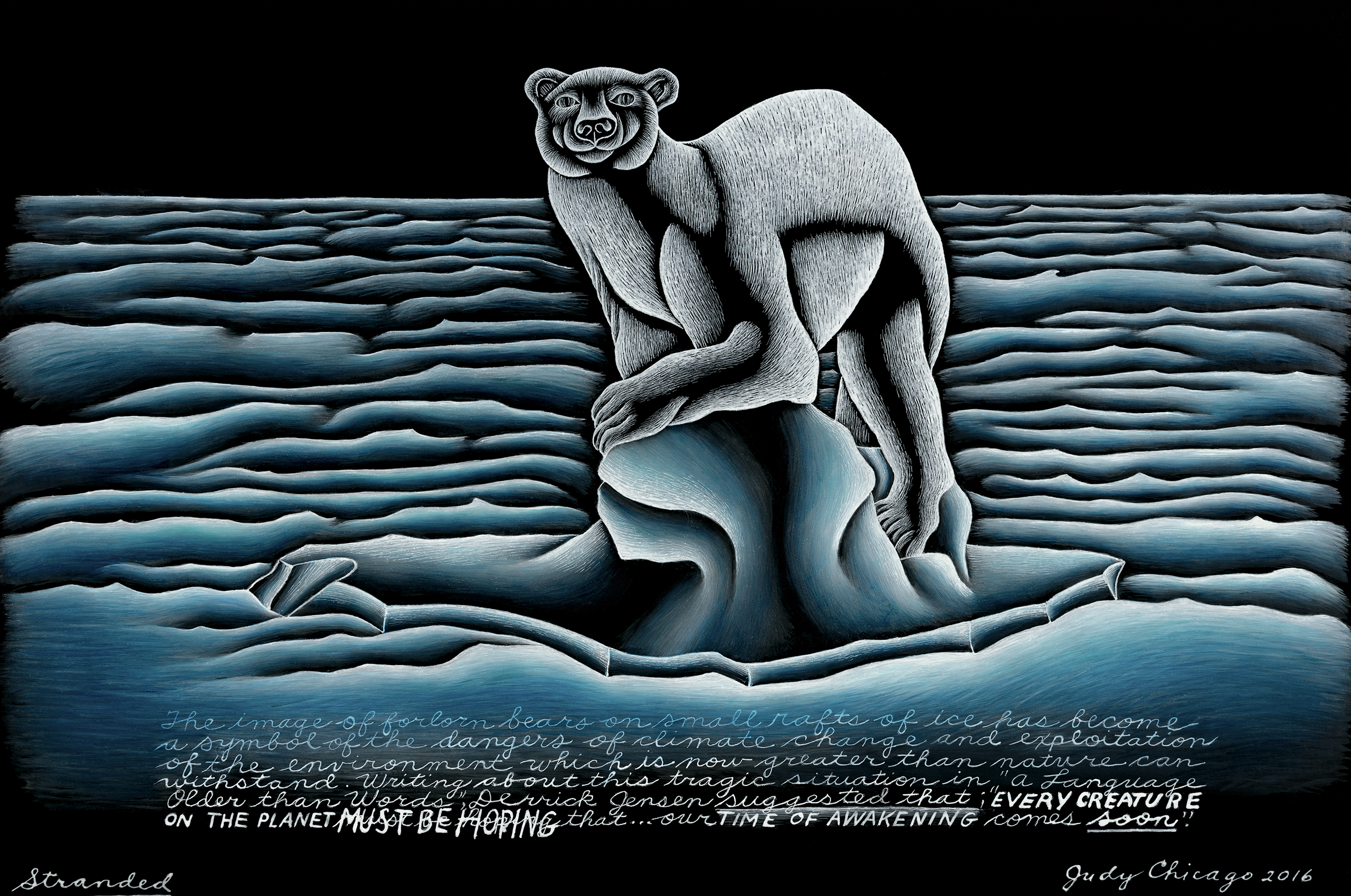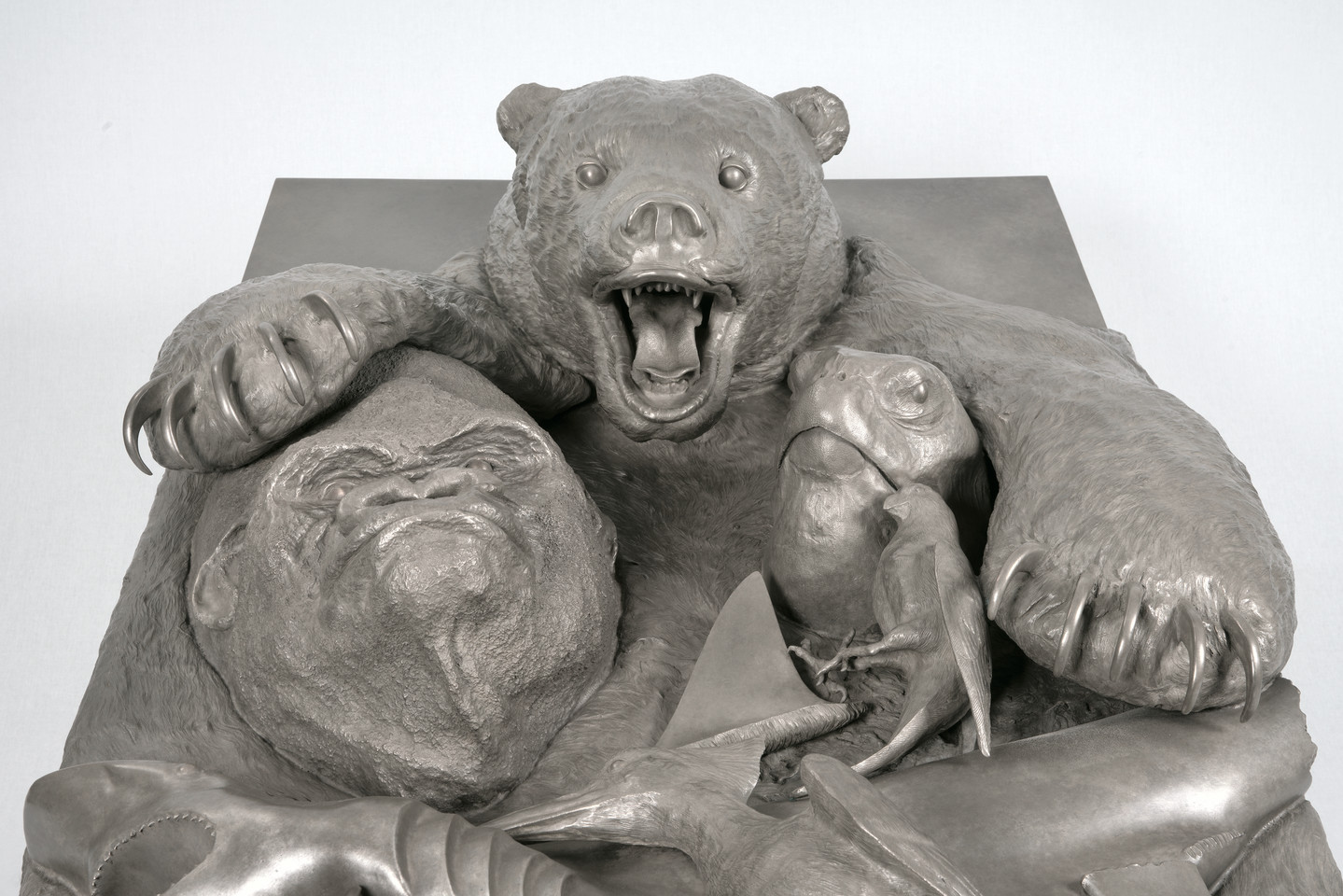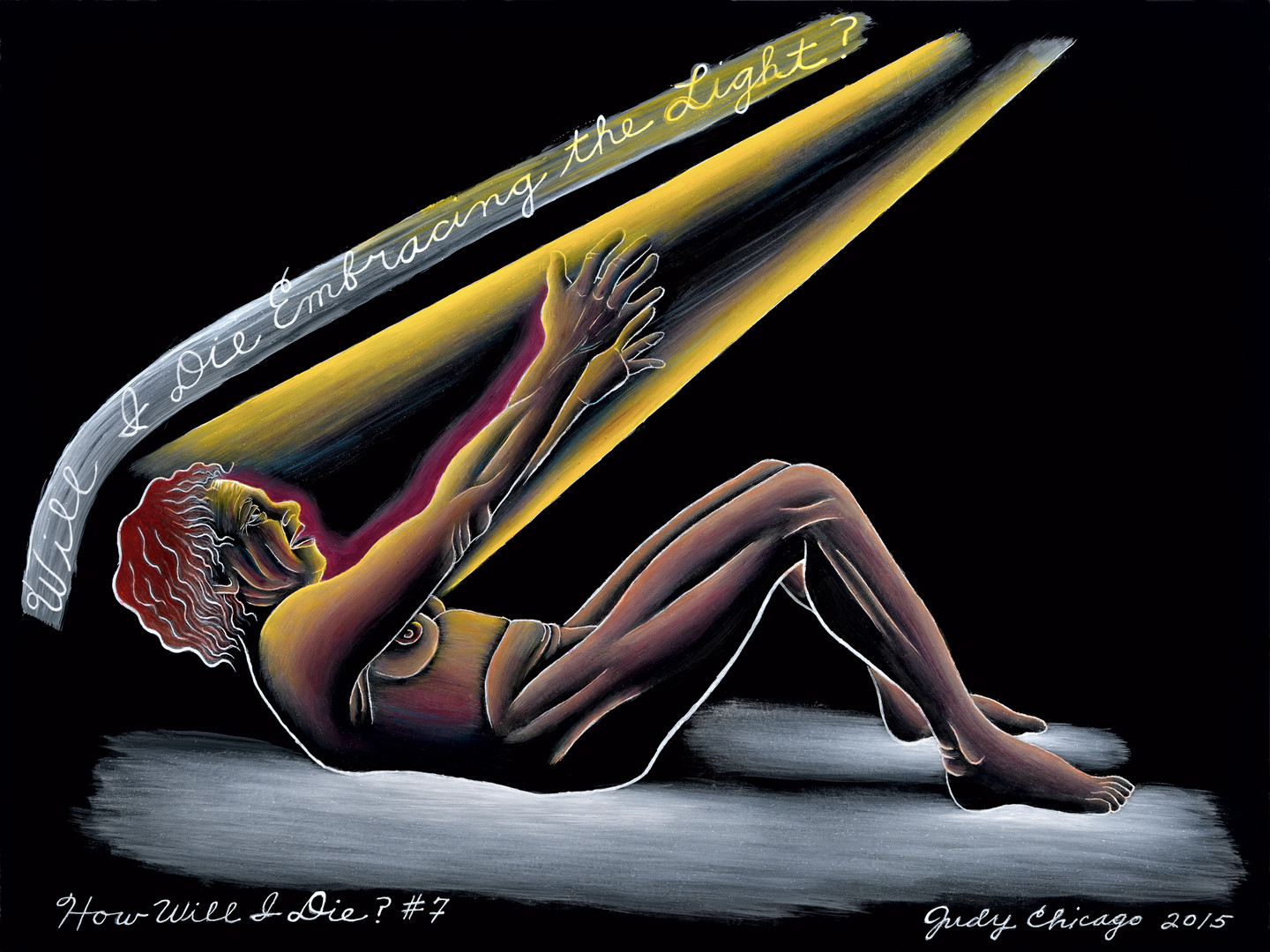 While Chicago is best known for The Dinner Party (1974), the renowned mixed-media installation that celebrates the legacies of women throughout history, The End also shares connections with her many other prescient bodies of work. Chicago has built her career on pushing boundaries, and The End is no less audacious than her earlier projects.