November 9, 2020
11/9/20
The sixth installment of NMWA's Women to Watch exhibition series, Paper Routes, is presented by the museum with the integral partnership of our national and international outreach committees. The exhibition showcases contemporary artists working in paper, celebrating their wide-ranging approaches and the transformation of this ubiquitous material into complex works of art.
Artist: Jen Aitken
Nominating committee: Canada Committee / Consulting curator: Kitty Scott, National Gallery of Canada (formerly of the Art Gallery of Ontario)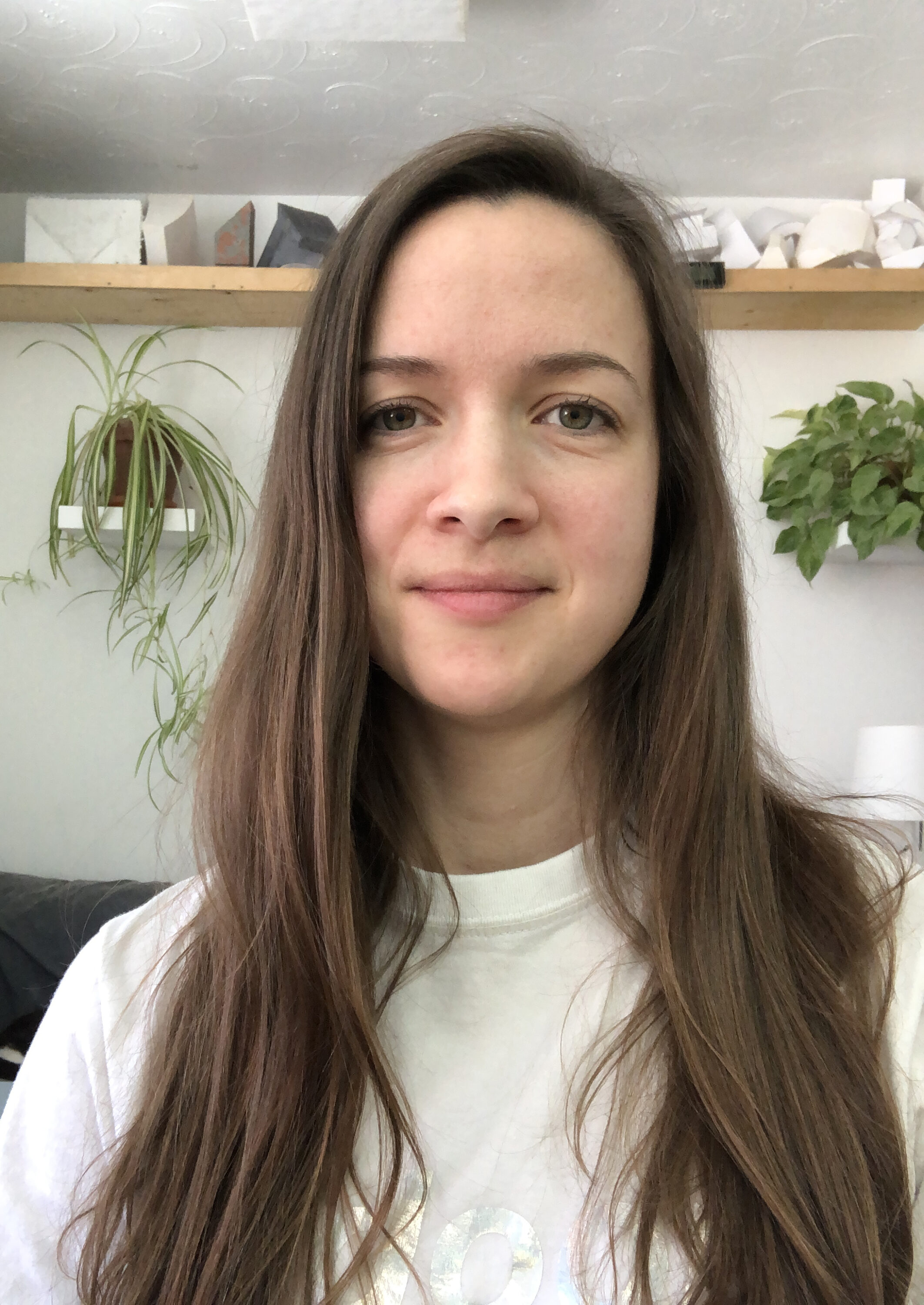 1. What was your inspiration for your works selected for ​Paper Routes?
I began using paper to build full-scale prototypes of my cast concrete sculptures. These paper models were only intended to serve a practical purpose, but I found they had several compelling sculptural qualities distinct from those of my concrete pieces. Paper can create volume without mass, for instance, and evoke the imaginary space of an architectural model. I wanted to turn my prototyping process into an end in itself, so I started making site-specific temporary paper sculptures that integrate into the gallery space. The simple processes of cutting, folding, and taping allow me to work quickly and intuitively and also offer the viewer easy mental access to the work's construction and improvised composition.
2. As an artist, what is your most essential tool (besides your hands!)? Why?
Google SketchUp, the 3-D modeling software. I use it primarily to think through my sculptural forms, but also to design mold structures, shipping crates, studio furniture, cutting plans for plywood sheets, etc. Everything would take ten times longer without SketchUp.
3. Where do you obtain your materials?
Home Depot, Sculpture Supply Canada, Johnson Industrial Plastics, National Concrete Accessories, Metal Supermarkets, and Above Ground Art Supplies, all in Toronto.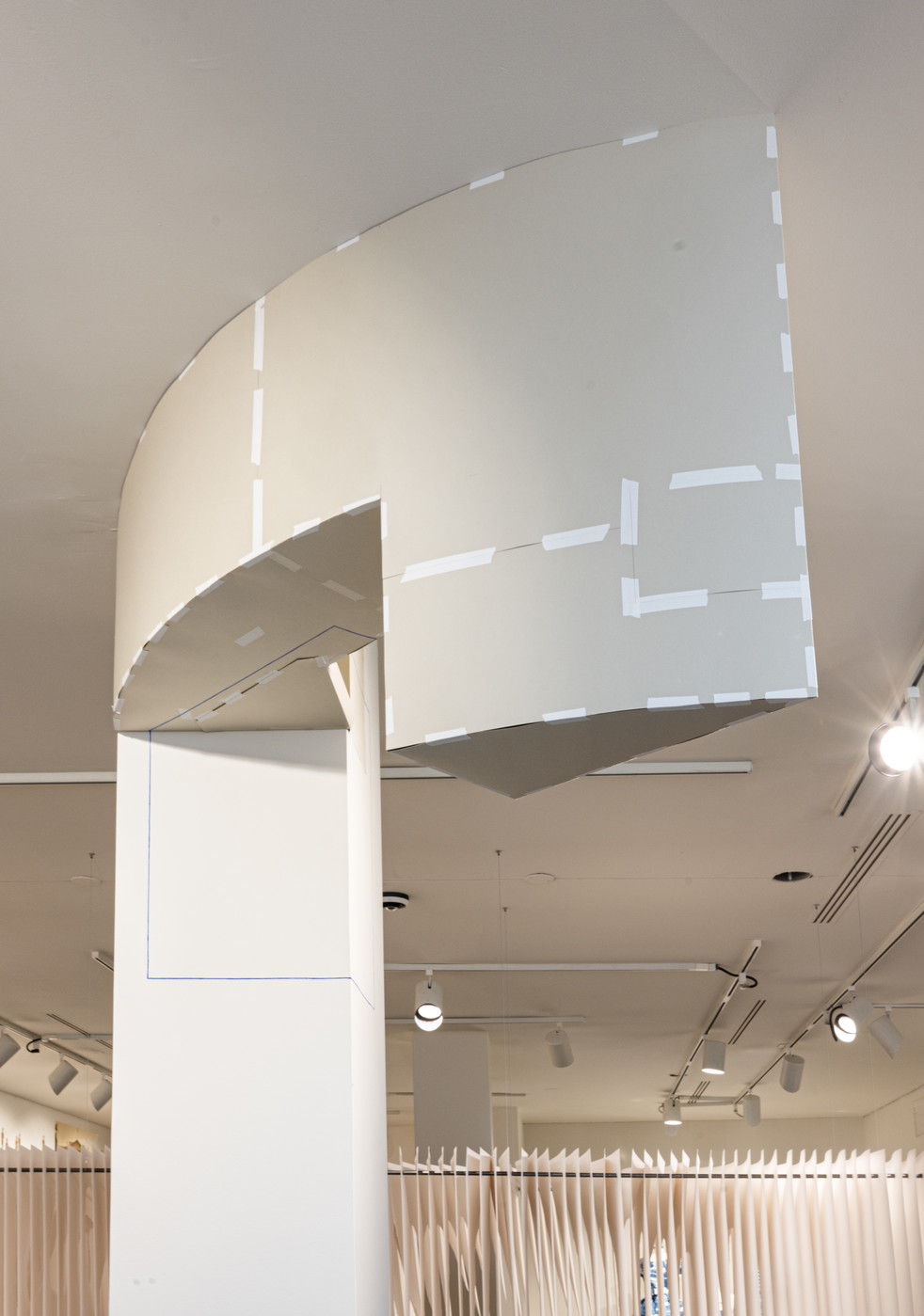 4. What is the last exhibition you saw that you had a strong reaction to?
Carlos Bunga's A Sudden Beginning at the Museum of Contemporary Art, Toronto. I've loved his work for years, but had never seen it in person. The piece Occupy (2020) did everything I always hoped his work would do. It was a large field of shallow custom-made cardboard boxes, fitted together into a long grid on the floor, mapping out the central space inside the gallery's dominant concrete columns. It activated the whole room, containing and making sense of a particularly unwieldy gallery space. I took off my shoes and walked into the piece, lifting up my knees to step from one box to the next, listening to the tap of my socked feet on the cardboard, like two cats jumping. My legs felt like they were wading through a lake. Watching other visitors move through the work and feeling slightly embarrassed for them, I thought about negative space overtaking mass, and the poetic balance between order and irregularity.
Learn more from the artist in this exclusive studio tour:
---
Visit the museum to see Paper Routes, on view through January 18, 2021. Hear from more of the featured artists through the Paper Routes Audio Guide and purchase the fully illustrated catalogue.