Carol June Barton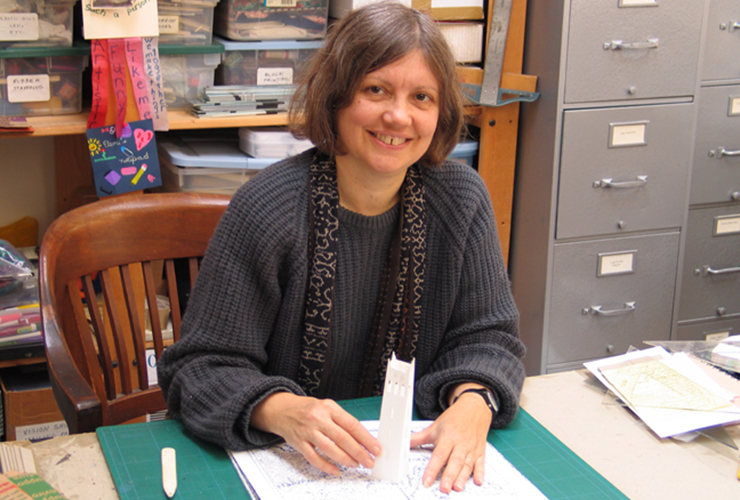 After graduating as a painting major from Washington University in St. Louis in 1977, Barton moved to Washington, D.C., to work at Glen Echo Park Arts Center. She still lives and works in Glen Echo, Maryland, where she owns and operates Popular Kinetics Press.
At the Arts Center, Barton learned the pre-press skills necessary to start printing her own works and was later offered a grant to produce her first artist's book,  Beyond the Page, 1981. She developed an interest in adding pop-ups to her work, and she spent two years mining library collections in search of early examples of dimensional and movable books.
Barton describes: "My father was a diesel engine mechanic, and my own love of the structural and mechanical aspects of pop-ups probably stems from his early influence. As my work evolves, I am constantly finding new ways to push a book's pages beyond their flat surface and to integrate a message into the very form of the book, weaving visual and verbal narrative into the magic of the third dimension.
"But construction of the pop-ups is only a small part of the larger design challenge in creating a successful artist's book. Text, images, sequencing, rhythm, and the flow of time across a book's pages are all elements to be considered. The fact that an artist's book can encompass a wide variety of subject matter and materials prompted me to make the transition from painting to book arts early in my artistic career."