Rachel Ruysch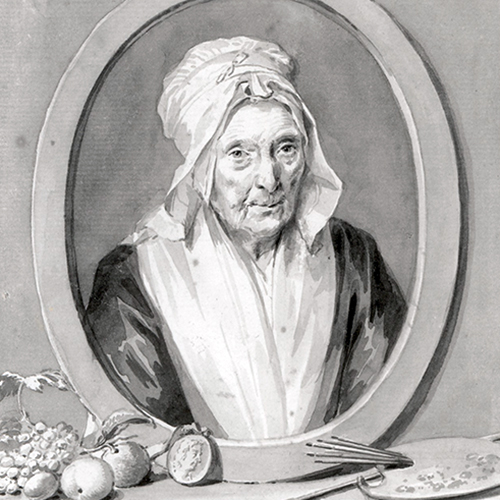 Ruysch's maternal grandfather, Pieter Post, was an important architect, and her father, Frederik Ruysch, an eminent scientist. From him, she learned how to observe and record nature with great accuracy. At 15, she was apprenticed to the well-known Dutch flower painter Willem van Aelst. From that point on, she produced various kinds of still lifes, mainly flower pieces and woodland scenes.
In 1701, Ruysch became a member of the painters' guild in The Hague. At that time, she began producing large flower works for an international circle of patrons. Several years later, Ruysch was invited to Düsseldorf to serve as court painter to Johann Wilhelm, the Elector Palatine of Bavaria. She remained there from 1708 until the prince's death in 1716.
After returning to Holland, Ruysch kept painting fruit and flower pictures for a prominent clientele. She remained artistically active, proudly inscribing her age on a canvas she completed in 1747, at age 83. Despite the changes in popularity of flower paintings during the years since her death, Ruysch's reputation has never waned.