May 22, 2019
5/22/19
Impress your friends with five fast facts about artist Marisol (1930–2016), whose work is on view in NMWA's collection galleries.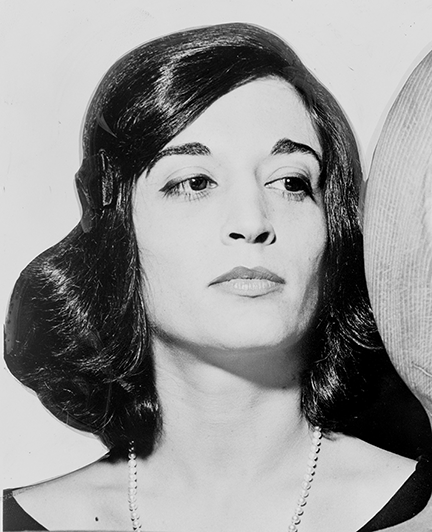 1. Mum's the Word
Marisol lost her mother to suicide when she was just 11 years old. Deeply affected by this loss, she spent years not speaking unless absolutely necessary. New York Times journalist Grace Glueck referred to these periods as "marathon silences." Curious to hear Marisol's elusive, ethereal voice? Listen to this 1968 interview from the Archives of American Art.
2. Welcome Home
The Large Family Group (1957), one of Marisol's earliest wood sculptures, depicts a family of five standing in close proximity. With outstretched arms, the figures invite viewers into their intimate unit. A new addition to NMWA's collection, this family previously called the Corcoran Gallery of Art home.
3. See Me?!
Marisol, like Judith Leyster (1609–1660), Frida Kahlo (1907–1954), and Kirsten Justesen (b. 1943), represented her own likeness to explore identity and perhaps to cement herself into history. Check out Self-Portrait (1961–62),  Mi Mama y Yo (1968), and Self-Portrait Looking at the Last Supper (1982–84) three important examples of self-portraiture in the artist's body of work.
4. Honorable Mention
Marisol is one of 13 women artists represented in the U.S. Capitol's National Statuary Hall Collection. Her bronze sculpture of Father Damien (1969), a Catholic priest who served a leper settlement in Hawaii, depicts a stoic man at the end of his life, maimed by very disease that ravaged his community.
5. Loyal Lady
The Albright-Knox Art Gallery in Buffalo, New York, became first museum to acquire works by Marisol—The Generals (1961–62) in 1962 and Baby Girl (1963) in 1964. This institution held a special place in Marisol's heart. Upon her death, she expressed her enduring gratitude by bequeathing her estate to the museum.