August 25, 2021
8/25/21
Impress your friends with five fast facts about American painter and printmaker Mary Cassatt (1844–1926), whose works are part of NMWA's collection.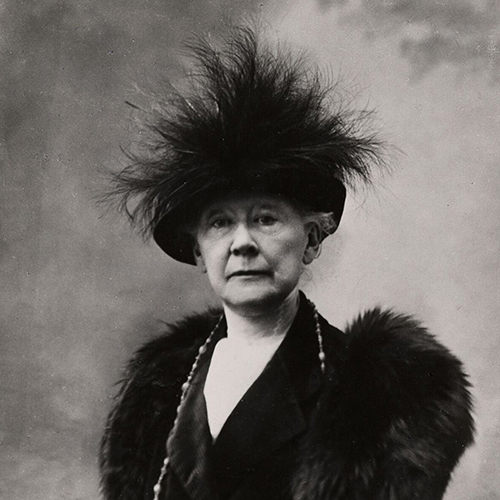 1. Charmed Life
Cassatt was born in Allegheny City, Pennsylvania, to a wealthy banking family. She expressed great interest in the arts as a child and, at age 16, enrolled in the Pennsylvania Academy of the Fine Arts. Despite her parents' protests that an artistic profession was inappropriate for an affluent woman like herself, in 1866, Cassatt moved to Paris to pursue an art career.
2. Good First Impression
Edgar Degas stumbled upon Cassatt's painting Ida (1874) at the 1874 Paris Salon and proclaimed, "This is someone who feels the way I do." The two artists formally met in 1877 and forged a lifelong friendship. Soon after, Degas asked Cassatt to exhibit with the Impressionists, and she joined them enthusiastically. Cassatt, along with Berthe Morisot (1841–1895) and Marie Bracquemond (1840–1916), were known as les trois grandes dames––the three great ladies––of Impressionism.
3. A Painter of Modern Life
In Cassatt's time, women were not allowed into public social spaces, such as cafes or operas, without a chaperone. Cassatt's family often accompanied her to these venues, and she produced several theater scenes during the late 1870s. Cassatt also represented scenes from private life. After 1900, she almost exclusively painted mother-and-child subjects. Traversing these public and private spheres, Cassatt depicted modern French life from multiple angles.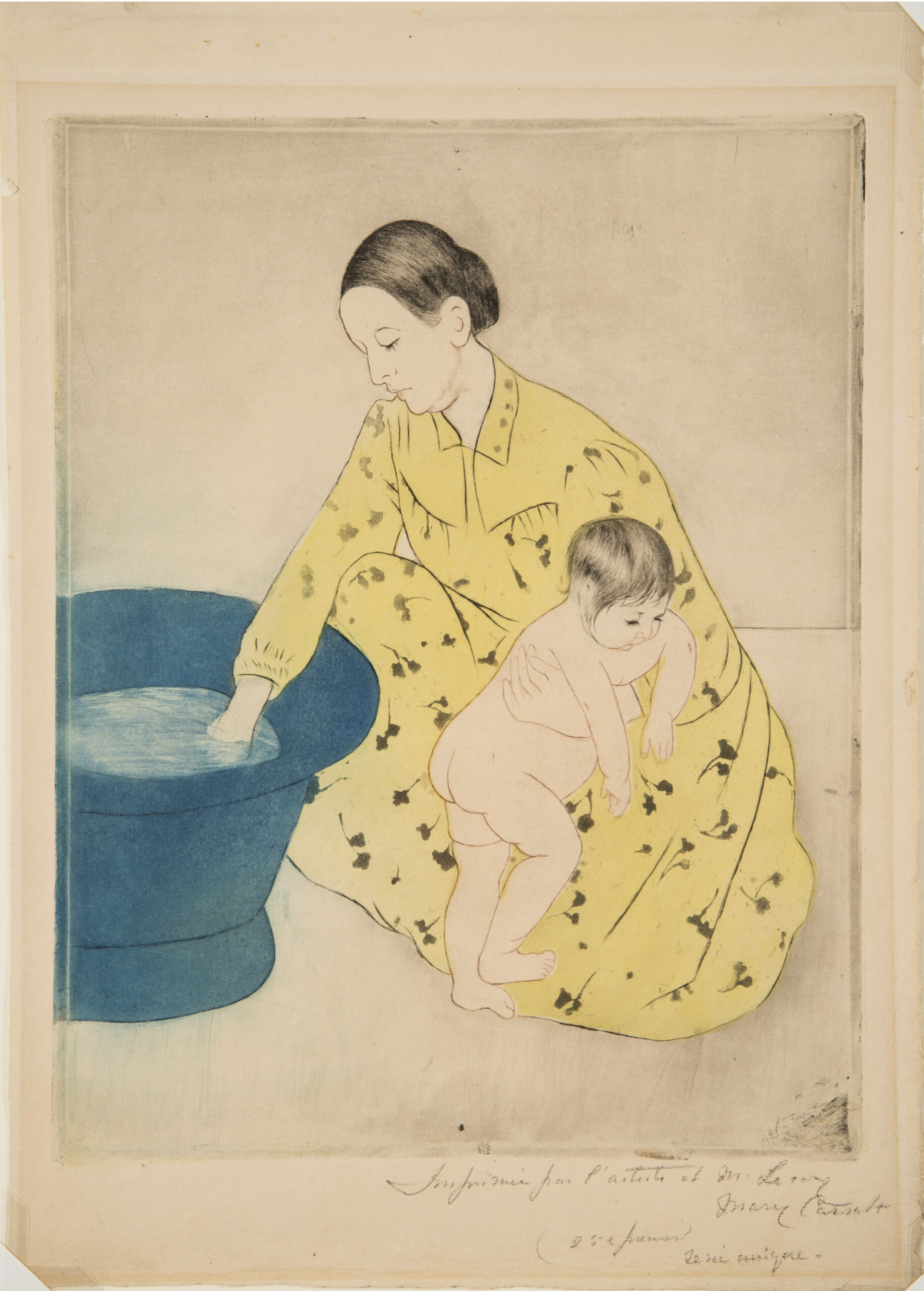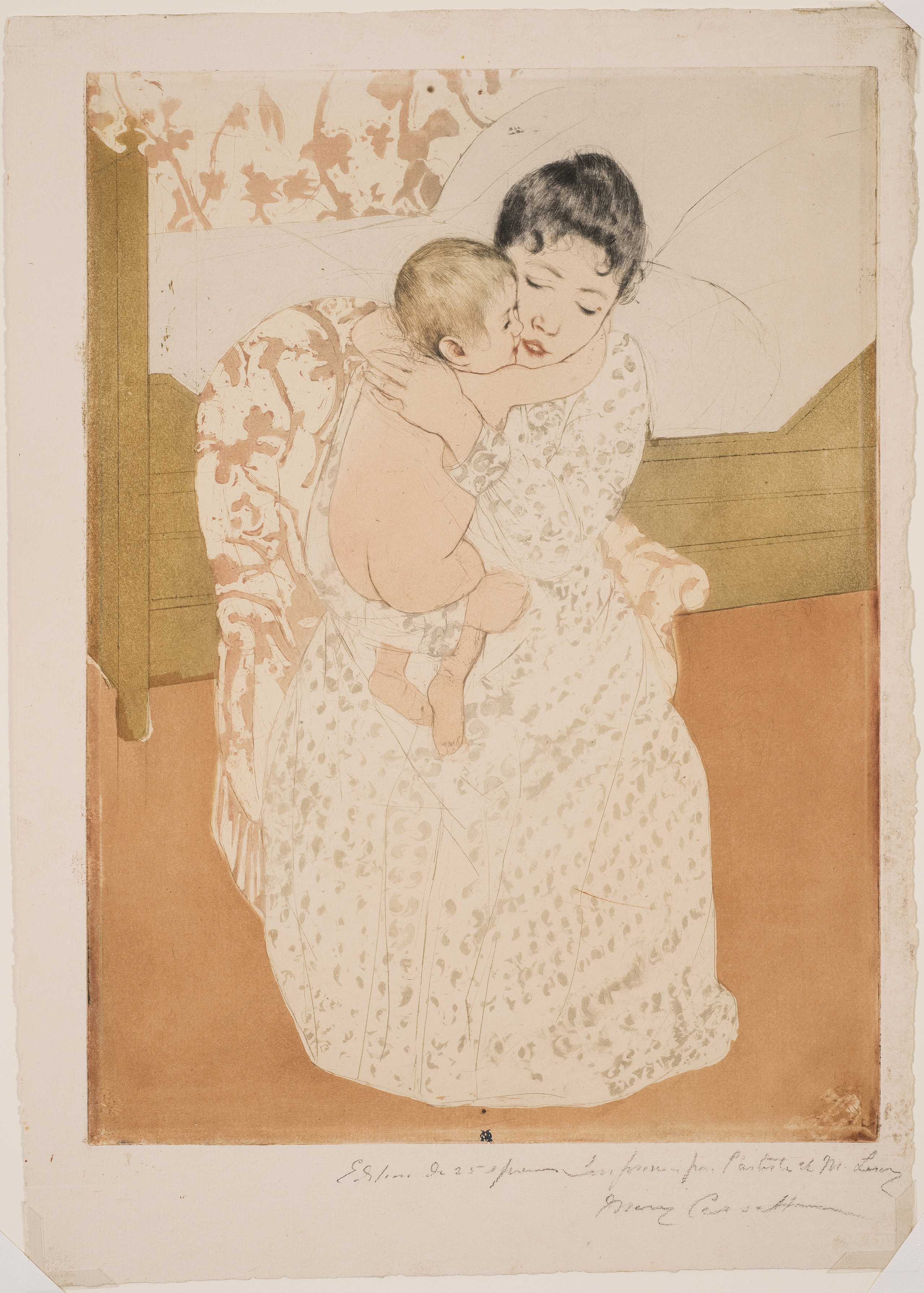 4. Lost in Japan
Inspired by an exhibition of Japanese art that took place in Paris in 1890, Cassatt produced ten prints that emulated Japanese styles and subjects. In The Bath (1891), a print in NMWA's collection, a woman kneels at a tub of water while holding her baby. Cassatt rendered the figures almost as two-dimensional blocks of color, abandoning the shading and modeling typically found in Western art. What's more, women bathing children is a theme commonly found in Japanese prints.
5. New Woman
In her personal life, Cassatt was known for her blunt character and fierce feminism. In 1915, she participated in a fundraising event in support of women's right to vote, causing a rift between her anti-suffragist family members and herself. Only emboldened by the experience, Cassatt rewrote her will, selling most of what she had intended for her nieces and nephews to inherit. This is one reason why many of Cassatt's works are in American museums today.