August 27, 2021
8/27/21
In New York's Hudson Valley, the second annual Upstate Art Weekend kicks off today, with the participation of more than 61 local museums, galleries, and artist studios. The three-day celebration was founded last year by Helen Toomer, co-founder of the Stoneleaf Retreat.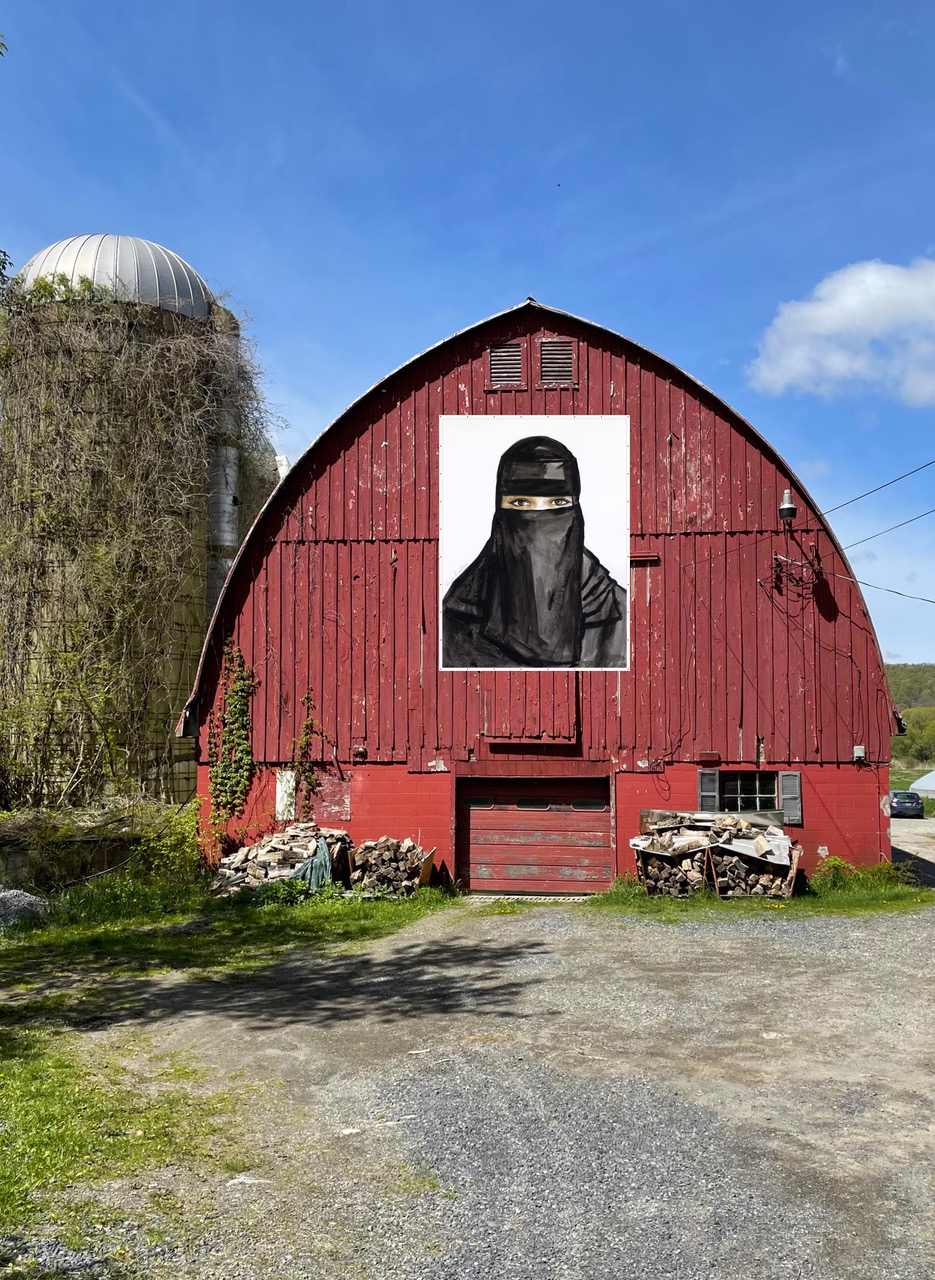 Participating institutions include museums such as Dia Beacon and the Hessel Museum of Art at Bard College; outdoor venues such as the Storm King Art Center and Art Omni; and artist residencies such as Interlude and Mohonk Arts. Solo exhibitions, site-specific installations, group exhibitions, and open studios feature works by Hiba Schahbaz, Liz Collins, Lizania Cruz, Sahana Ramakrishnan, Brenda Zlamany, Alina Tenser, Aisha Bell, and many more.
Front-Page Femmes:
Multidisciplinary artist Marisa Albanese, whose work addressed immigration and concepts of the "other," has died at age 74.
Inge Ginsberg, who fled the Holocaust, wrote songs and poems in Hollywood, and made a foray into heavy metal music as the frontwoman for Inge and the Tritone Kings, has died at age 99.
Due to COVID-19 lockdown measures, Hilma af Klint: The Secret Paintings at Australia's Art Gallery of New South Wales has closed after just 14 days.
Painter Katherine Bradford, known for her work depicting featureless, androgynous figures adrift in nebulous settings, has won the 2021 Rappaport Prize.
For the Art Newspaper, novelist Chibundu Onuzo reflects on her experience as a young Black art collector.
Artnet profiles painter Dominique Fung, who has experienced a rapid ascension to art world fame.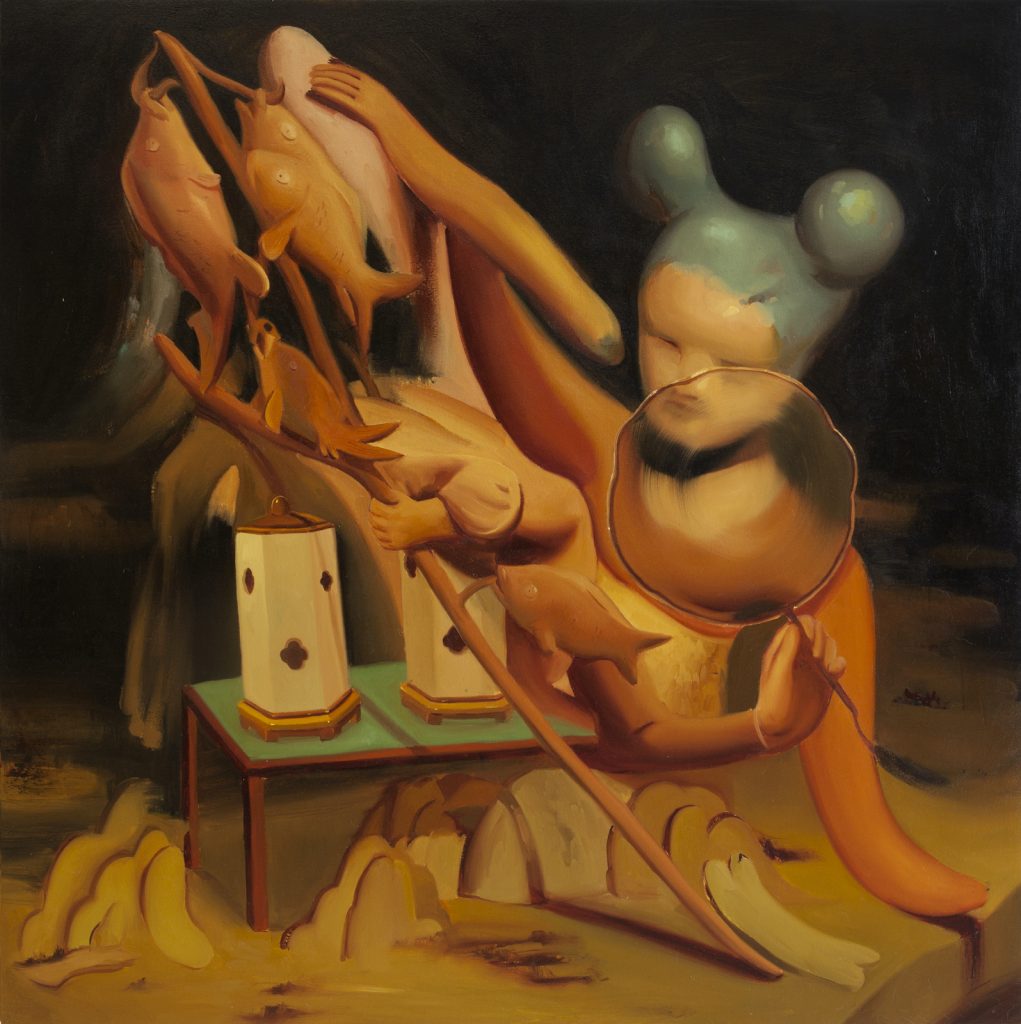 For ARTnews, artist Maya Lin writes about how art can lead us to a more sustainable future.
The Guardian interviews film director Nia DaCosta ahead of the release of her reboot of the horror classic Candyman, which targets race and the art world.
Painter Elizabeth Neel's exhibition Arms Now Legs at Salon 94 (New York) will close on Sunday; A new solo exhibition Limb After Limb, will open at Pilar Corrias (London) on September 16. Artnet profiles Neel.
The Smithsonian Institution has appointed an advisory counsel for the budding women's history museum.
Artnet interviews interior designer Kelly Wearstler about how she blends art and design to create spaces that juxtapose textures, colors, and cultural references.
Shows We Want to See:
At Gerald Peters gallery in Santa Fe, New Mexico, Jami Porter Lara: Terms & Conditions addresses the role of white women in the reproduction and maintenance of white dominance. Staged as a modern household interior, the installation presents quotidian objects recast as articles of transmission of white supremacy. Porter Lara states, "Home is where so much of the labor of maintaining social hierarchy is done. It is violence, and it is maternal love, wrapped into one." On view through October 15, 2021.
At Glenstone in Potomac, Maryland, Faith Ringgold, a survey exhibition organized by Serpentine Galleries, London, presents more than 70 works including paintings, story quilts, and political posters. NMWA's own American Collection #4: Jo Baker's Bananas (1997) is included in the show. The works highlight both the artist's range and her incomparable ability to focus the act of artmaking into a critical agent of social change. On view through October 24.