August 19, 2015
8/19/15
Impress your friends with five fast facts about Patricia Piccinini, whose work is currently on view in Super Natural.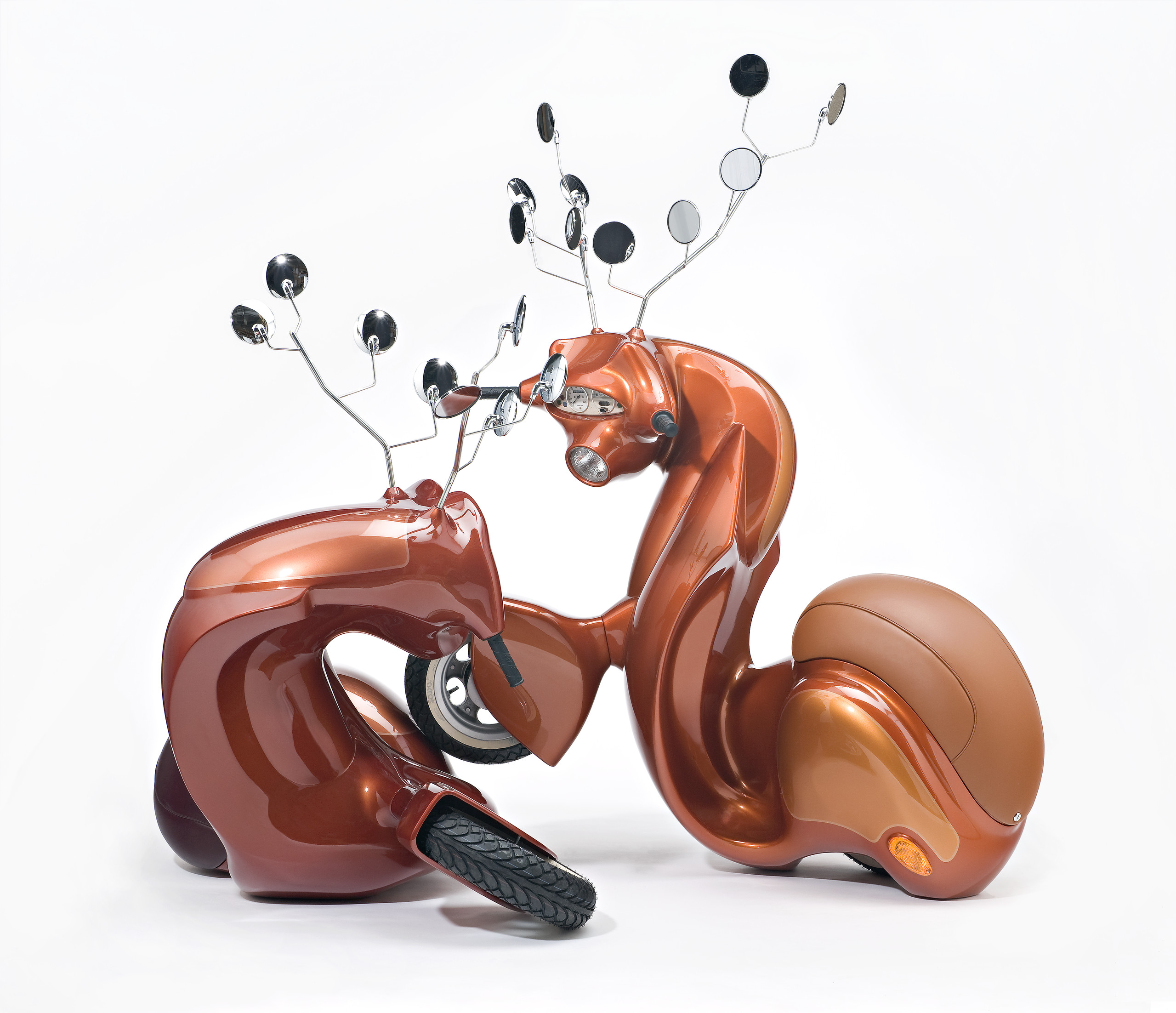 1. Push/Pull
Australian artist Patricia Piccinini constructs unexpected amalgamations. Her sculptures combine human and beastly features and transform vehicle parts into wild animals. The Young Family (2002–3) and The Stags (2008), both in NMWA's collection, have been known to simultaneously allure and repel visitors.

2. Material Source
Piccinini explores the tension between nature and manufacture through her subjects and mediums. She typically employs a combination of natural and synthetic materials, blurring the lines between these two realms. The Young Family includes an unsettling mix of human hair and skin-like silicone developed for special effects in movies.

3. Source Material
The artist draws inspiration from sources as varied as anatomical models, botanical illustrations, photographs of newborn animals, consumer and car culture, and works by the 16th-century Italian painter Caravaggio.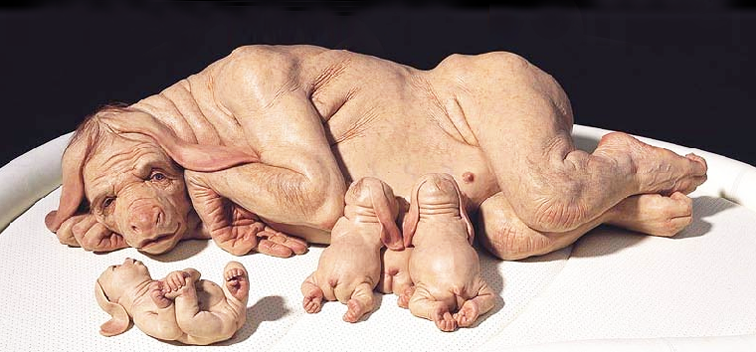 4. Artist Statement
"The Young Family . . . [represents] a mother creature with her babies," Piccinini says. "I imagine this creature to be bred for organ transplants. . . . We are trying to do [this] with pigs, so I gave her some pig-like features. That is the purpose humanity has chosen for her . . . [yet she] wants to exist for [her own] sake."

5. Family Ties
The Stags is one of four works Piccinini created that use vehicle parts to evoke animal forms and the intimate relationships among these creatures. Taken as a series, the viewer empathizes with and imagines the narrative of this tight family unit.