July 26, 2016
7/26/16
NMWA staff recently reinstalled the Eulabee Dix Gallery "salon style" to display more of the museum's collection. The gallery, now featuring more than 30 works, includes two paintings by the French Realist artist Rosa Bonheur, largely considered the most famous female painter of the 19th century.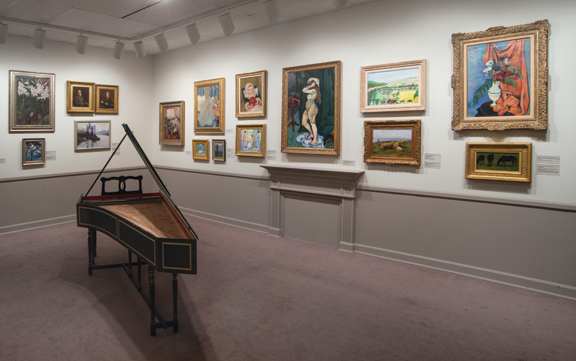 Defying Convention
Born in Bordeaux to minor landscape painter Raymond Bonheur and piano teacher Sophie Bonheur, Rosa Bonheur had an unusual upbringing. As an adult, she refused to marry, wore men's clothing, studied animal anatomy in slaughterhouses, smoked cigars, and cut her hair short. She became a subject of public scrutiny, and sometimes ridicule.
Her remarkable career included many honors, she became the first woman to be awarded the Grand Cross of the Legion of Honour in 1865, as well as financial success, an impressive feat for an unmarried woman. Bonheur was able to earn enough as an artist to buy an estate near the Forest of Fontainebleau, where she resided first with her life-long companion, Nathalie Micas, and, after Micas's death, American painter Anna Klumpke.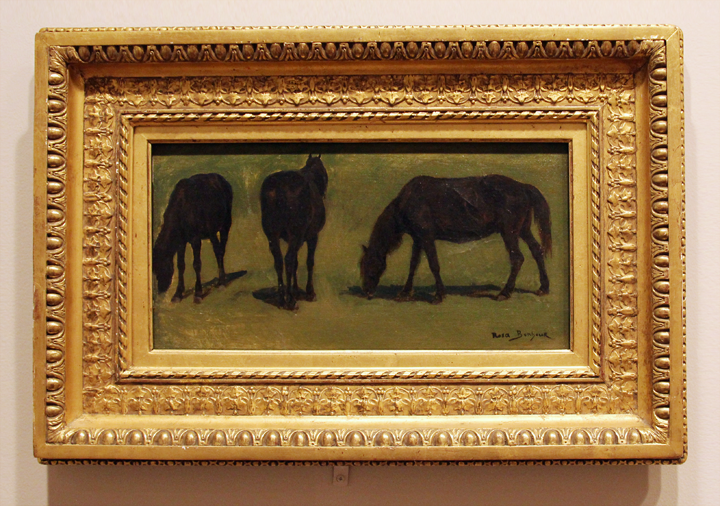 Animals Abound
One work by Bonheur currently on view in the Eulabee Dix Gallery is an untitled oil sketch of horses on a green background. Bonheur's artistic process involved carefully working on form and composition in multiple sketches before beginning to paint. This work on paper shows the same beauty and commitment to realistic animal anatomy as the artist's larger paintings, and gives a fascinating look into a less visible stage of her creative process.
Another work, Sheep by the Sea (1865), is a small oil painting depicting a flock of sheep reclining peacefully beside a body of water. The brightly lit scene shows no sign of human encroachment, instead offering an image of the animals in a pristine natural habitat.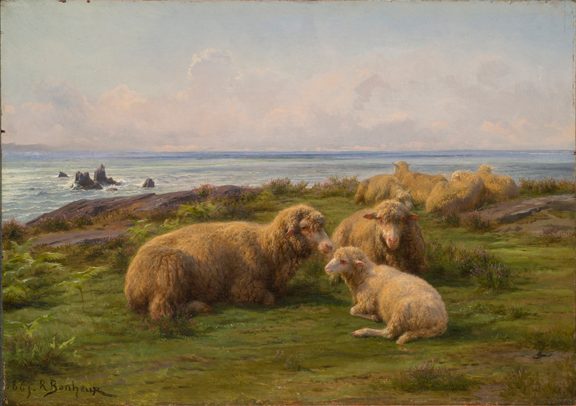 A closer look reveals Bonheur's incredible skill and attention to detail, evident in the tactile quality of the sheep's wooly coats as well as their believably-rendered bodies, the product of detailed anatomical studies and careful planning. Sheep by the Sea was originally commissioned by Empress Eugénie of France and became part of her collection after being exhibited at the Salon of 1867.
Rosa Bonheur is fascinating both as an artist and a figure in women's history. Visit NMWA during weekday hours to see some of her work, and more art by women, in the Eulabee Dix Gallery.
The Eulabee Dix Gallery is located on the fourth floor of the National Museum of Women in the Arts, open to visitors Monday through Friday, 10 a.m.–5 p.m.