September 1, 2015
9/1/15
Join NMWA on September 3, when contemporary artists engage in conversation about their "artistic foremother" Maria Sibylla Merian. During Merian's Daughters, Super Natural artists Amy Lamb, Janaina Tschäpe, and Monika E. de Vries Gohlke will discuss their disparate ways of dealing with nature in their work. The three artists credit groundbreaking 17th-century artist and scientist Merian, whose work is also on view in Super Natural, as a major influence on their performances, photography, videos, and prints.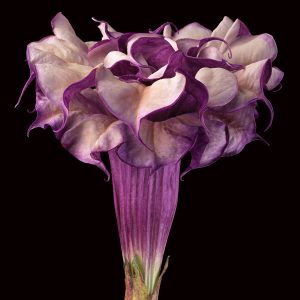 Maria Sibylla Merian revolutionized botany and zoology through her studies of flora and fauna. At age 52, Merian and her younger daughter embarked on a dangerous trip to the Dutch colony of Suriname, in South America, without a male companion. She spent two years studying and drawing the indigenous animals and plants. Her lavishly illustrated Insects of Surinam established her international reputation.
Through studying insects, Merian paved the way for centuries of artist-scientists, including Amy Lamb, who cites Merian as a major influence on her career. A cellular biologist-turned-artist, Lamb admires women like Merian for their ability to cross over to the art world.
Lamb's photographs emphasize the formal properties of her subjects—the color of a leaf, the ruffled edges of a petal, or the reflective qualities of a dew drop. Her photographs recall the painstaking detail found in Merian's scientific drawings. While Merian emphasized biological detail to foster better scientific understanding, Lamb's large-scale images elevate the minutiae of her flowers to monumental status.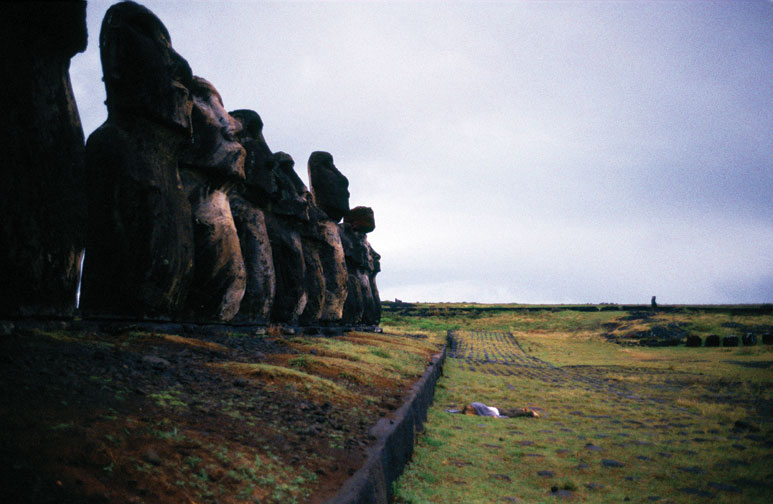 Talented and independent, Merian set an example for women like Janaina Tschäpe. Merian ventured beyond 17th-century societal norms by traveling and studying in a foreign country with only her daughter as a companion. Tschäpe also traveled to remote locales for the benefit of her art. She created her "100 Little Deaths" series by photographing her body in natural environments around the world—from Capri to Angkor Wat.

Merian's influence is evident in Monika E. de Vries Gohlke's oeuvre. One of Gohlke's prints, "Caiman" After Maria Sibylla Merian and Daughters, is similar to Merian's composition showing a caiman struggling with a snake, which is on view next to Gohlke's drawing. The French phrase "L'homage"—visible on the ground below the fighting figures—underscores the relevance of Merian's preceding work. Spiders and butterflies along the top of the drawing allude to Merian's renowned artistic and scientific work on insects. Merian's illustrations cover an adjacent wall within the same gallery as Gohlke's Caiman.
Hear from the artists in person at NMWA about their work and Merian's persistent influence—register today through the online calendar.