May 31, 2016
5/31/16
In Arabic, the word rawiya means "she who tells a story." Each artist in NMWA's summer exhibition She Who Tells a Story: Women Photographers from Iran and the Arab World offers a vision of the world she has witnessed.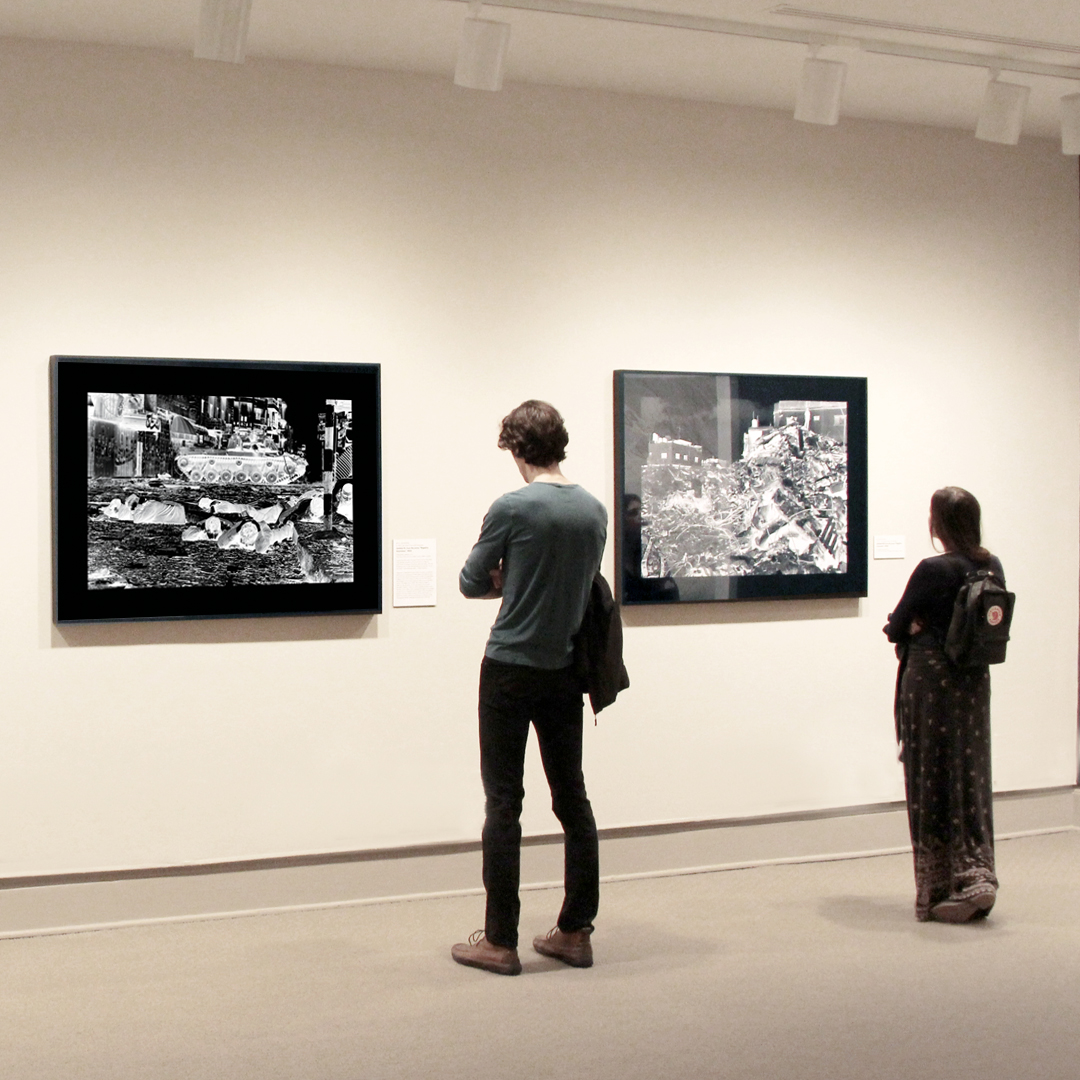 Rula Halawani
(b. 1964, Jerusalem; lives East Jerusalem)
Rula Halawani began her career as a photojournalist. She then changed course and started creating art photography—she said, "I had to find a different way to relate my photography to how I was feeling, to being Palestinian in Palestine." Her images incorporate carefully chosen photo techniques to reflect the deeper meaning behind images.
In Her Own Words
"'Negative Incursion' was my first project after I quit photojournalism. It happened a few months after my return from London, where I was doing my Master's in photography. . . . On 28 March 2002, I was in Ramallah when the Israeli army invaded. . . . No one was in the streets that day except the Israeli army and its tanks. I felt depressed, cold, and scared. The only Palestinian I met on the road that day was an old man who sold coffee. Later he was shot dead. . . . That night I could not take away his face from my memory, and many questions without answers rushed inside my head."
"On the surface, the pictures I took of the invasion could be considered regular photojournalism. I could have published them just as they were, as documents of the invasion. Instead, I printed them in negative. Why? In negative, the pictures were able to express my own feelings merged with the feelings of my people, to explain what had happened to us and to Palestine. As negatives, they express the negation of our reality that the invasion represented."—Rula Halawani, in an interview with Art Radar
What's On View?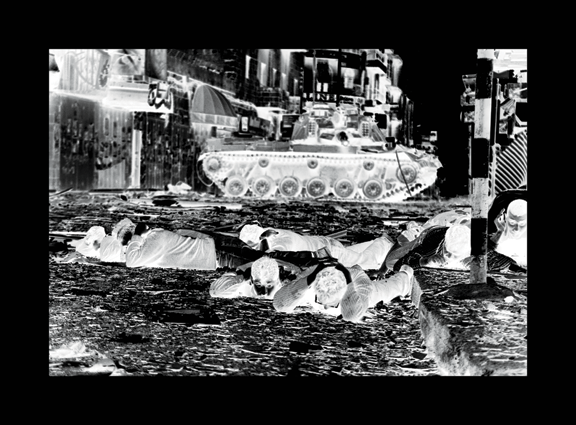 Several works from the "Negative Incursions" series are on view in the "New Documentary" section of She Who Tells a Story. Halawani emphasizes the significance of combining documentary and artistic techniques to give a more profound impression of her subjects and their lives.
To viewers, her use of negatives seems disorienting and chaotic, magnifying the confusion and disorder of the scenes she depicts. Halawani also presents these images with black frames and mats, evoking a television, which is often the medium through which Westerners encounter journalistic images of the region. By manipulating her images, she is able not just to depict factual events, but to "tell the larger story."
Visit the museum and explore She Who Tells a Story, on view through July 31, 2016.