March 31, 2021
3/31/21
The sixth installment of NMWA's Women to Watch exhibition series, Paper Routes, was presented October 8–December 23, 2020, by the museum with the integral partnership of our national and international outreach committees. The exhibition showcased contemporary artists working in paper, celebrating their wide-ranging approaches and the transformation of this ubiquitous material into complex works of art.
Explore the exhibition online! Listen to an audio guide, watch studio tours with many participating artists, take an exhibition tour, purchase the catalogue, and more.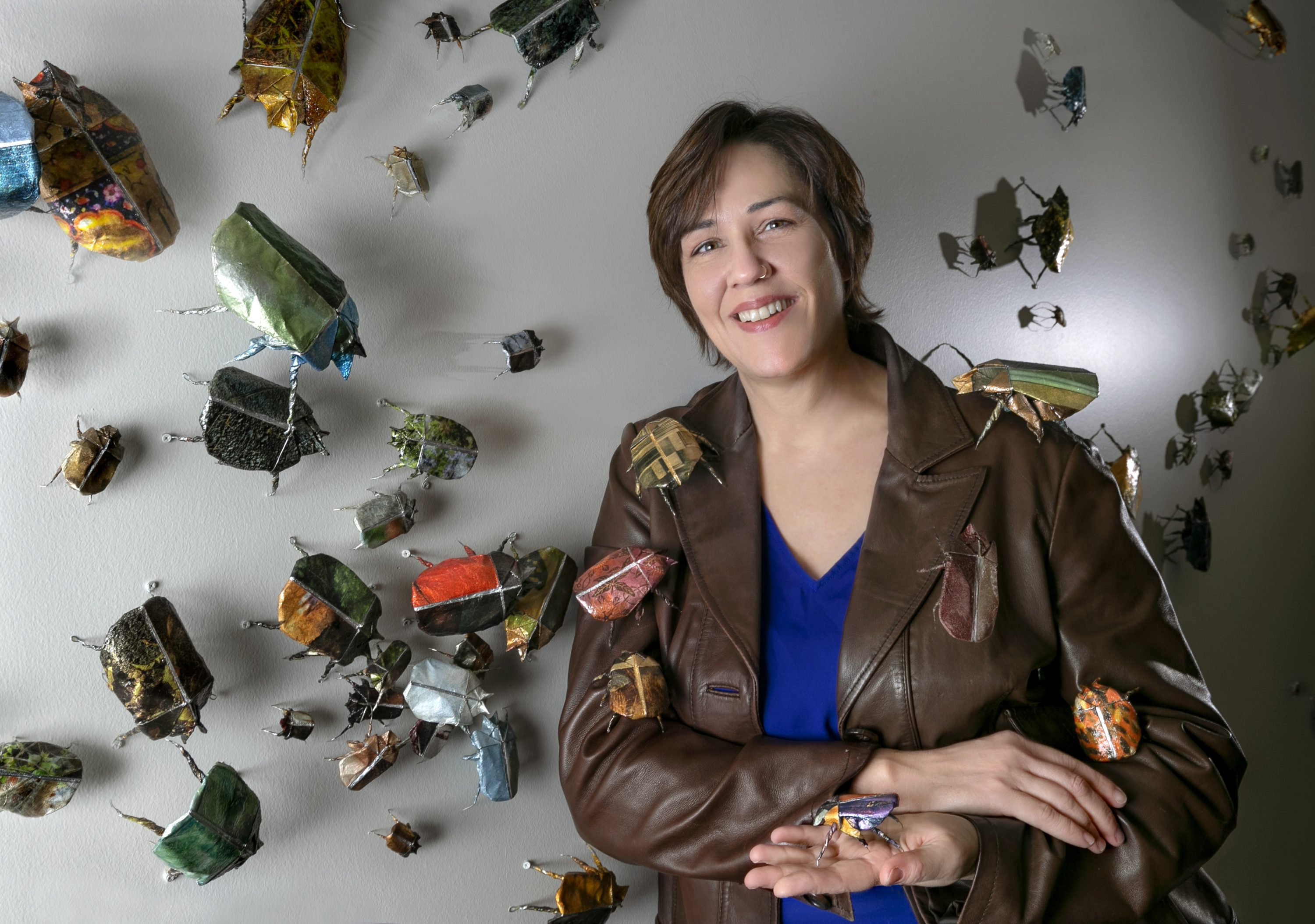 Joli Livaudais (b. 1968, Arkansas)
Nominating committee: Arkansas Committee
Consulting curator: Allison Glenn, Crystal Bridges Museum of American Art
Livaudais, a photographer and mixed media artist, transforms film and digital photography into paper sculptures. Applying the art of origami to her practice, she prints photographs of personal subjects— family, friends, artwork, and objects of beauty for the artist—and shapes them into beetles, which appear in her work frequently as symbols of spiritual transformation. Livaudais's time-consuming physical process of folding each photograph fosters introspection and reflection on past experiences; at times, her installations comprise more than 1,800 beetles.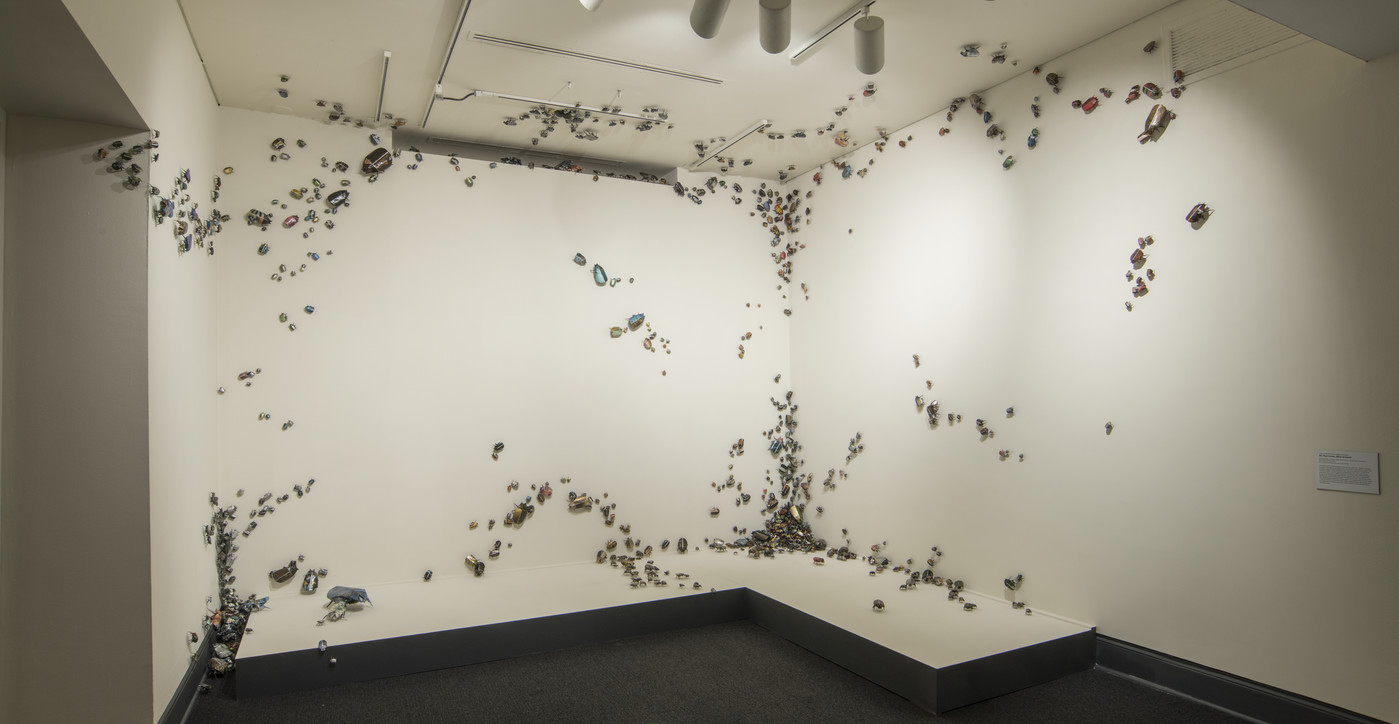 The Artist's Voice
"I get asked a lot about how my photography practice evolved into creating All That I Love (2012–present), my installation work with origami beetles. Really, it has to do with my excitement at discovering the difference between experiencing artwork in person versus seeing it online or in a textbook. That in-person experience can be so consuming—you notice so many details…translucency, depth of pigment, all these things that you can't get any other way. All That I Love includes family photos and photos of friends, it's basically a diary of a life. It goes well beyond what I could have expressed in a single image."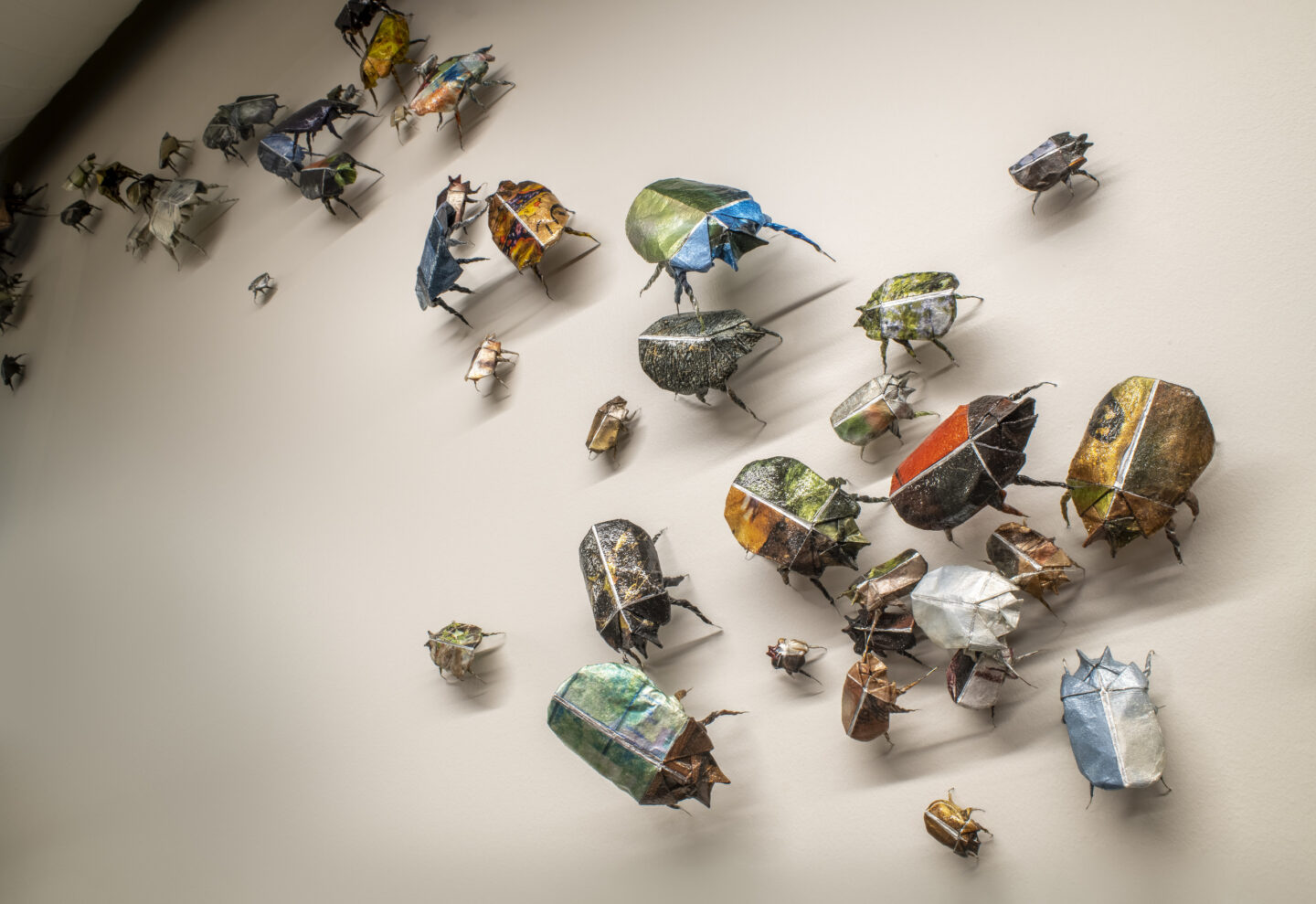 Paper Routes: Women to Watch Highlight
Livaudais likens All That I Love to a personal form of meditation. Creating the 1,800 hand-folded beetles made from personal photographs, either her own or those created by close friends and family, enables the artist to explore ideas of connection and shared pasts as well as to broaden her experience beyond her small sphere— to share in the lives and loves of others. A site-specific installation, All That I Love changes with each new location. The artist said, "I have folded these memories into beetles as both a celebration and relinquishment of moments forever lost to the past. Reduced to their elemental parts, the photographs become merely paper, the remnants of the memories they represent glimpsed only in fragments of sparkling color on the backs of the beetles they have become."