November 30, 2020
11/30/20
The sixth installment of NMWA's Women to Watch exhibition series, Paper Routes, is presented by the museum with the integral partnership of our national and international outreach committees. The exhibition showcases contemporary artists working in paper, celebrating their wide-ranging approaches and the transformation of this ubiquitous material into complex works of art.
Artist: Julia Goodman
Nominating committee: San Francisco Advocacy for NMWA / Consulting curator: Claudia Schmuckli, Fine Arts Museums of San Francisco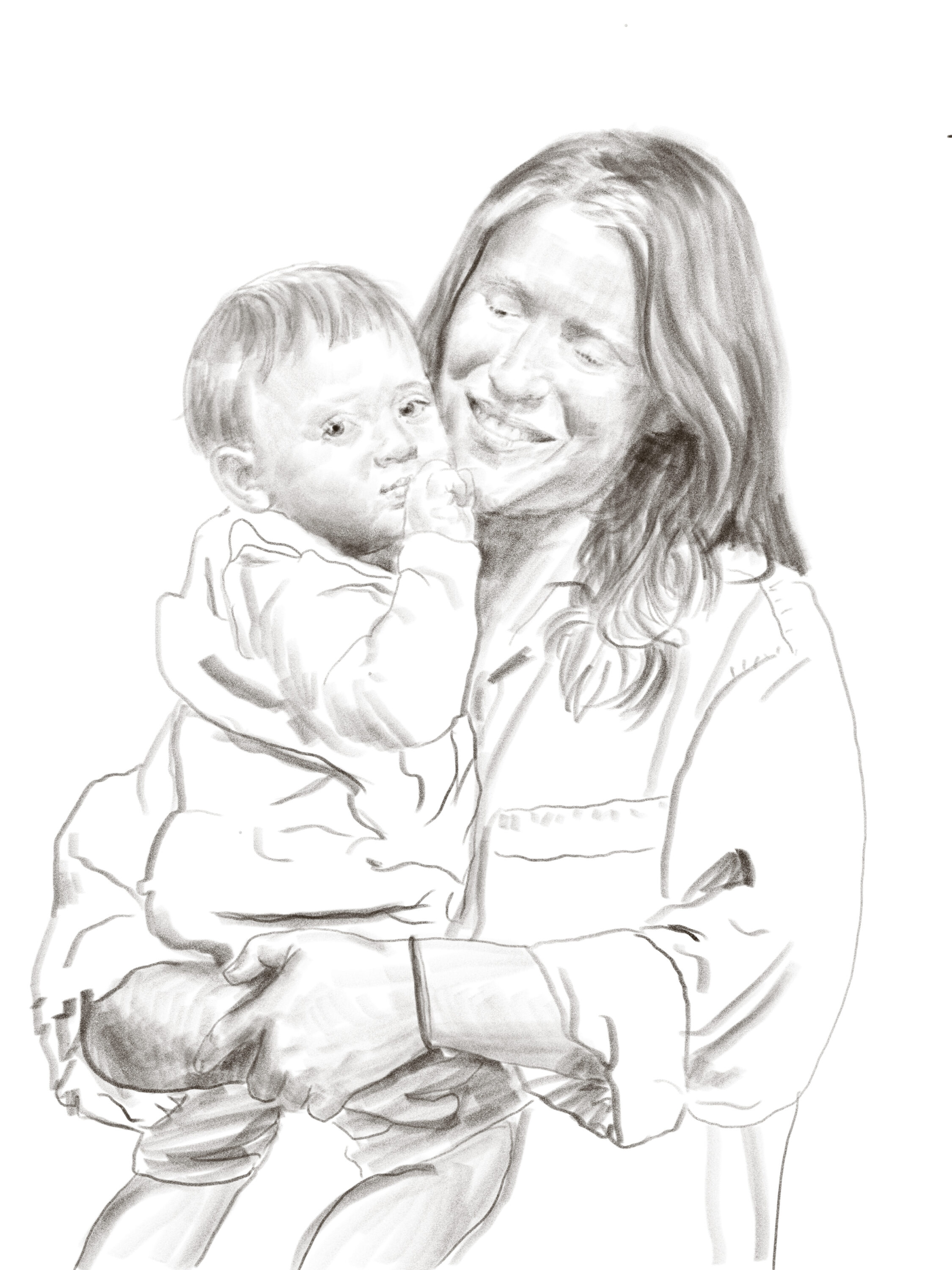 1. What was your inspiration for your work selected for Paper Routes?
For "Rag Sorters (1964)" (2013), my inspiration was the invisible labor of historical women intertwined with the history of rag paper, particularly that of elderly Italian immigrant female rag sorters at the San Francisco Dump in the 1960s. Echoing their labor, I gathered and used discarded fabrics during my residency at Recology San Francisco (the dump), bringing into relief the forgotten work of these women through my sculptural pieces.
Waning (August 19, 2007–July 14, 2008) & Waxing (July 27, 2018–May 10, 2019) (2020), a deeply personal piece about my experience as a grieving daughter and expecting mother 12 years apart, drew from a need to seek catharsis through transformation of physical materials. I made the wood carving for Waning 12 years ago, after my father died. After my son was born, I felt an urge to mirror this carving to track the parallel life-altering experience of a new life beginning. In this pairing, the first phase of the moon (top left corner of the dark blue rectangle) starts the night my father died and tracks the phases through the Jewish tradition of an 11-month mourning period. The second piece tracks the phases of the moon through my 41-week pregnancy, ending the night my son was born.
2. Is this piece representative of your oeuvre? How does it fit into your larger body of work?
In a sense, "Rag Sorters (1964)" is the historical spine of my work, and Waning & Waxing is the personal heart of my work.
My papermaking is a study in how we fall apart, expose our hearts, heal, and come back together. All of my work is made from discarded bedsheets and T-shirts, fabrics that come in direct contact with bodies. I use these materials for environmental reasons, but also because I believe the fibers hold stories. The colors in my work result from working with the original fabric color or mixing two or more different color pulped fabrics together without the addition of pigments or dyes. Combining different colored fibers creates vibrating fields of color and presents a metaphor for interdependence.
"Rag Sorters (1964)" and Waning & Waxing are both made from hand-carved wood molds, but I also cast paper from brick walls, textiles, cement, Plexiglas, and my hands. My work ranges in scale from intimate to large-scale sculptures; its inspirations derive from both specific and research-driven sources to the more abstract and unknown. Waning & Waxing explores the spaces in between.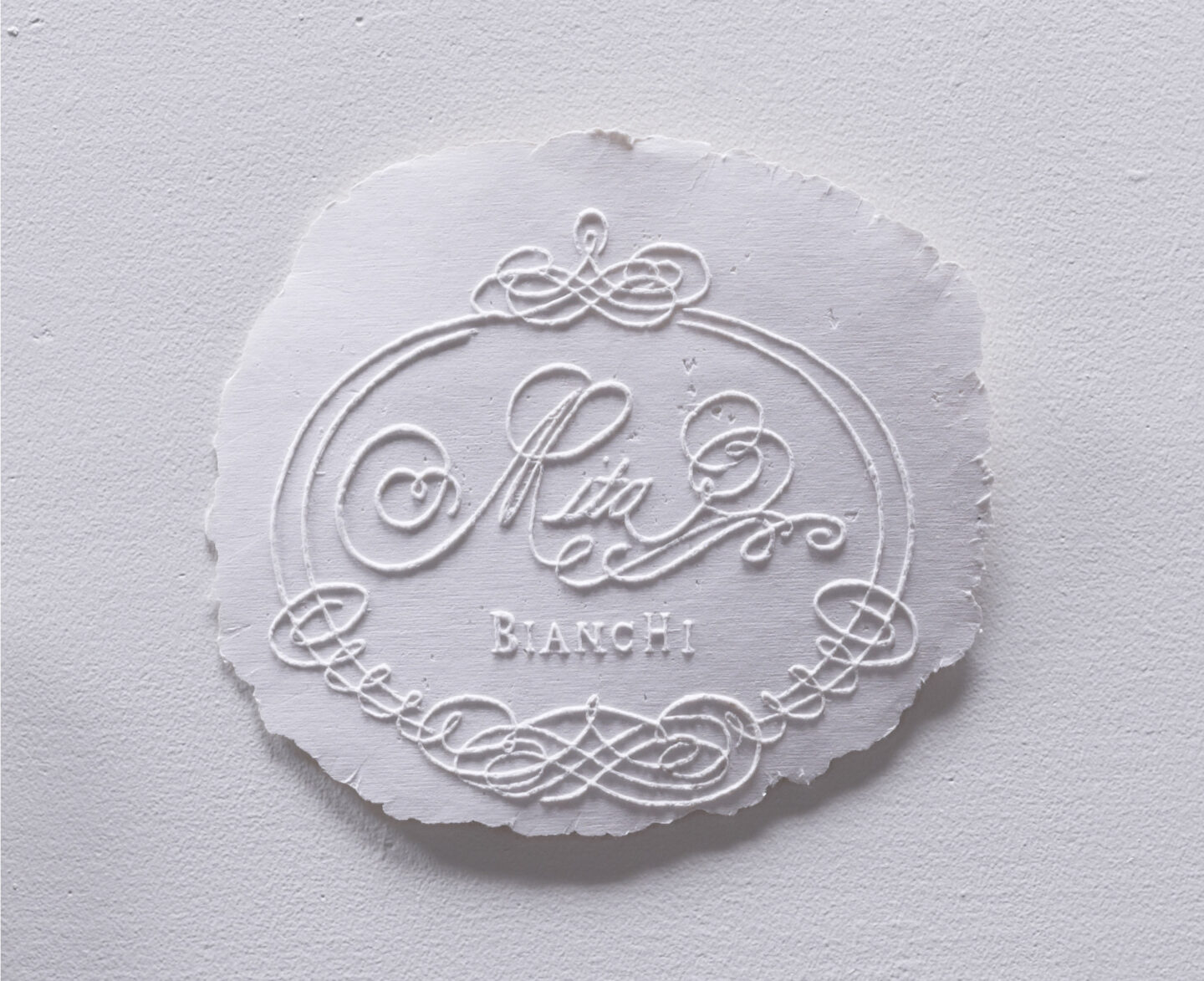 3. As an artist, what is your most essential tool (besides your hands!)? Why?
I am lucky to have my own small beater, a machine designed to turn cellulose fibers into pulp. Without it, I would not be able to pulp fabrics in my own studio.
4. Where do you obtain your materials?
I gather fabrics from my house and from my friends and family. Prior to COVID-19, I gathered from thrift stores and yard sales.
---
Learn more from the artist in this exclusive studio tour:
---
Visit the museum and explore Paper Routes: Women to Watch through January 18, 2021. Hear from more of the featured artists through the Paper Routes Audio Guide and purchase the fully illustrated catalogue.