December 2, 2020
12/2/20
The sixth installment of NMWA's Women to Watch exhibition series, Paper Routes, is presented by the museum with the integral partnership of our national and international outreach committees. The exhibition showcases contemporary artists working in paper, celebrating their wide-ranging approaches and the transformation of this ubiquitous material into complex works of art.
Artist: Sa'dia Rehman
Nominating committee: Ohio Advisory Group / Consulting curators: Matt Distel, The Carnegie, and Emily Liebert, Cleveland Museum of Art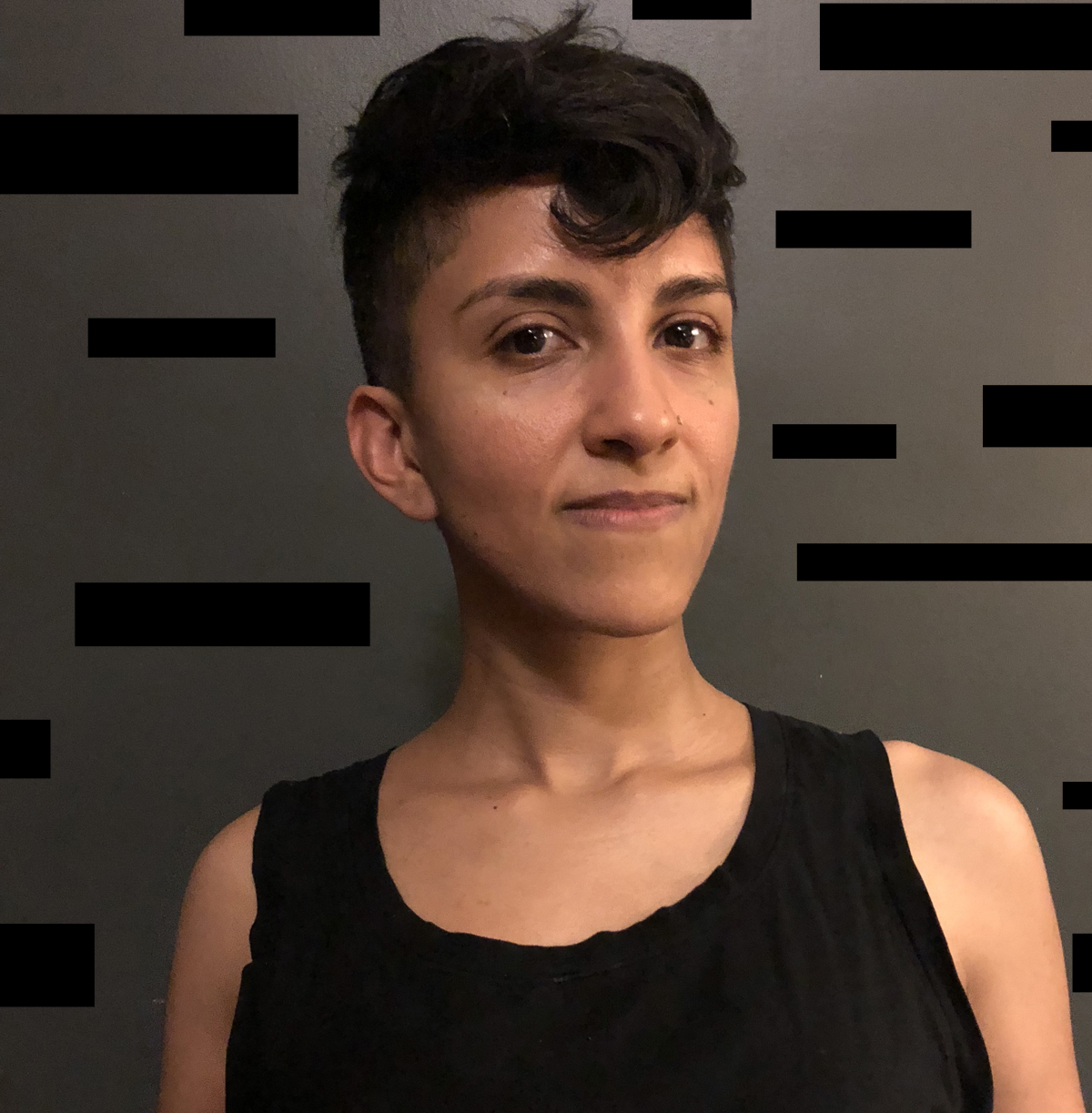 1. What was your inspiration for your work selected for Paper Routes?
My inspiration for Family (2017) is, quite literally, my family. I grew up in New York City, and in 2017 I was living in Columbus, Ohio. Trump had announced the Muslim ban. I couldn't stop thinking about my family, all on the East Coast. I tried to suture the distance by drawing them together.
2. Is this piece representative of your oeuvre? How does it fit into your larger body of work?
There are both themes and methods that show up in my work across time: stencils, collage, families, labor. And yet I am always curious about new questions. I was at the Metropolitan Museum of Art last year and saw an exhibition on the process of making Mughal miniature paintings. Miniature artists used felt to make stencils of large areas in these works. They would lightly ink the felt and press it against the prepared paper. Then they created detail on the ink imprint. This has remained in my head since, and I am thinking about playing with this technique.
3. As an artist, what is your most essential tool (besides your hands!)? Why?
Right now, my most essential tool is a Sharpie. It is affordable and accessible. I tend to draw with Sharpies to make smooth, permanent, decisive lines. Filling in and crossing out seems to open up more possibilities. It is quite the opposite of my previous essential tools, charcoal and erasers, which are more ephemeral and temporary. I go back and forth. They are all essential!
4. Where do you obtain your materials?
I like finding materials at non-art stores, but I also like looking for things around the house to use as stencils. For example, radiator covers and dinner mats with openings make the best Islamicate patterns.
5. What is the last exhibition you saw that you had a strong reaction to?
There is one exhibition that changed everything: Shahzia Sikander's solo exhibition at Deitch Projects in SoHo in 1997/1998. It was the first time I saw a contemporary Pakistani artist in a gallery space. At that time, I wasn't sure if I could do the "art thing." Seeing her miniatures and large-scale installation on tea-stained paper lifted me up so high. Every time I think of that moment it gives me new breath to continue as an artist.
---
Learn more from the artist in this exclusive studio tour:
---
Visit the museum and explore Paper Routes: Women to Watch through January 18, 2021. Hear from more of the featured artists through the Paper Routes Audio Guide and purchase the fully illustrated catalogue.