October 8, 2020
10/8/20
The sixth installment of NMWA's Women to Watch exhibition series, Paper Routes, is presented by the museum with the integral partnership of our national and international outreach committees. The exhibition showcases contemporary artists working in paper, celebrating their wide-ranging approaches and the transformation of this ubiquitous material into complex works of art.
Artist: Dolores Furtado
Nominating committee: Argentina Committee / Consulting curator: Aimé Iglesias Lukin, Americas Society/Council of the Americas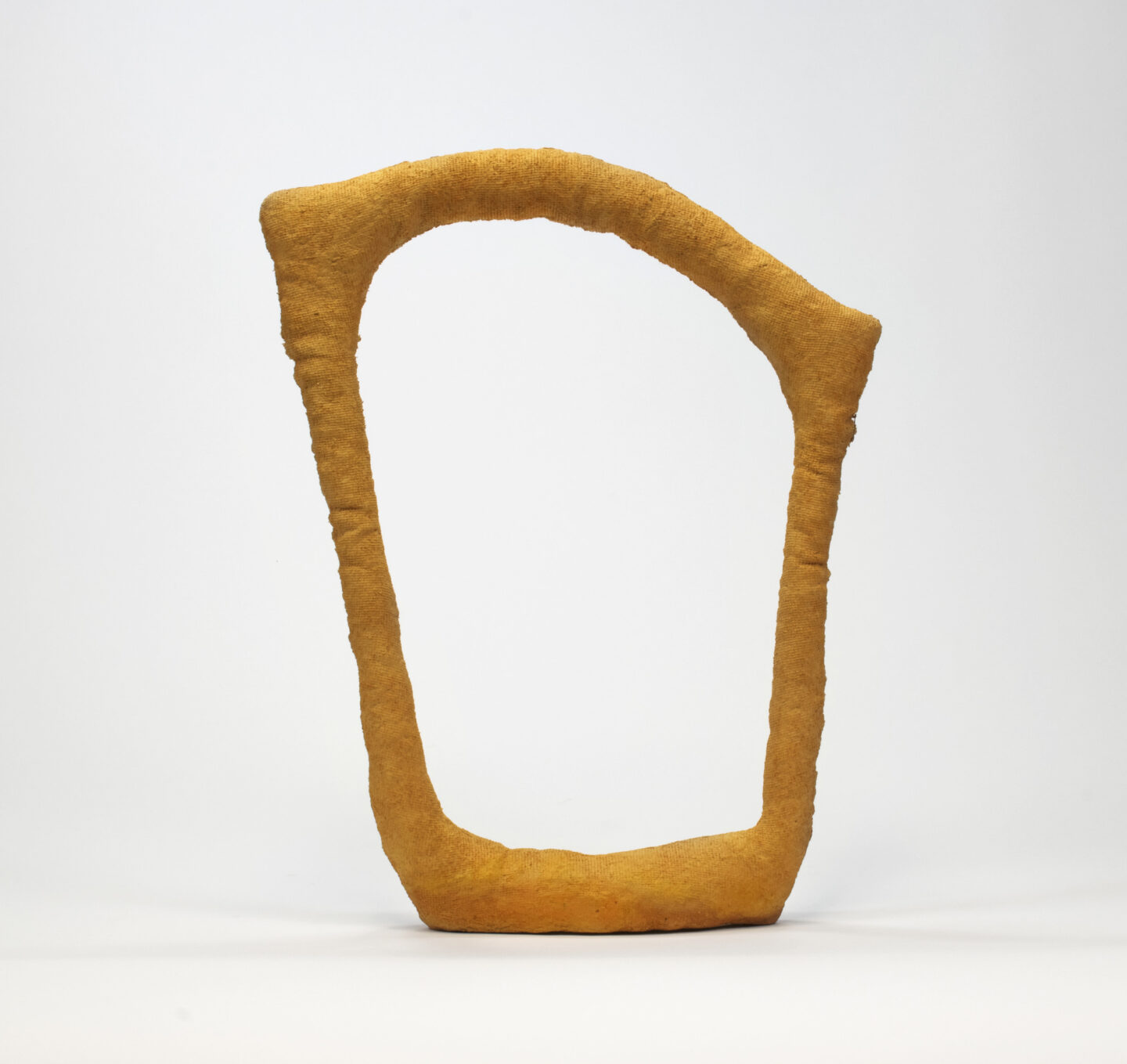 1. What was your inspiration for your works selected for ​Paper Routes?
I always get my inspiration from materials. The works I'm presenting are pure accumulations of paper pulp. To me, it is the process that creates the work, and paper pulp making is a unique one. ​Layer upon layer, the material builds organically like sedimentary rock, creating rudimentary formations of solidified matter.
2. Are these pieces representative of your oeuvre? How do they fit into your larger body of work?
Pata (2017), Boat (2019), Desierto (2018), Isla (2019), and Morocco (2018) are the outcomes of my exploration of paper pulp. As with all of my works, they're the result of experimentation and chance. Like an alchemist, I'm interested in the transformation of matter, so I experiment with a wide range of materials. I believe materials carry meaning and they are spiritually charged. In my world, matter and spirit are the same thing in different forms.
3. As an artist, what is your most essential tool (besides your hands!)? Why?
It's really my hands, since I don't use any tools. When I work, I roughly manipulate the material, and my fingerprints are often visible in the piece. I look for a rustic primitive form that allows me to expose texture in a naked way, and my hands are the channel. The only tool I can mention besides my hands is the chisel, which I use for separating plaster molds.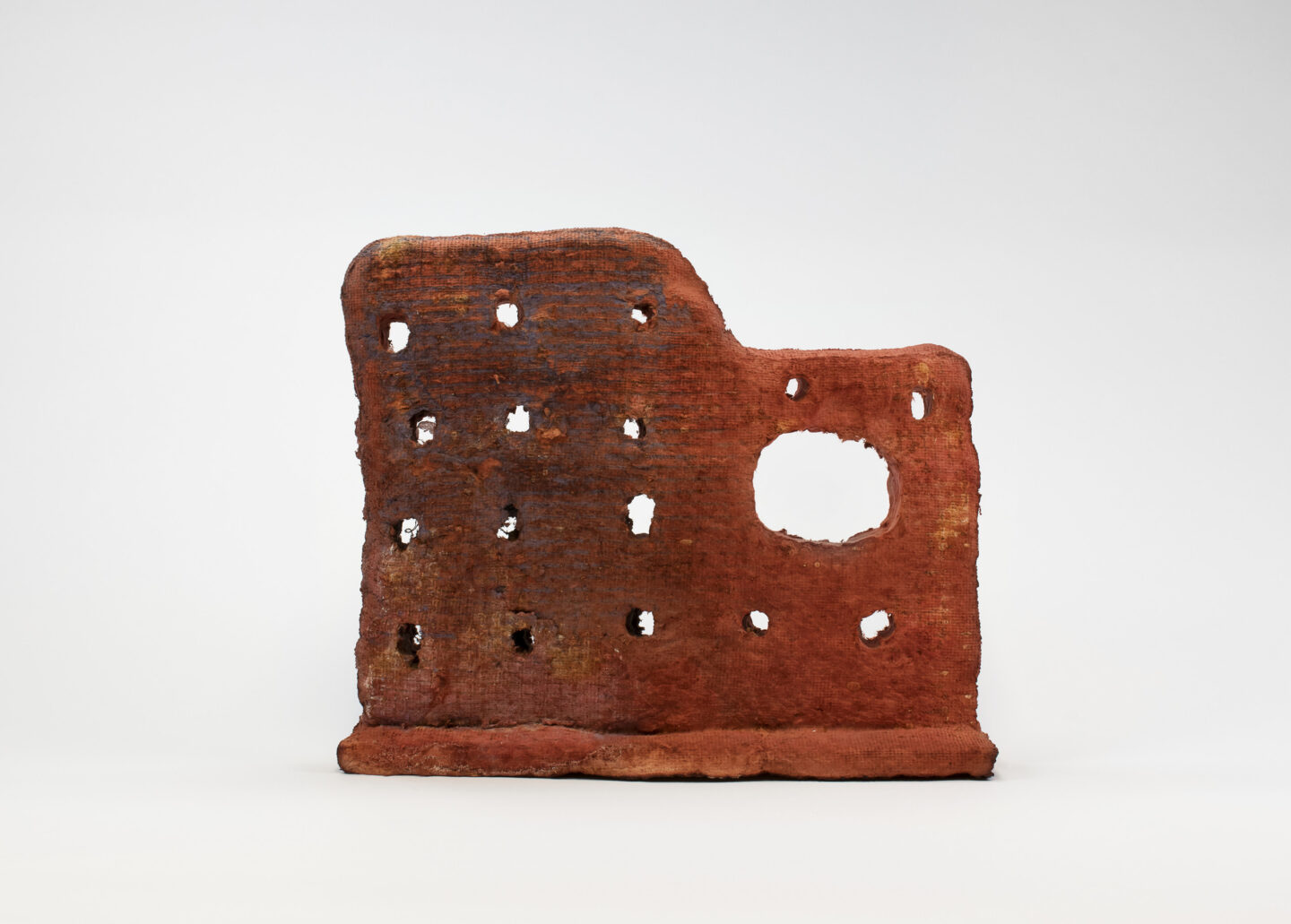 4. Where do you obtain your materials?
I'm constantly looking for materials, and there's always a new one to be discovered. I like the idea of making sculptures with anything that surrounds me. For paper pulp, I often recycle paper. My last discovery is paper pulp made from plants and natural fibers. When I travel to certain countries, I buy natural pigments to color the works.
5. What is the last exhibition you saw that you had a strong reaction to?
Mrinalini Mukherjee's ​Phenomenal Nature (2019) at the Met Breuer. It was inspiring to see such amazing textile works. The rooms were filled with woven rope goddess-like sculptures, among other beautiful works in bronze and ceramic. Mukherjee ​took weaving techniques to a completely different level. The installation transformed the rooms into a theatrical experience through an unusual division of the space with linen curtains.
Learn more from the artist in this exclusive studio tour:
---
Visit the museum to see Paper Routes, on view through January 18, 2021. Hear from more of the featured artists through the Paper Routes Audio Guide and purchase the fully illustrated catalogue.