April 19, 2017
4/19/17
The next time you visit NMWA, come to the Betty Boyd Dettre Library and Research Center (LRC) to see new books on art, as well as reference books, artists' books, and more!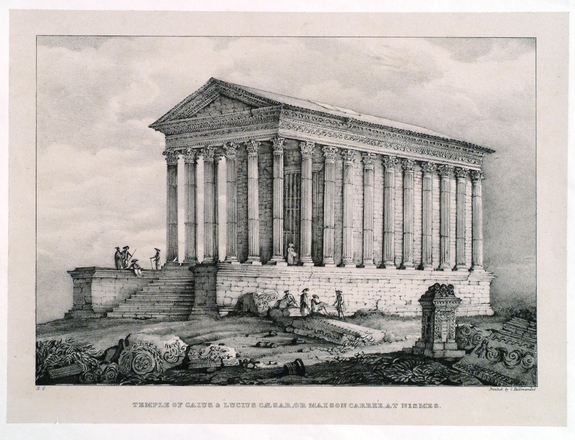 The LRC recently acquired an original letter from British printer Richenda (Gurney) Cunningham (1782–1855). Her lithographic portfolio of travel prints "Nine Views Taken on the Continent" (ca. 1830) resides in the museum's collection and was on view in the 2011 exhibition The Art of Travel: Picturesque Views of Europe by Richenda Cunningham.
"Nine Views" consists of nine 13-by-16 inch prints that were drawn by Cunningham and produced by prominent English lithograph printer Charles Joseph Hullmandel. The series includes drawings of landscapes and tourist locales such as Provence and the Rhineland, which Cunningham visited when touring Europe in 1815.
Cunningham was greatly influenced by Romanticism, a pervasive movement sweeping England in the 18th and 19th centuries that encouraged a love of nature and travel. Cunningham's "Nine Views" could be compared to other popular travelogue-style lithographs  from the time. The artist included visually enticing elements of rugged landscapes for embellishment. Her lithographs were likely produced in the 1820s and 1830s, before lithography became a more commercial practice in the mid-century.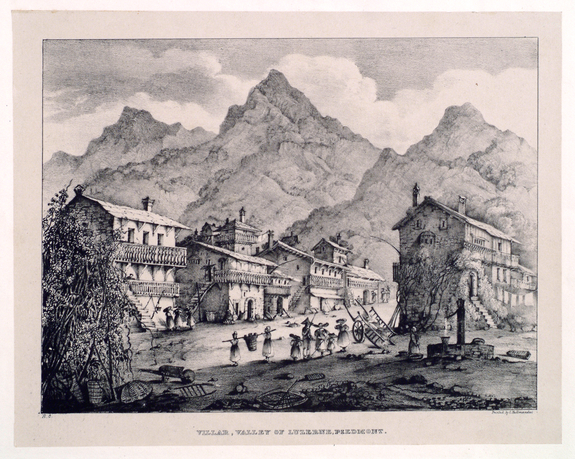 Cunningham's prints were in such high enough demand that they had to be re-printed several times, evident from the letter, which is a response to a request for more prints by a patron, Ms. Thompson. This letter shows Cunningham dealing with her own business transactions as a professional artist. In the letter Cunningham "takes the liberty of charging" Ms. Thompson with two more copies of her prints, then politely invites her to the artist's home "should any circumstances lead [Ms. Thompson] into our neighborhood." This letter is both a business record and a piece of personal correspondence, helping us to better understand the daily interactions of a woman artist in the 19th century.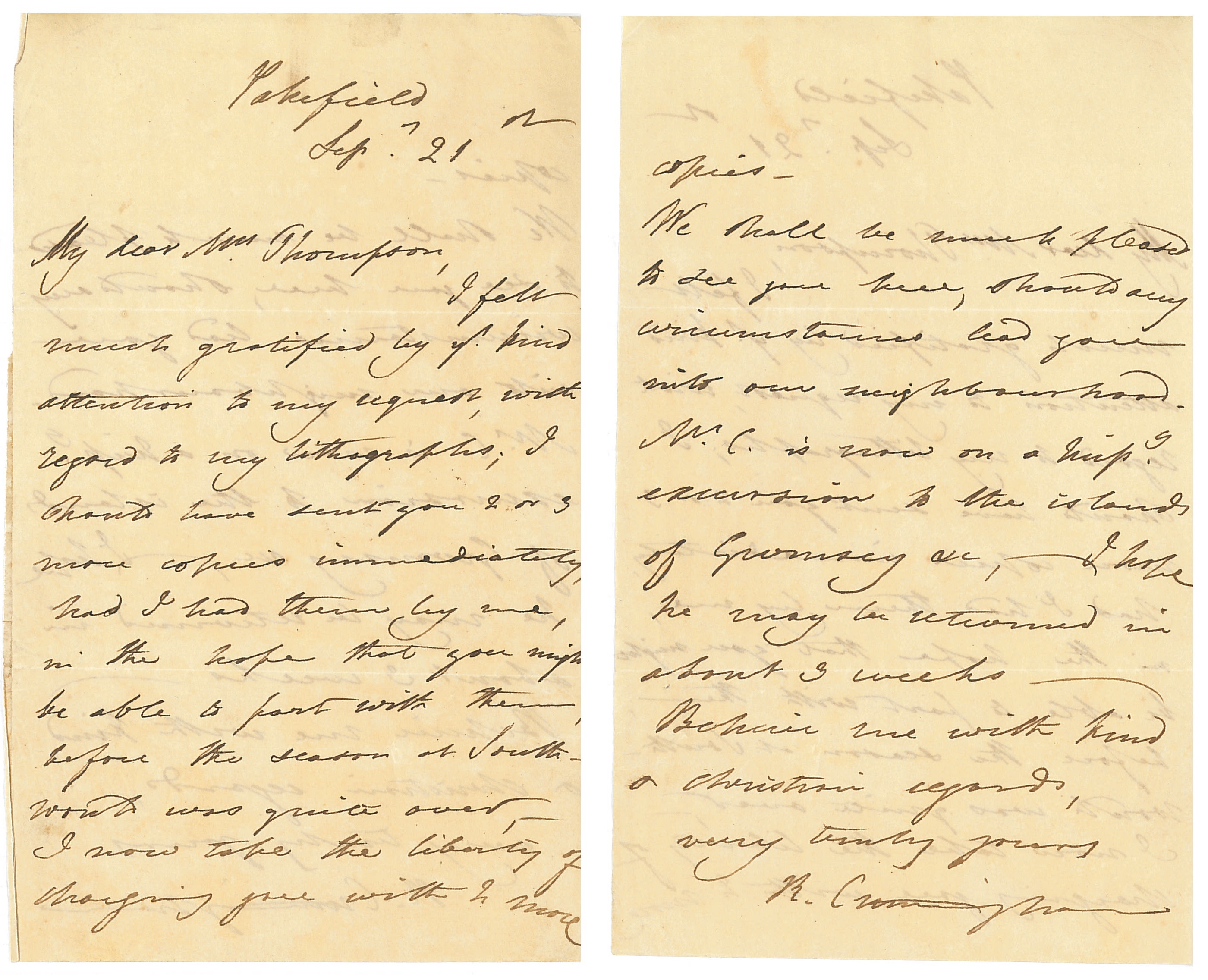 The LRC is always thrilled to acquire primary source material concerning artists represented in the museum's collection. This letter is particularly interesting because there is so little known about the details of Cunningham's life.
All are welcome to view this letter in the Betty Boyd Dettre Library and Research Center at the National Museum of Women in the Arts. If you're touring the museum's exhibitions, the library is open to the public and makes a great starting point on the fourth floor. In addition to beautiful books and comfortable chairs, library visitors enjoy interesting exhibitions that feature archival manuscripts, personal papers by women artists, rare books, and artists' books. Reference Desk staff members are always happy to answer questions and offer assistance. Open Monday–Friday, 10 a.m.–12 p.m. and 1–5 p.m.