May 15, 2017
5/15/17
Visitors ask me why the National Museum of Women in the Arts has a dedicated installation to honor Simone de Beauvoir. Beauvoir was not an artist, not a patron, and not a noted art collector—though she did collect books, souvenirs, snapshots, and a few works of art from friends, including Alberto Giacometti. As I gathered research for the installation, I found an interview with Beauvoir from 1984, in which she reflects on the work of emboldened women activists in the late 1960s in Paris. Her comments in that interview made the relationship between NMWA and Beauvoir clear to me.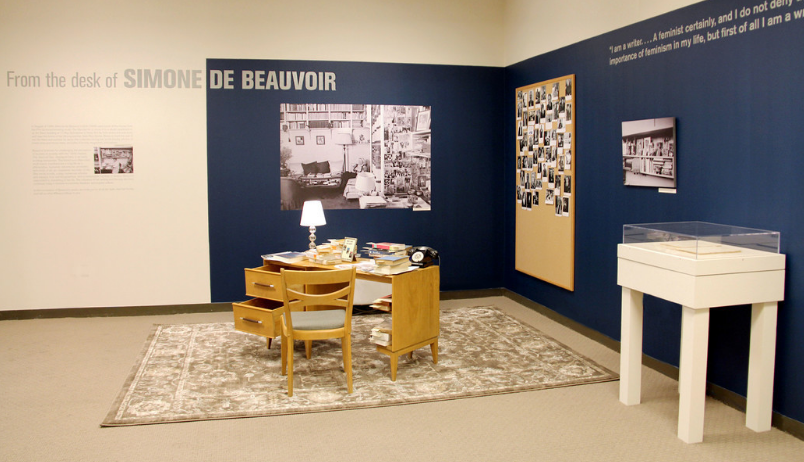 Beauvoir wrote, "[Women] realized that they would have to take their fate into their own hands and separate their battles from the larger revolutionary rhetoric of the men. I agreed with them because I understood that women could not expect their emancipation to come from general revolution but would have to create their own. . . . I realized that women would have to take care of their own problems in ways that were personal, direct, and immediate. They could no longer sit waiting patiently for men to change the society for them because it would never happen unless they did it themselves."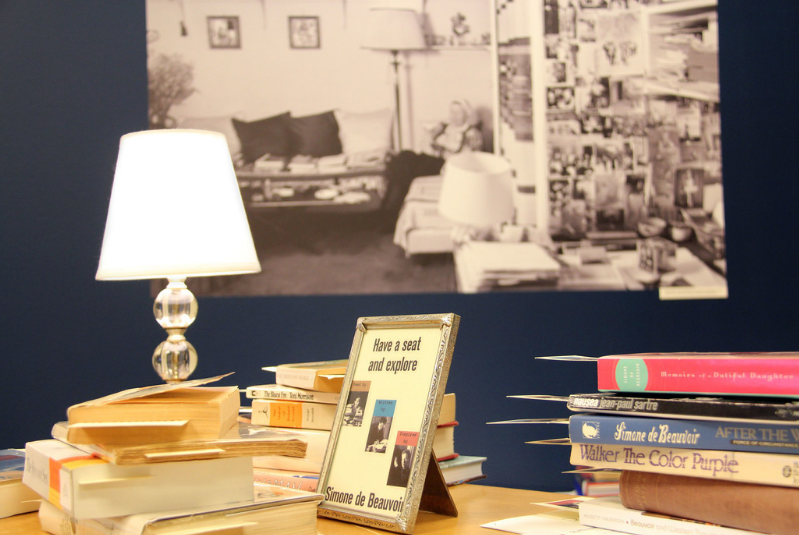 I nodded along to these words and reflected on the motivations of NMWA's founder, Wilhelmina Cole Holladay. Mrs. Holladay and her husband, Wallace Holladay, could have donated their growing collection of art by women to an established museum. Perhaps Mrs. Holladay's name would appear on a gallery wall and the collection would find a place with—likely be obscured by—notable works by male artists. But instead, the Holladays chose to create a space, a grand museum only blocks from the White House, and name it the National Museum of Women in the Arts. Mrs. Holladay wanted a dedicated space in which to address art world sexism. She took action and for that we are thankful.
Visit the installation From the Desk of Simone de Beauvoir, on view on the museum's fourth floor through August 12, 2017.