April 1, 2011
4/1/11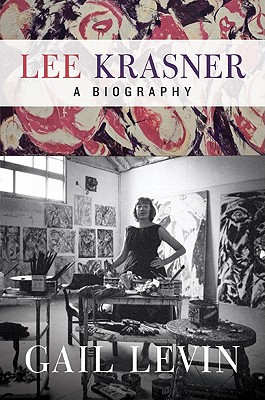 Art historian and author Gail Levin will be at NMWA to read from and discuss her new biography about painter Lee Krasner.
Sunday, April 3, 2-3:30 p.m. Free and open to the public! Book signing follows. No reservations required.
For many years, Lee Krasner was overshadowed by her formidable husband, the renowned Jackson Pollock. Yet at Gail Levin shows, this independent woman of uncompromising talent and fiery genius was a significant artist in her own right well deserving of recognition in the twentieth century's culture lexicon.
At turns vivid and eye-opening, Lee Krasner: A Biography (William Morrow, 2011) examines the evolution of a woman whose life was as dramatic and intriguing as her art. Drawing on brand new sources, Levin offers a dynamic, comprehensive portrait of this brilliant woman who grew up an impoverished Jewish girl in Brooklyn and made trouble in the late 1920s and early 1930s as a tough, unreserved, outspoken artist, feminist, and community sympathizer. Deeply insecure, irascible, and stubborn, Krasner was also magnetic, with the "kind of animal energy and voluptuousness we later came to call sex appeal," said a friend.
In 1945, Krasner married Pollock, a passionate relationship defined by tenderness and duplicity that would have a significant influence on both their work. Levin probes Krasner's struggles with Pollock examining how this willful woman was wrecked by her husband's alcoholism, destructive behavior, and secret love affairs. Throughout, Levin colorfully analyzes how these events and relationships all contributed to Krasner's mythic status as one of the most polemic artists of the last century.
Lee Krasner is one of only four women ever to have a retrospective at the Museum of Modern Art, and her work is displayed in major collection, including MoMA, the Metropolitan Museum of Art, the Tate Modern in London, and the Australian National Gallery. The house that Krasner and Pollock shared in East Hampton is now a museum and a national Historic Landmark.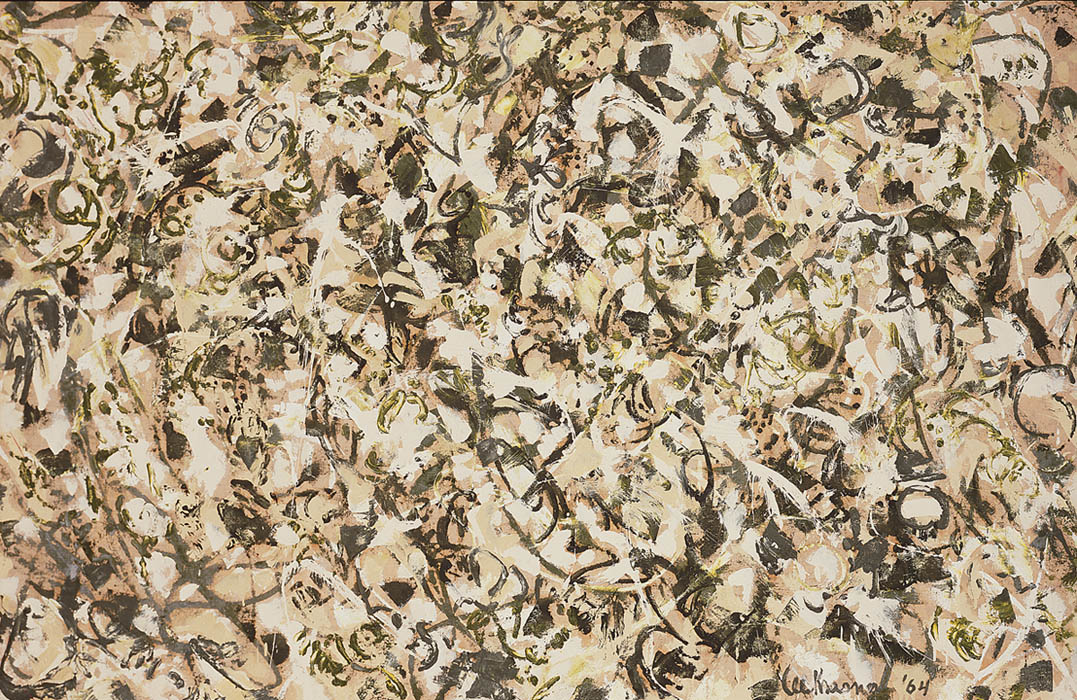 Levin was a personal friend of Krasner's and owns recorded interviews with the artist whom she first met when she was a graduate student in 1971 (twenty-two year old Levin decided to interview sixty-two year old Krasner about Kandinsky's influence on Pollock's work). Levin also knew many of the other people featured in the book, including Edward Albee, Richard Howard and B.H. Friedman, Pollock's first biographer, among many others—some of whom she met through Krasner. On her connection with Krasner, Levin explains: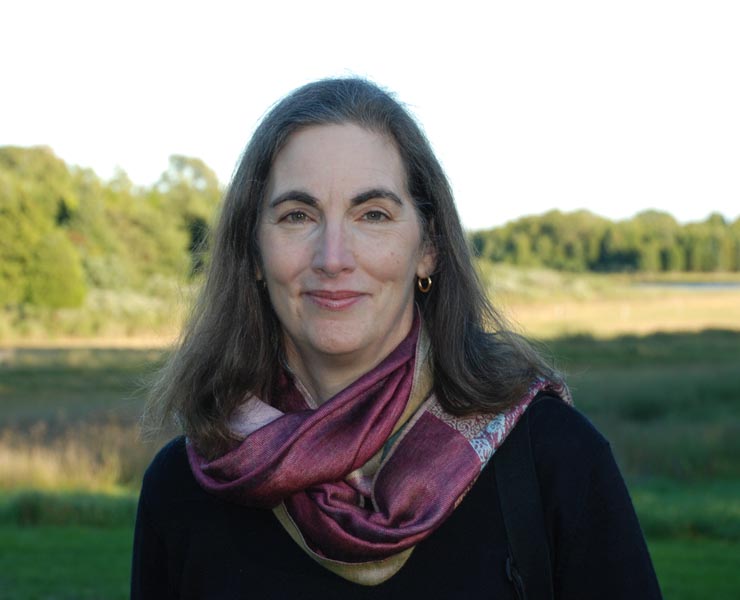 "I never forgot the impact Krasner had on my life. In 1989, five years after her death, I purchased a home in Springs, not far from Krasner and Pollock's house, where I had had my most extensive visits with her. In fact, for me, she seemed to embody that distant part of Long Island.
Before I bought my house, I collected many souvenirs during my travels to distant places, including a collection of exotic seashells. When I moved into my new home, I decided to use them decoratively, placing she shells on a shelf in the bedroom. It just seemed natural.
It wasn't until I visited the newly opened Pollock-Krasner House and Study Center in 1991 that I rediscovered that Lee had kept the shelves in her bedroom. On some subconscious level, these shells had come to define for me how a house in Springs ought to look. Knowing Krasner enriched my life. She had deeply affected me, and the shells were just one small clue to the many dimensions of her influence upon me."
Lee Krasner is an absorbing biography that offers a startling fresh look at the woman best known as Jackson Pollock's wife—a firebrand and trailblazer for women's rights and one of the twentieth century's modernist masters.
Gail Levin is the author of twelve previous books and is an expert on the lives and work of Edward Hopper and Lee Krasner. She is currently a distinguished professor of art history at Baruch College and the Graduate School of the City of New York. She has lectured all over the world, curated exhibits in New York City, Valencia, Tokyo, and has photographs in public collections in New York and Georgia.