Amy Lamb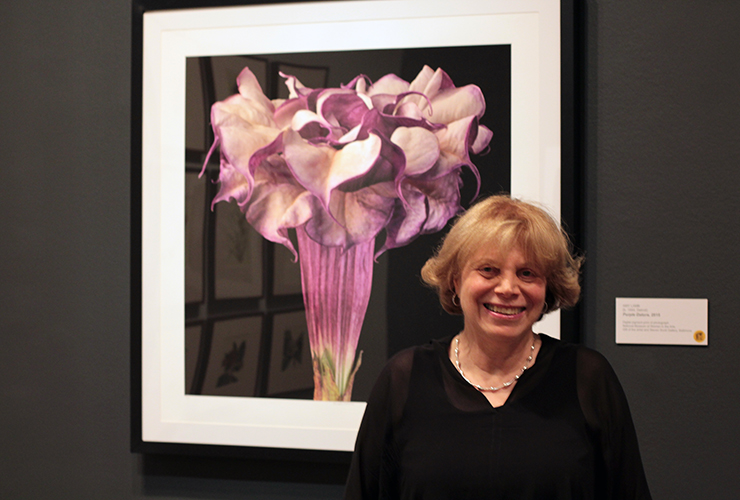 Lamb's unlikely route to photography began with a PhD in zoology and post-doctoral fellowships at the Basel Institute for Immunology in Switzerland, and the National Institutes of Health in Bethesda, Maryland. It was not until she had married and raised a family that she took her first photography class, but she was hooked.
For Lamb, observation is a vital part of her creative process. She grows most of the plants that she photographs in her garden in Bethesda, which allows her to become intimately familiar with their life cycles. Studying plant maturation repeatedly helps her anticipate when to have the camera ready. She waits patiently to capture a bloom at the ideal moment. "I like the fact that there's a lot of nature that's not under my control, that in order to do what I do, I have to conform to the plant," says Lamb.
Lamb extends a tradition of women artist-scientists, which includes Maria Sibylla Merian (1647–1717) and Mary Vaux Walcott (1860–1940), both in the museum's collection.