February 22, 2018
2/22/18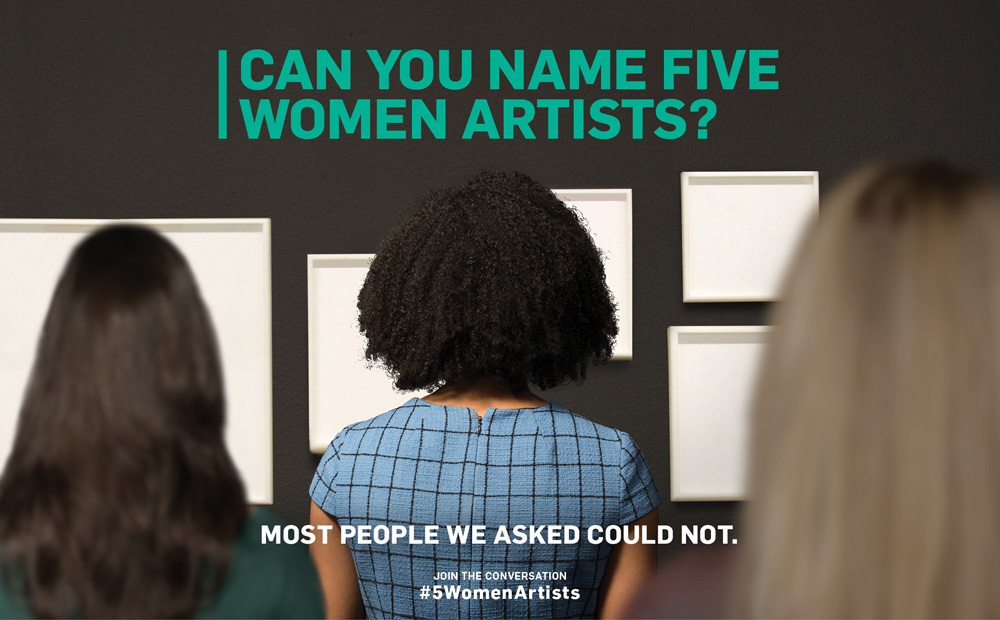 Can you name five women artists? Did your response include any women artists of color? Women artists, especially women of color, remain dramatically underrepresented and undervalued in museums, galleries, and auction houses. This March, for Women's History Month, the National Museum of Women in the Arts is relaunching our award-winning social media campaign asking, "Can you name five women artists?"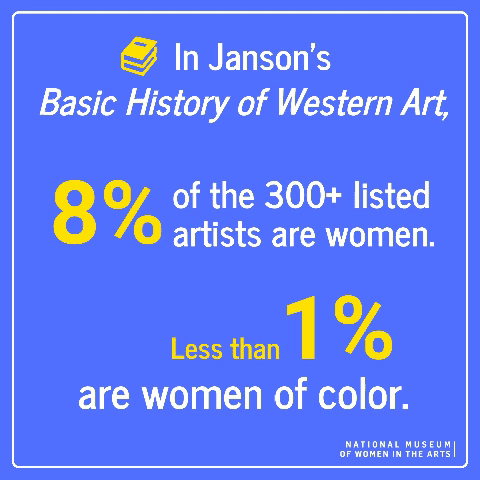 NMWA began the #5WomenArtists campaign in March 2016. It elicited shock, provided a challenge, and sparked conversation about gender parity in the arts. During March 2017, more than 520 national and international cultural institutions and nearly 11,000 individuals joined the campaign to promote women artists in all 50 states and on seven continents.
NMWA Director Susan Fisher Sterling says, "There is no better time than now to raise awareness that the art world also disadvantages women's opportunities and advancement, with women artists of color experiencing a double disadvantage in an already challenging field."
Join NMWA and other institutions, including the National Gallery of Art, Tate, and Smithsonian Museum of African American History and Culture to share stories of women artists using the hashtag #5WomenArtists.
Here's how you can get started: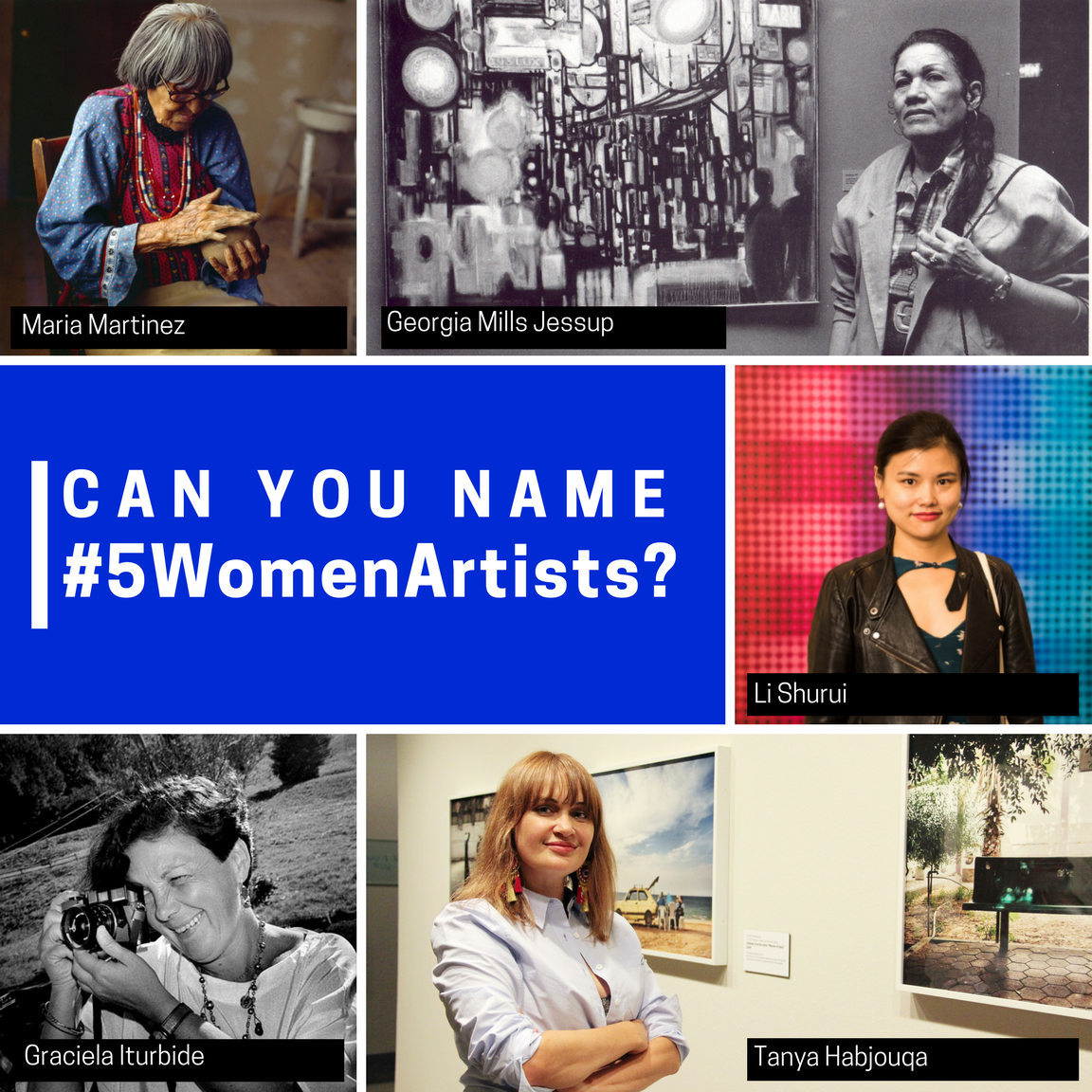 To kick off the month, learn more about five women artists featured in the museum's programs, exhibitions, and collection:
For more than eight decades, Maria Martinez (1887–1980, San Ildefonso Pueblo, New Mexico) continued and extended the centuries-old pottery traditions of San Ildefonso Pueblo.
Georgia Mills Jessup (1926–2016, Washington, D.C.) demonstrated diverse talent as a painter, sculptor, ceramicist, muralist, and collage artist.
Contemporary painter Li Shurui (b. 1981, Chongqing, China) uses an airbrush to add vibrant color to canvas to approximate the appearance of LED lighting popular in nightclubs and city settings.
Tanya Habjouqa (b. 1975, Amman, Jordan) is one of the founding members of the Rawiya photography collective and documents everyday life and social issues in the Middle East.
Graciela Iturbide's (b. 1942, Mexico City, Mexico) photographs reveal the daily lives, customs, and rituals of Mexico's underrepresented native cultures.
Want to help advocate for women artists? Starting March 1, take the challenge and post about #5WomenArtists on Instagram, Twitter, and Facebook, and tag us @WomenInTheArts. Follow along with the month's highlights on NMWA's Women's History Month webpage.