July 31, 2019
7/31/19
Artists' multiples combine the temptation and affordability of retail with the creativity of fine art. More is More: Multiples, on view through September 22, presents dinner plates, totes, sunglasses, toys, and more by artists including Cindy Sherman, Mickalene Thomas, Barbara Kruger, Helen Marten, and Jiha Moon.
Many of the artists whose work is on view in More is More: Multiples have challenged stereotypical notions of womanhood since the 1970s, and their messages are still relevant today. Artists like Sophie Calle, Mickalene Thomas, Barbara Kruger, and the Guerrilla Girls have collaborated with design firms to produce objects that carry their social messaging forward. Working for gender and racial equality, these artists extend their ideas onto accessible retail objects, blurring lines between feminist art and consumer culture.
The topics of feminism and consumer culture call to mind the commodification of feminism over recent years. Big corporations may find success with "femvertising," branding themselves as feminist while simultaneously ripping off female artists and underpaying employees. In an era of hashtags and campaigns, slogans like "The Future is Female" can be hollow signifiers: originating from the lesbian separatist movement, the phrase has become a symbol of superficial feel-good feminism.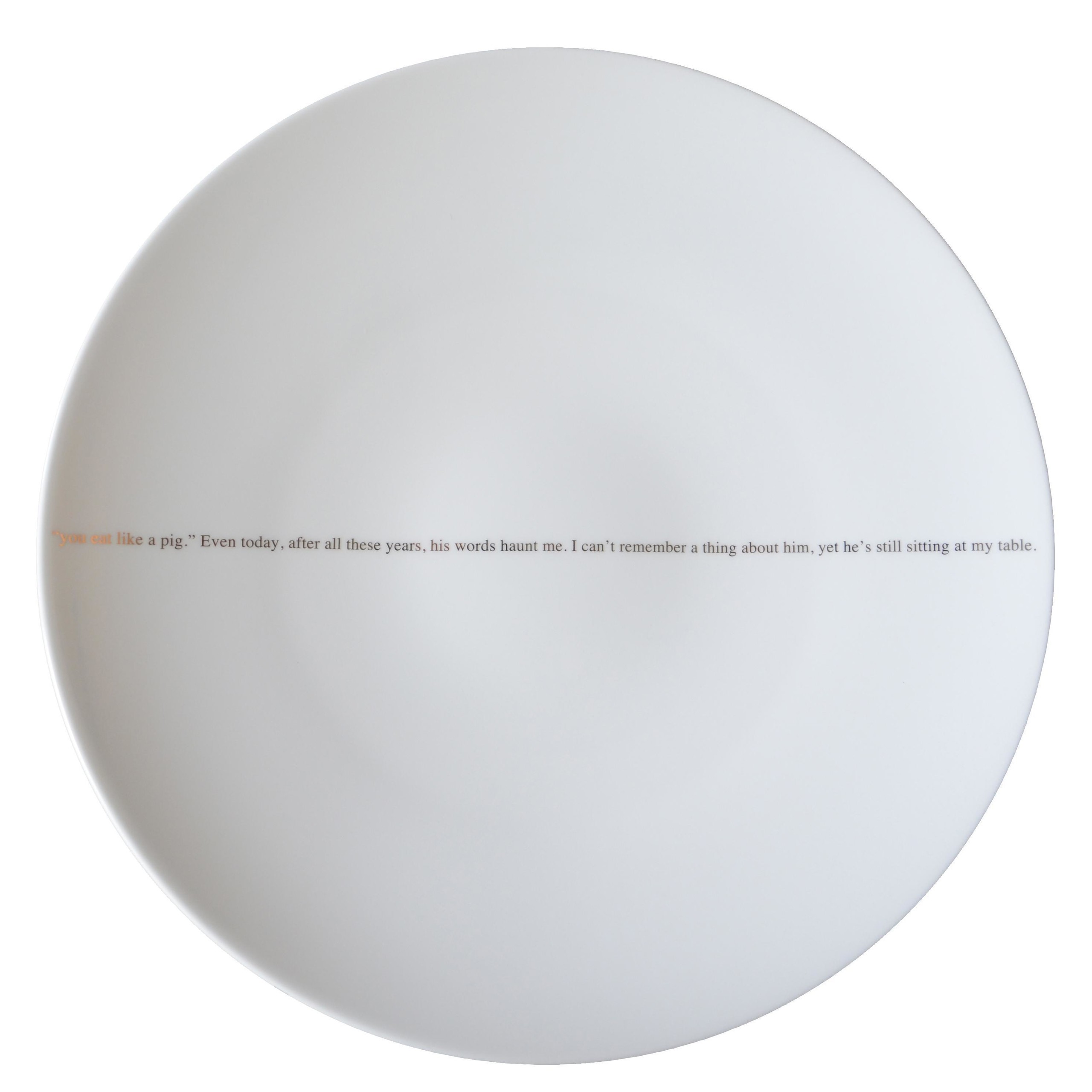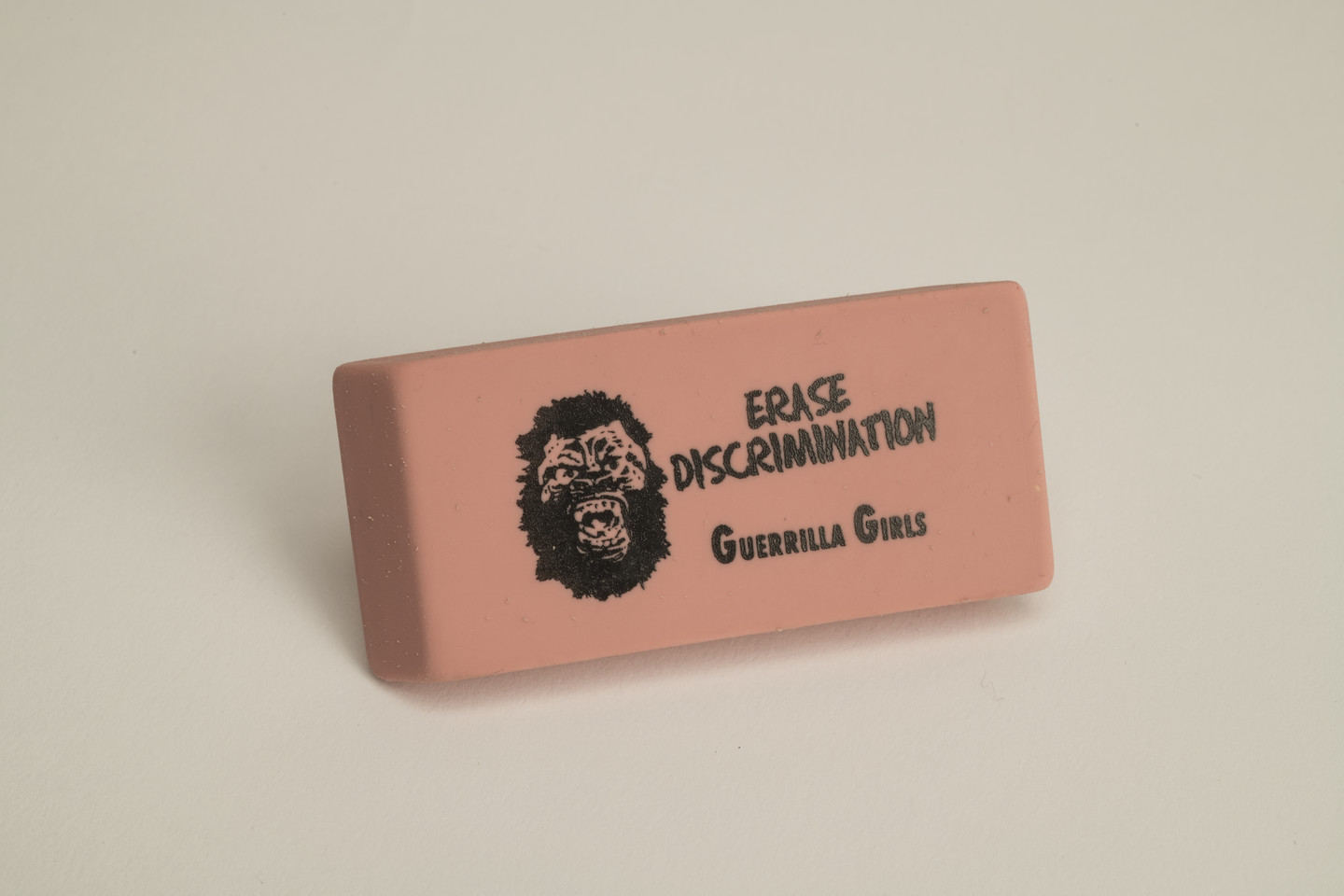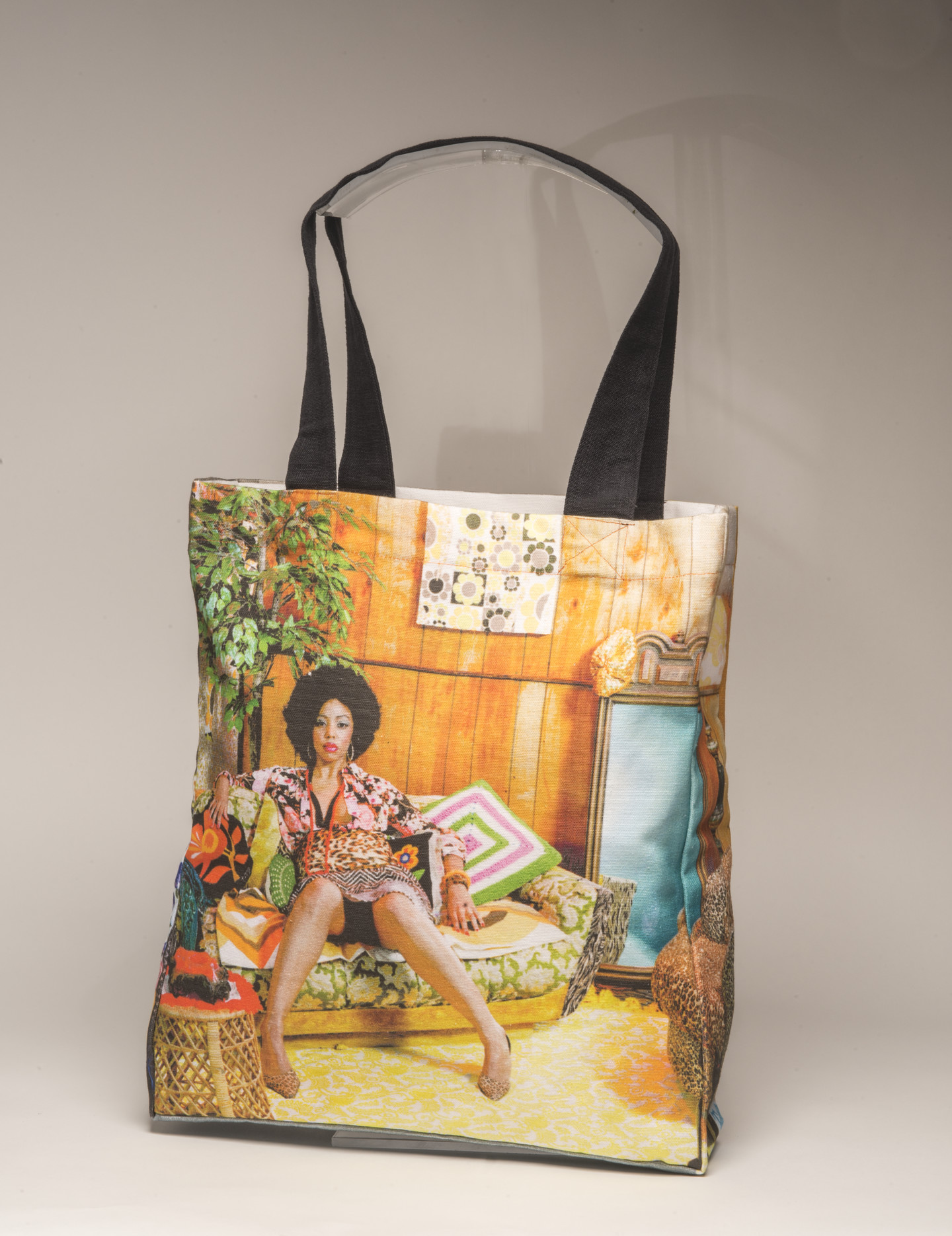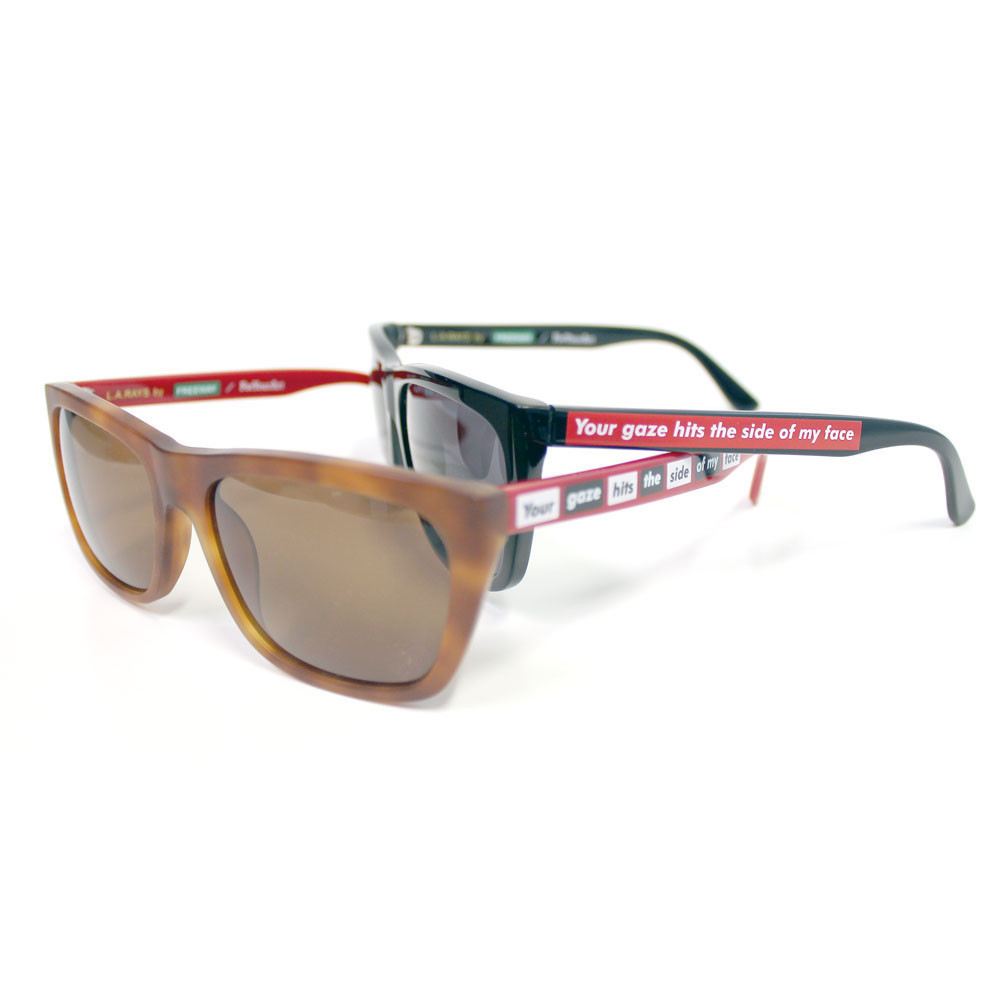 How do these multiples differ from other retail objects? First, the objects in More is More are created by feminist artists, not corporations. They are authentic and witty, prompting reflection from viewers. In The Pig dinner service (2013), Sophie Calle (b. 1953) tells the story of an uncomfortable encounter with a man who insulted her. The story unfolds in small platinum type across six porcelain plates. "He leaned in to me and sought my lips. I pushed him away. 'What makes you think I'd want to kiss you?' I protested. 'Well, anyway,' he answered, 'you eat like a pig.'" The demeaning nature of Calle's experience stands in stark contrast to the delicate, pristine plates.
Sunglasses (2013) by Barbara Kruger (b. 1945) confront gender inequity with a simple message from her 1981 piece Untitled (Your gaze hits the side of my face). Printed on the sides of the shades, the phrase reminds us how women are objectified, while the sunglasses act as a shield—protecting the wearer from the "male gaze." A tote bag (2009) and pocket mirror (2016) designed by Mickalene Thomas (b. 1971) address black beauty standards—by printing photos of black women on everyday objects, she celebrates their beauty and challenges Western beauty standards. The punny Erase Discrimination erasers (1999) by the Guerrilla Girls draw attention to inequality with frankness and humor.
While messages of female empowerment are used by corporations for appearance and profit, the objects in More is More present their messaging in creative, meaningful ways, leaving viewers engaged and challenged. "The problem is—the problem has always been—that feminism is not fun…. It's complex and hard and it pisses people off," said Andi Zeisler, founder of the feminist magazine Bitch. The multiples designed by Calle, Thomas, Kruger, and the Guerrilla Girls are witty and fun, but they also demonstrate the complexity and challenges of feminism.