November 4, 2019
11/4/19
Washington, D.C., and its surroundings have long been home to a rich community of artists of color, including those born and raised here and others who built connections to the region—some while attending area art schools and universities, or while living here temporarily with military families. DMV Color, now on view in NMWA's Betty Boyd Dettre Library and Research Center (LRC), features an eclectic assortment of contemporary works by women of African American, Asian American, and Latina heritage with ties to the District of Columbia, Maryland, and Virginia—known locally as the DMV. The artists' books, graphic novels, photobooks, and zines on view depict intimacies of family life, legacies of enslavement, dislocation tied to immigration, changes resulting from rampant development, and other topics that illustrate facets of life in the DMV.
In a recent interview with Sasha-Ann Simons of the Kojo Nnamdi Show, LRC Director Lynora Williams noted the rich artistic exchange occurring in the region. "This is a hardworking region, and no one works harder than women of color," she said. "It affects their ability to promote their art. For NMWA to have the honor of sharing the art of these women is very exciting."

Global Heritages
Washington, D.C., and its extended surroundings have long welcomed artists of African, Asian, Native, and Latinx heritage. This history stretches from the 1700s and earlier, to the influx of formerly enslaved African Americans who flocked here during the Civil War and Reconstruction. More recently, immigrants from East, West, Central, and Southern Africa; Central and South America; Central Asia; the Middle East; Southeast Asia; and other regions have settled in the DMV—many fleeing armed conflicts, repressive governments, or economic crises. Women of diverse heritages and DMV experiences, often united by a desire to be freed of restrictive social norms, have learned from and inspired one another in their creative endeavors.
Featured Artists
The 19 artists in DMV Color convey their identities in a wide variety of formats. Signifiers such as food, the admonitions of grandmothers, textiles, and childhood memories can be found across the boundaries of culture and medium. Featured artists and works include:
Robin Ha, Cook Korean!, 2016—Ha moved to the U.S. from Korea at 14. Her graphic novel and cookbook contains recipes, colorful illustrations, and information about the basic ingredients found in a Korean kitchen.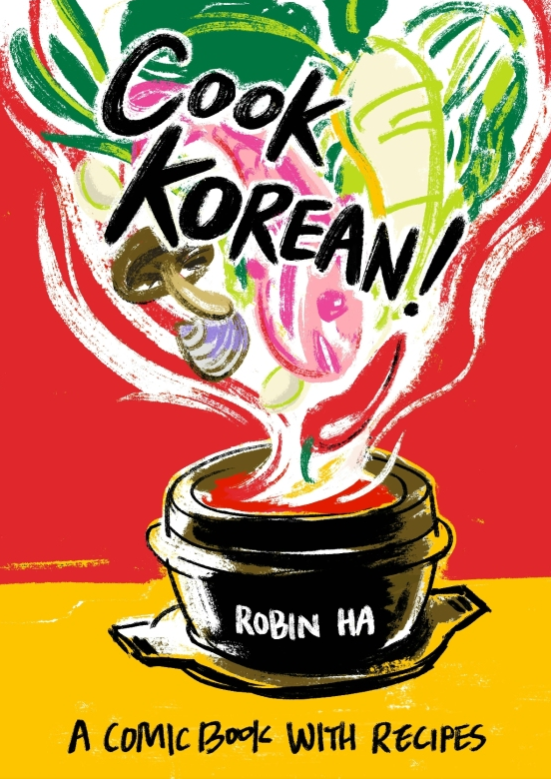 Elizabeth Catlett, Walking Blindly, 1992—Raised in Washington, D.C., Catlett studied at Howard University under artist Loïs Mailou Jones, whose children's book illustrations are also included in this exhibition. Catlett split her time between New York City and Mexico City, primarily creating prints and sculptures. Her images explore themes of maternity and childhood as well as race, politics, violence, and voice.
Sabrina Barekzai, Afghan Superstitions, Vol. 2, 2016—Incorporating stories that the author heard as a child from friends and family, Barekzai's zine intersperses Afghan superstitions with photos of Barekzai's family from the 1980s. Northern Virginia's Afghan community is believed to be the second largest in the United States.
Visit DMV Color in person to see these works through March 4, 2020.