August 10, 2020
8/10/20
After just over four months closed, it was so gratifying to welcome visitors back to the National Museum of Women in the Arts (NMWA) on August 1. We have implemented new health, safety, and operations protocols so that everyone can have a safe, comfortable, and socially distanced experience at NMWA. I am proud of the way the entire staff has planned for this opening, and I am especially grateful to our frontline staff, who are calm, courteous, and trained in the new rules and regulations.
When I was in the museum last week, I returned to my daily morning practice of visiting a work in the collection before going to my office. Sitting before Mildred Thompson's painting Magnetic Fields (1990) was bittersweet. The experience made me realize how long I had been away from the museum and how much had happened in the world beyond its walls. At the same time, I felt refreshed and rejuvenated by the positive energy of Thompson's cosmic abstraction. It was exciting to greet visitors again, many of whom were smiling behind their masks. For some, it was their first visit to NMWA, and you could see in their eyes that they felt well attended to, were excited to see so much great art by women, and were delighted that the museum was open.
It was heartening to see visitors once again exploring our major exhibition Graciela Iturbide's Mexico, which was open for just a short time before our closure and has been extended through August 23. The exhibition is a groundbreaking presentation of more than 100 photographs by one of the most celebrated contemporary photographers of Latin America. CNN Style described it as "a rare chance to witness a thriving and proud culture that is so often overlooked by the mainstream." In these arresting, lyrical works, Iturbide reveals glimpses of her multifaceted homeland with profound sensitivity and depth.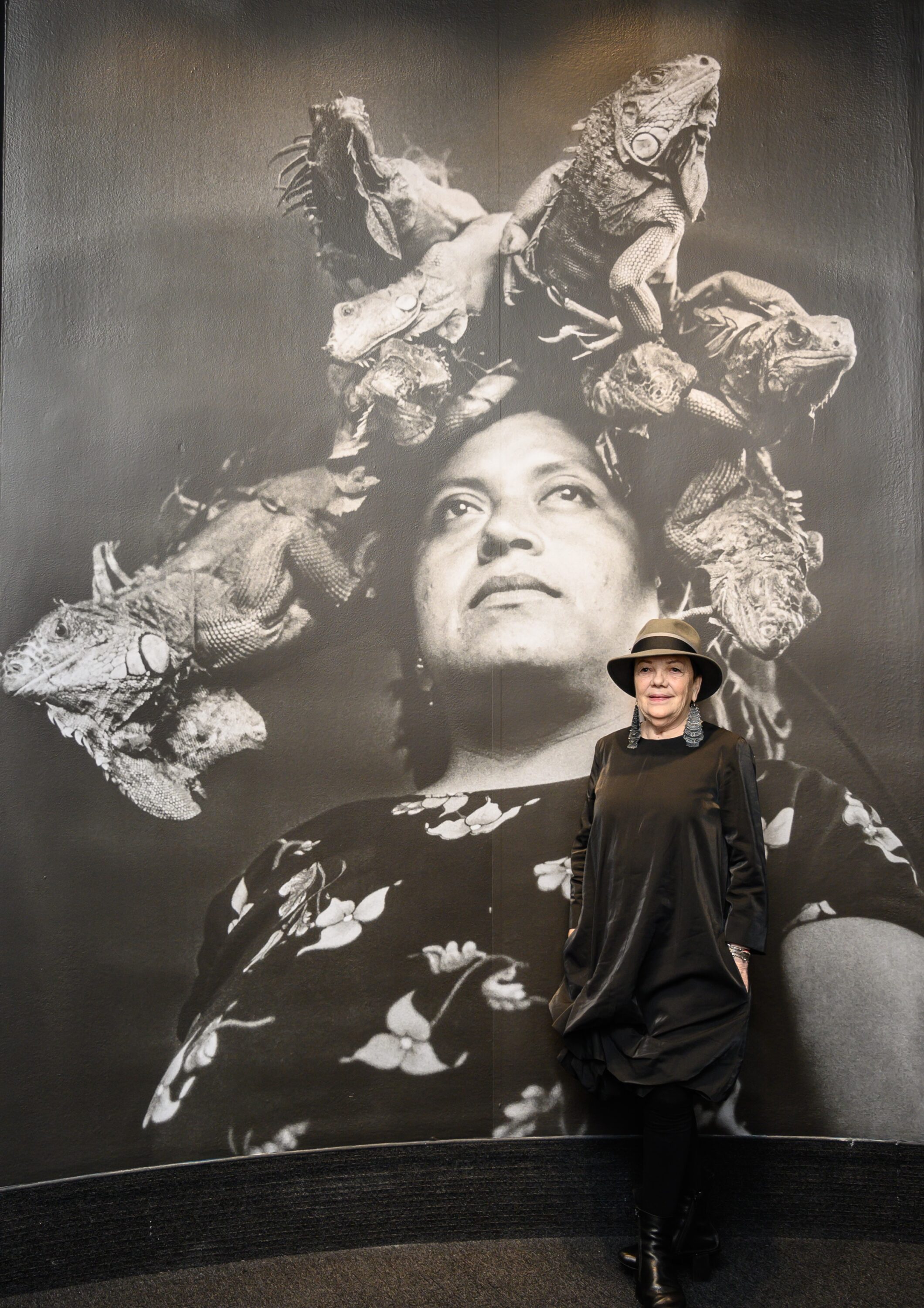 For many of you who are unable to visit in person, our increased digital presence is a rewarding alternative to the in-house NMWA experience. You can browse 17 online exhibitions, including Graciela Iturbide's Mexico. Our Friday Art Chats @ 5 regularly sell out and welcome a new global audience. We've hosted virtual studio visits with artists participating in our upcoming Women to Watch exhibition. We offer on-demand story time videos for families who want to listen to picture books written or illustrated by women. Digital engagement will continue to grow, including on social media, where our efforts were recently recognized with a prestigious People's Voice Webby award!
The arts remain a healing balm, and new data shows that creative activity can improve mental health, specifically during the pandemic. Whether in person or online, I hope that your experience at NMWA provides positive energy to help carry you through these difficult times.