March 22, 2023
3/22/23
Impress your friends with five fast facts about NMWA collection artists whose works are inspired by the written word!
1. Julie Chen's Octopus (1992) | Poem by Elizabeth McDevitt
As you peer through this tunnel book by Julie Chen (b. 1963) to read Elizabeth McDevitt's words, the receding text mirrors the growing distance between two people described in the poem. The speaker likens the other's defensive behavior to that of an octopus, and a close look reveals the creature's tentacles emerging from the sea-hued, wave-like pages.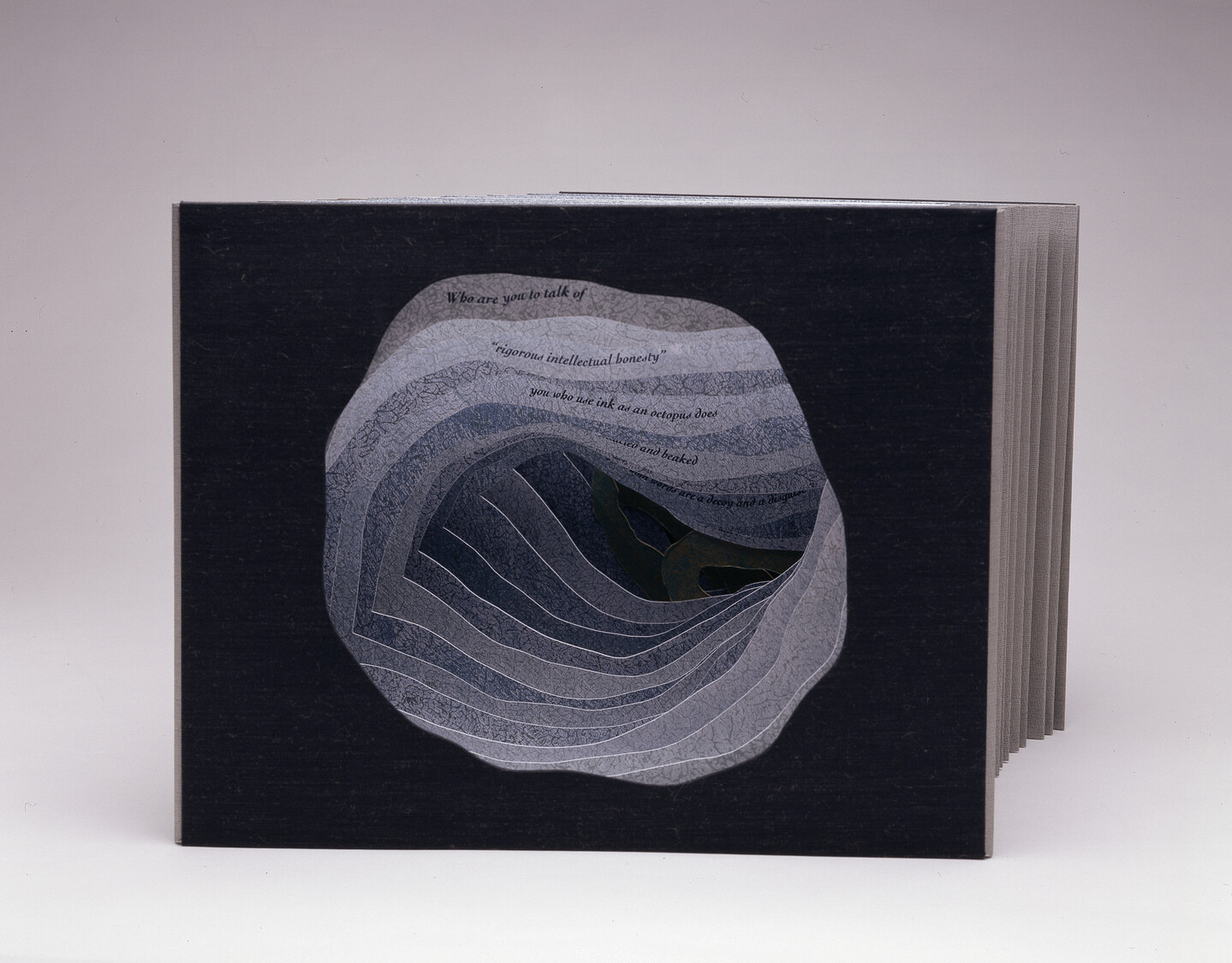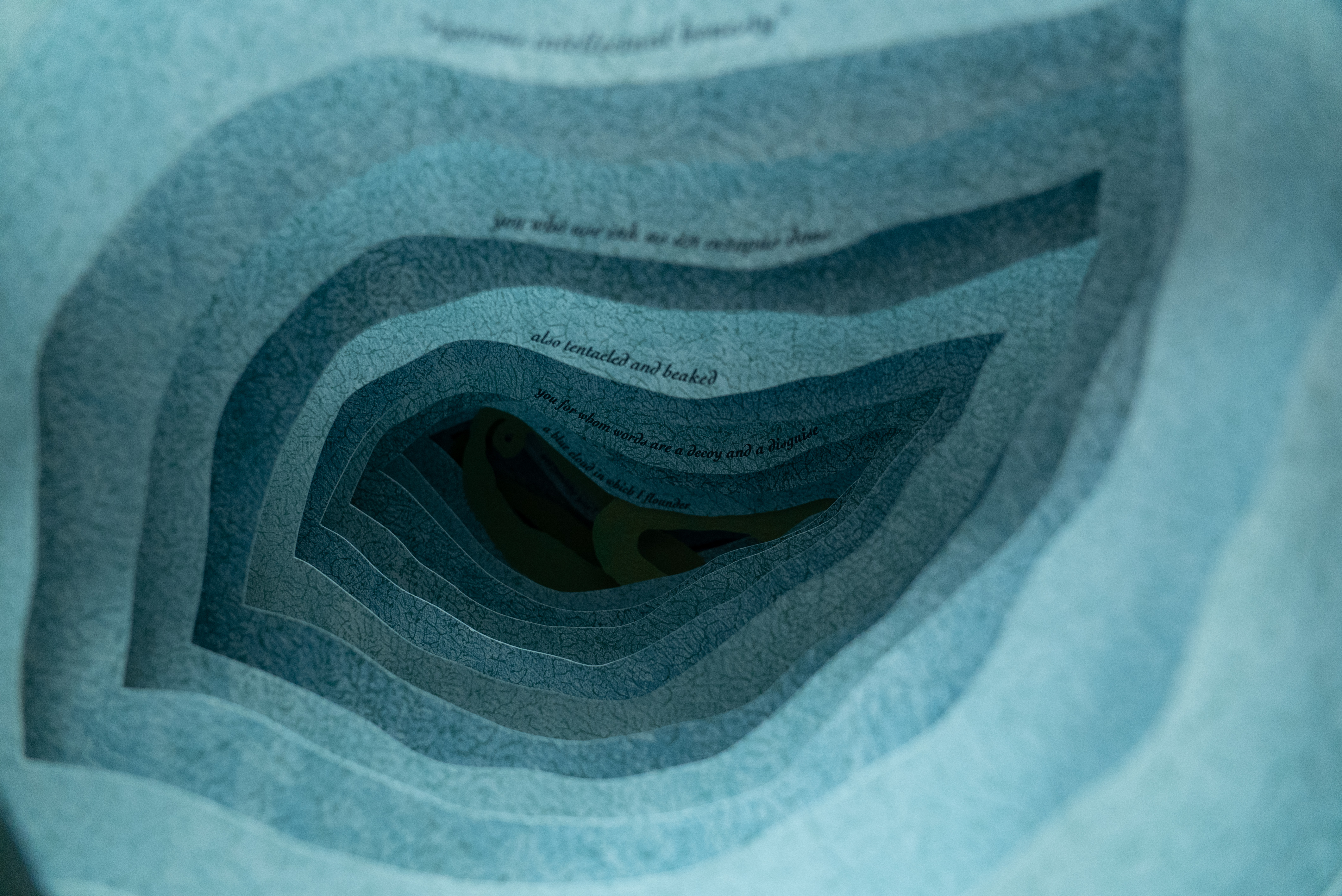 2. Ann Hamilton's Awaken (2000) | Poem by Susan Stewart
In Awaken by Ann Hamilton (b. 1956), the flowing, abstract pattern hand embroidered on the woolen blanket is a transcription of Susan Stewart's unpublished poem. Hamilton's continuous cursive renders the text illegible, though a printed version is displayed nearby. For Hamilton, "that relationship between the thread and the written line and the drawn line, [is] about a…very fundamental act of making."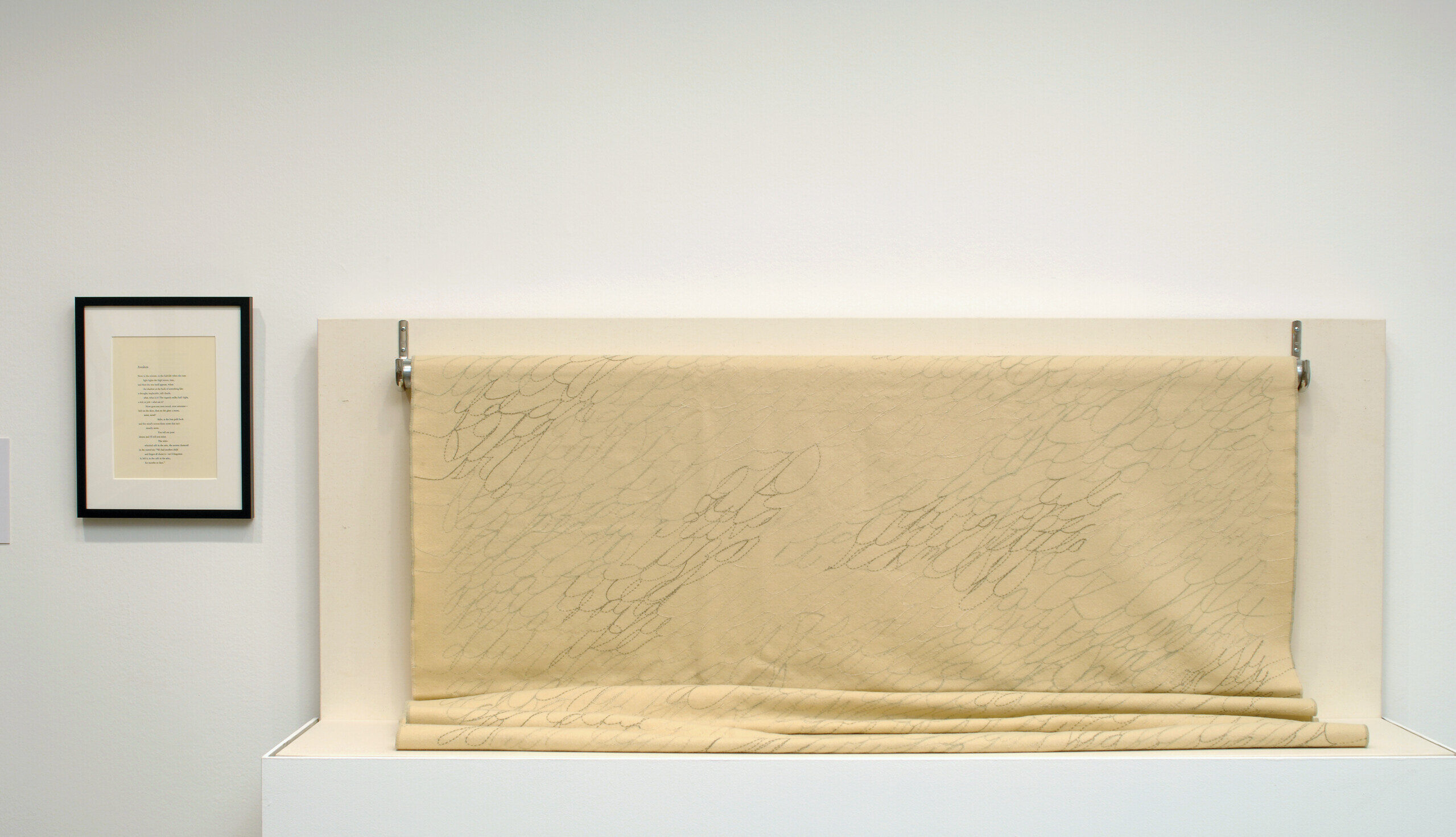 3. Faith Ringgold's Letter from Birmingham City Jail (2008) | Letter by Reverend Dr. Martin Luther King Jr.
In 1963, Dr. Martin Luther King Jr., with others, was arrested for his nonviolent resistance to racial segregation in Birmingham, Alabama. From his cell, Dr. King addressed criticisms of his tactics, expressing the need for direct action in the fight against racial injustice. Forty-five years later, Faith Ringgold (b. 1930) illustrated the letter with eight serigraphs directly inspired by the text.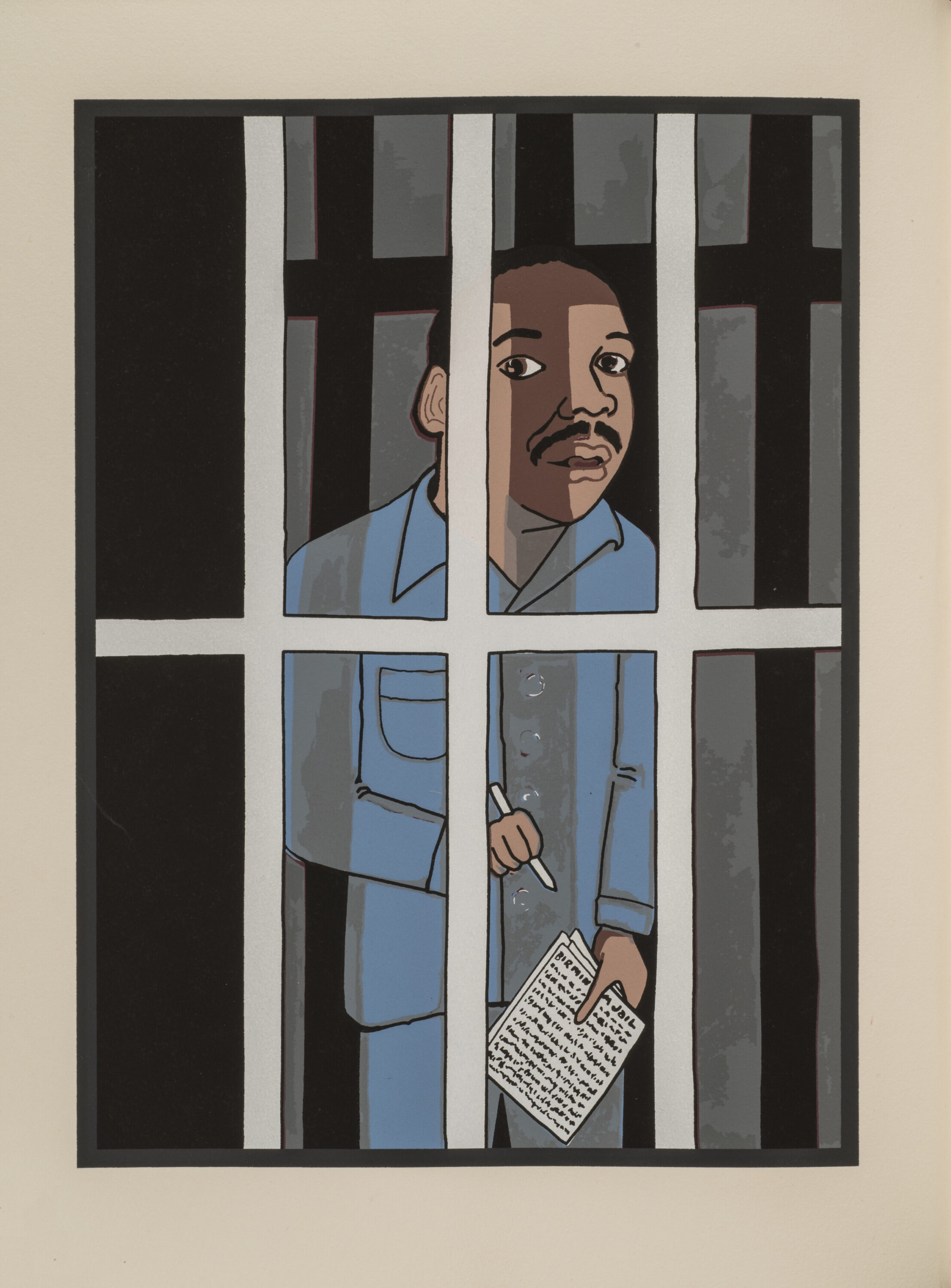 4. Renée Stout's the streets of used to be (2009) | Poems by Carol A. Beane
While working on this project, Renée Stout (b. 1958) and Carol A. Beane looked to their surroundings in Washington, D.C. Reflecting on housing insecurity, violence, displacement, and signs of gentrification, Beane wrote six poems and shared them with Stout, who responded with six paintings. Then, text and image came together in a pocket accordion created from handmade paper.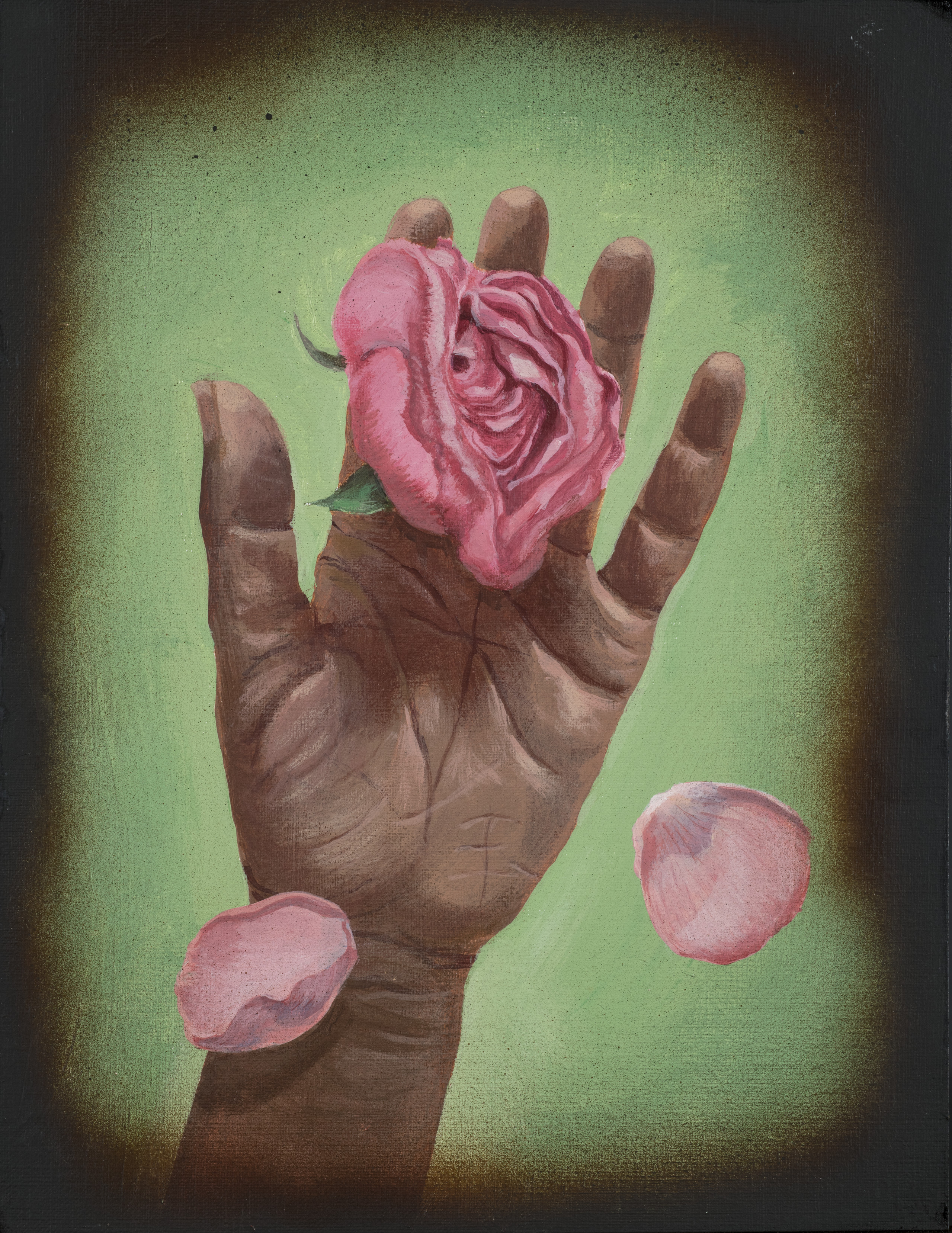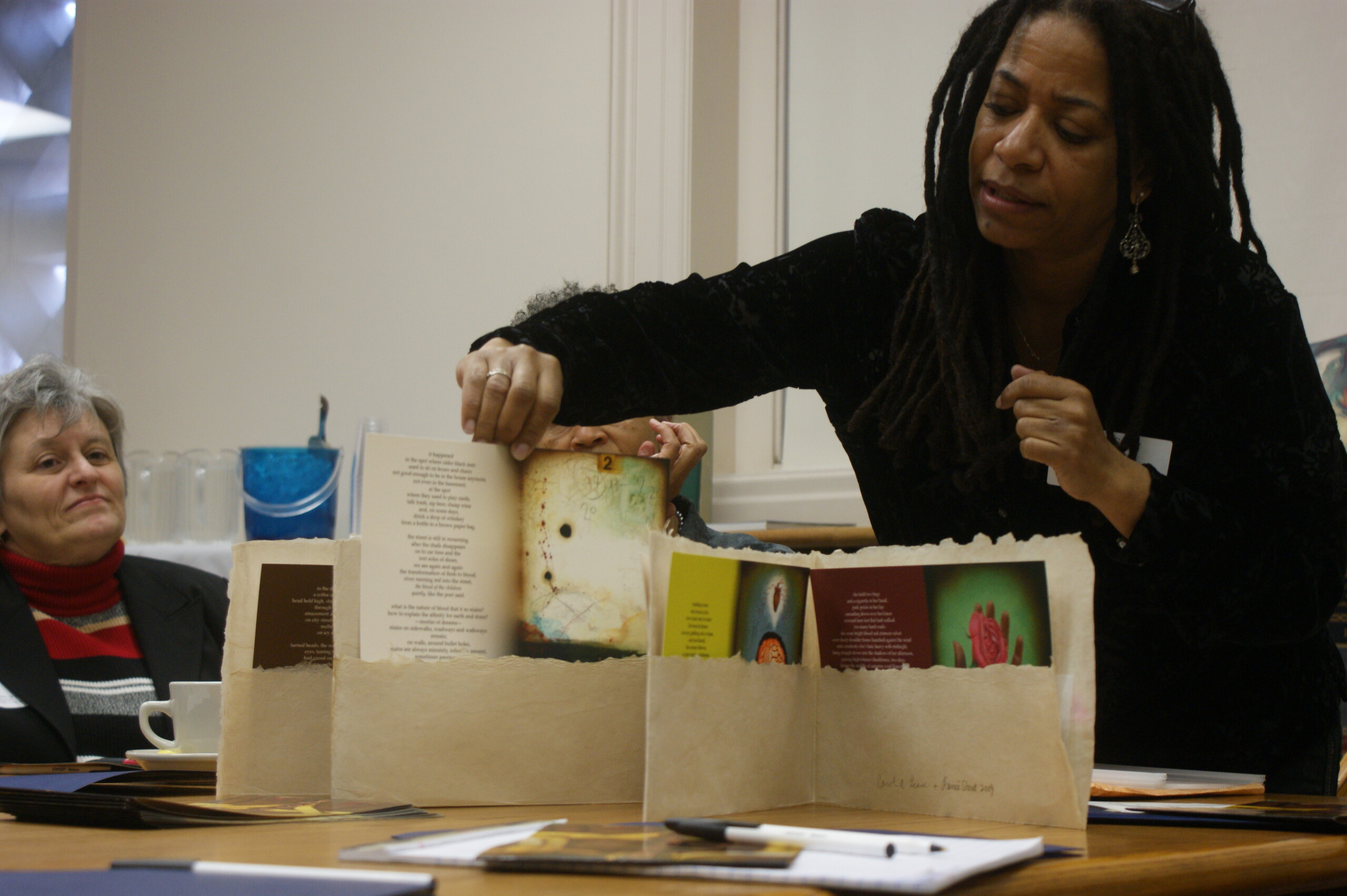 5. Kazuko Watanabe's The Diary of a Sparrow (1999) | Text by Enji Watanabe
From 1895 to 1963, Enji Watanabe journaled about his childhood memories, new inventions, personal tragedies, and reactions to current events. In 1996, Kazuko Watanabe (b. 1949) translated her grandfather's volumes to modern Japanese and English. Moved by his descriptions of periods of upheaval and transformation, Watanabe paired excerpts with her own prints in an accordion-style book.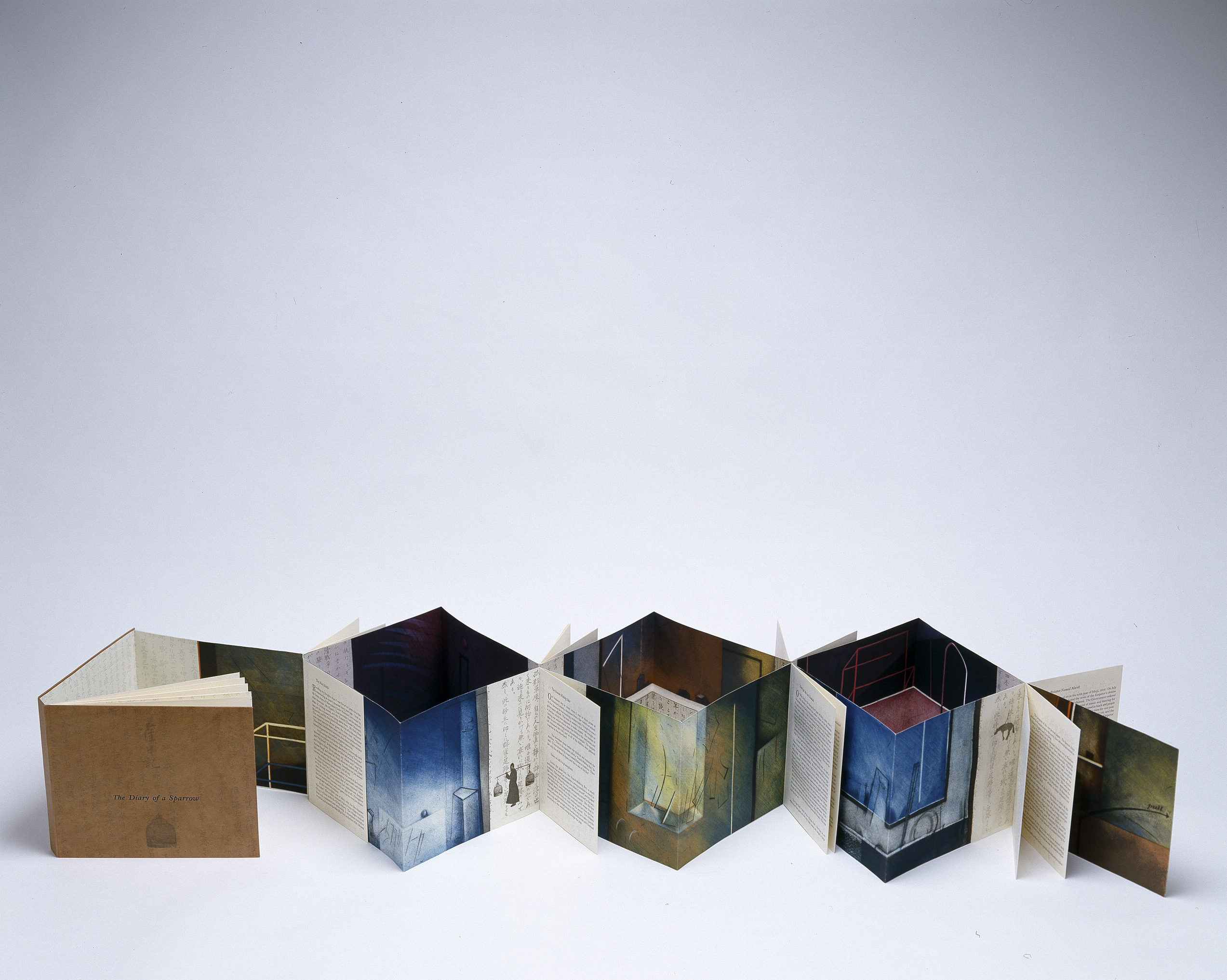 ---
Curious about other visual and literary artist duos? Read about Elizabeth Catlett (1915–2012), Elizabeth Adela Armstrong Forbes (1859–1912), and Yani Pecanins (1957–2019).