February 27, 2017
2/27/17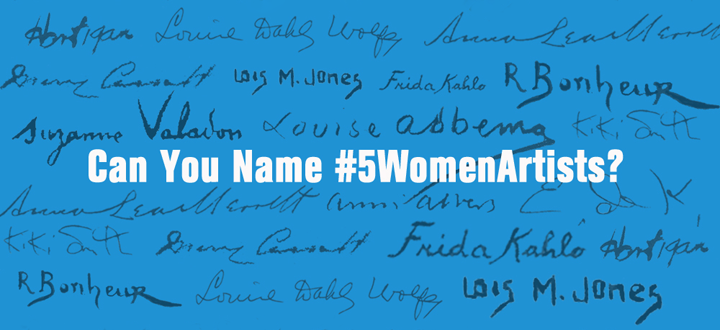 Ask someone to name five artists and responses will likely include names such as Warhol, Picasso, van Gogh, Monet, da Vinci—all male artists. Ask someone to name five women artists, and the question poses more of a challenge.
Back by popular demand this March, the National Museum of Women in the Arts continues to ask, "Can you name five women artists?" This simple question calls attention to the inequity women artists face, inspires conversation, and brings awareness to a larger audience. Last year, the campaign struck a chord, and tens of thousands of posts were shared on social media. This year, more than 200 institutions from 50 states, 22 countries, and seven continents have already signed on to participate.
Join us throughout the month to share stories of women artists using the hashtag #5WomenArtists on Facebook, Twitter, and Instagram.
Here are some ideas to get you started:
Challenge your family and friends.
Share posts about your favorite women artists.
Share a work by a woman artist at a museum or gallery near you.
Explore NMWA's artist profiles to discover artists you may not know.
Get the facts about art world inequality and track campaign updates all month long.
To kick off the month, learn more about five influential women artists from the museum's collection who defied expectations: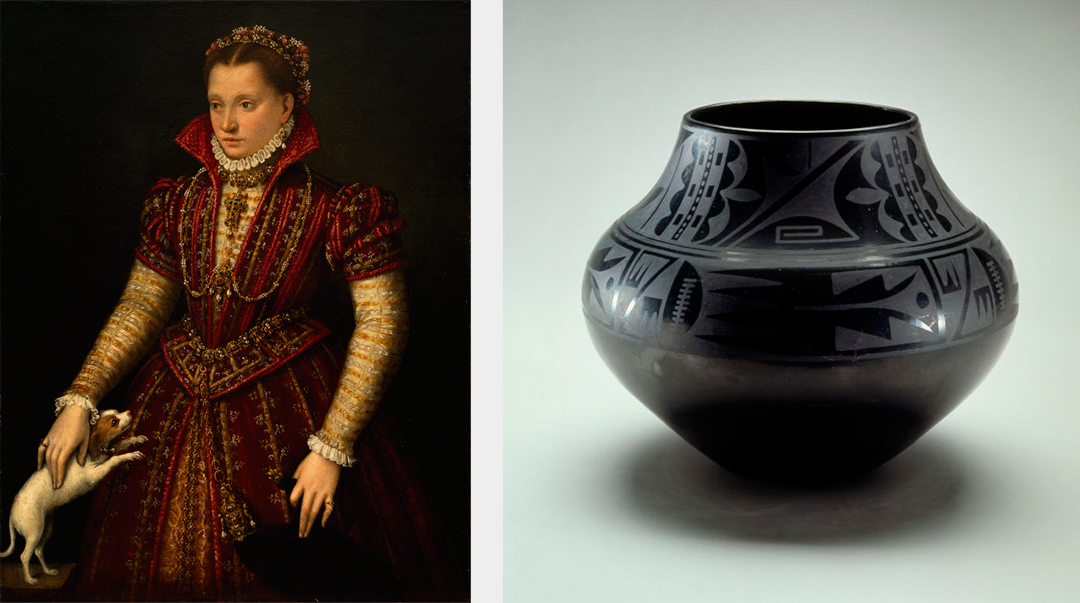 Renaissance painter Lavinia Fontana (1552–1614) is regarded as the first professional woman artist. For 20 years beginning in the 1580s, Fontana was the portraitist of choice among Bolognese noblewomen. Not only was Fontana the breadwinner of her family, she also gave birth to 11 children.
For more than eight decades, Maria Martinez (1887–1980) revived and continued the centuries-old black-on-black pottery traditions of San Ildefonso Pueblo in northern New Mexico. Through her creative vision and skill, Martinez influenced generations of artists.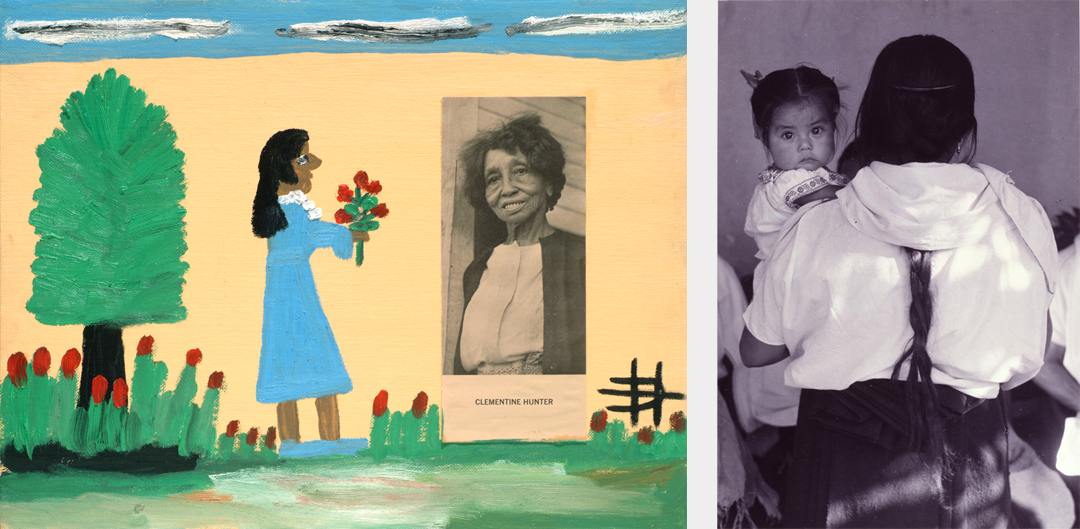 Entirely self-taught and immensely prolific, Clementine Hunter (ca. 1887–1988) earned critical acclaim for vibrant paintings depicting life in the Cane River region of central Louisiana. Hunter did not start painting until the 1940s, when she was already a grandmother.
Lola Álvarez Bravo (1907–1993) was one of Mexico's first professional women photographers, documenting daily life and portraying prominent world leaders. Like her friend Frida Kahlo, Álvarez Bravo celebrated the traditional costumes and customs of her country's varied regions. She cannily blended nationalist content with the expression of universal human emotions.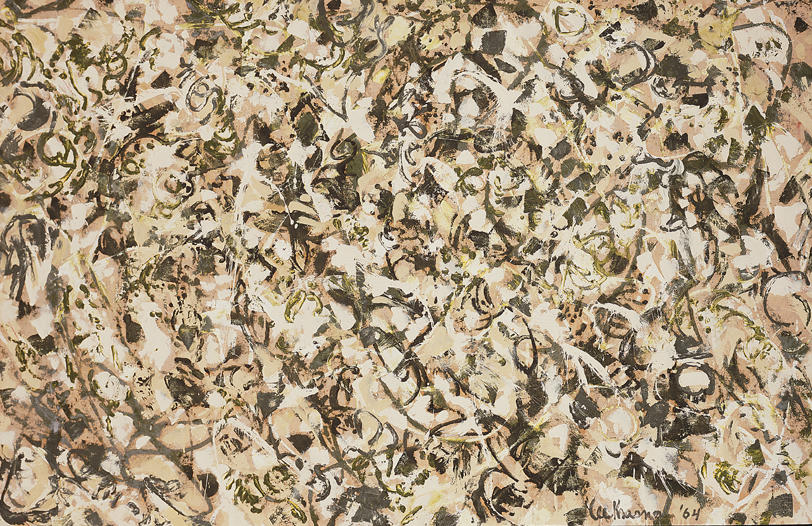 Lee Krasner (1908–1984) was one of the first generation of Abstract Expressionist painters. Through six decades devoted to art, she explored innovative approaches to painting and collage. Often overshadowed by her husband, Krasner declared, "I'm always going to be Mrs. Jackson Pollock . . . but I painted before Pollock, during Pollock, after Pollock."
Want to help advocate for women in the arts? Starting March 1, take the challenge and post about #5WomenArtists on Instagram, Twitter, and Facebook, and tag us @WomenInTheArts.